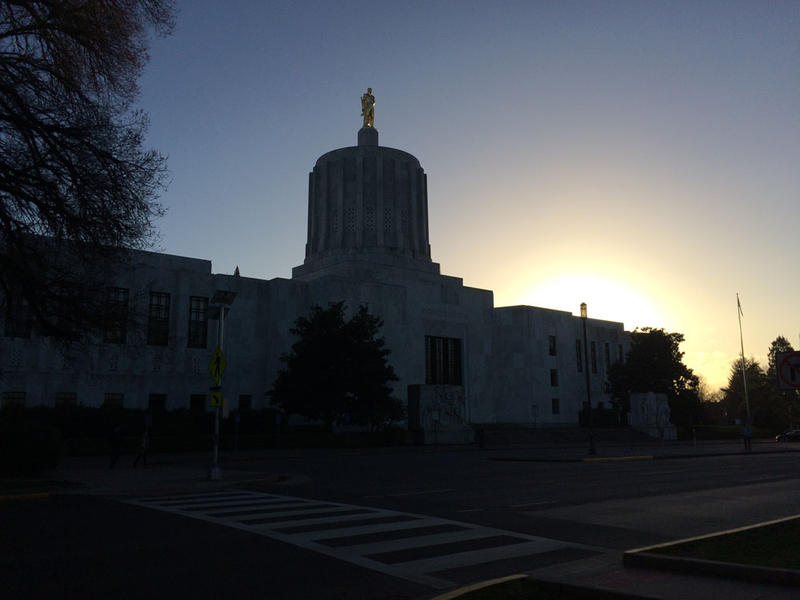 After Late Hurdles, Oregon Gun Control Proposal Might Come Up Short
One of two gun-control proposals aimed at November's ballot is facing possibly insurmountable odds.
On Thursday, three parties appealed proposed ballot language for Initiative Petition 44 to the Oregon Supreme Court. That means backers of the measure won't be able to begin circulating petitions to land it on November's ballot for weeks, a potentially decisive blow.
IP 44, dubbed "Oregonians for Safe Gun Storage and Reporting Lost/Stolen Firearms," would force gun owners to secure their weapons with trigger locks or other mechanisms when they aren't in use or being carried. Violators of the law could face fines of up to $2,000, and would liable for any injury caused by an unlawfully unlocked weapon (excluding self-defense situations).
Supporters have until July 6 to collect more than 88,000 valid signatures.
"We knew the time frame was extremely tight and things would have to fall into place for us to be successful with this," said Paul Kemp, one of three chief petitioners.
Despite uncertainty about when the Supreme Court might rule on the ballot language, Kemp told OPB that backers of the initiative would make an announcement next week — a move that suggests the ballot campaign might be winding down.
The initiative is one of two Oregon gun control proposals filed in the wake of a February school shooting in Parkland, Florida that focused the nation's attention on gun control issues. The other, IP 43, would restrict possession of military-style semi-automatic weapons and high-capacity magazines in Oregon.
Both initiatives have been criticized by gun groups, and both have always faced long odds because they were filed late in the process.
While IP 43 backers have vowed to press forward, the challenge to the gun storage initiative could dash the hopes of supporters, who include two people who lost relatives in the 2012 mass shooting at the Clackamas Town Center mall.
Kemp lost his brother-in-law, Steve Forsyth, in the attack, which was carried out by a man who stole a rifle from a friend.
"That firearm that was used in the mall shooting was a Stag 15 assault-style rifle," said Kemp, himself a gun owner. "It had a 30-round clip in it. It was leaning against the wall, fully loaded and unlocked."
The appeals were filed by representatives of the National Rifle Association, Oregon Firearms Federation and Oregon Hunters Association, among others. Besides arguing against specific ballot language, the parties make the case that the proposal would make it harder for gun owners to defend themselves.
OFF Director Kevin Starrett wrote the law "would require Oregonians to compromise their personal safety by rendering their firearms temporarily inoperable in situations when they pose little or no threat of unauthorized use."
But Kemp on Friday noted that the initiative merely requires the same safety steps many gun groups already recommend.
"We need to change some gun owners behavior," he said. "By making a penalty and consequence for bad behavior, you're going to do that."
The Supreme Court has given the state Attorney General's Office until June 25 to respond to the appeals. Opponents then have until June 28 to retort. It's unclear when the court would rule on the matter.
Copyright 2018 Northwest News Network