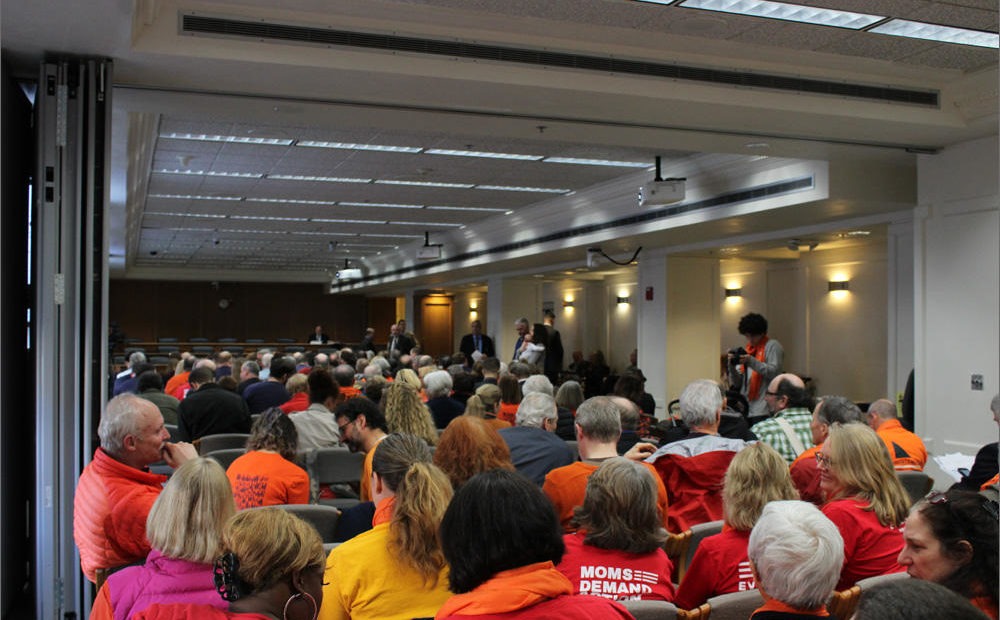 Backers Of Washington Gun Control Measure Submit Petitions For Ballot Initiative
Backers of a proposed gun-control initiative in Washington plan to deliver their final batch of petitions July 6th to the Secretary of State. Among other things, Initiative 1639 aims to raise the age limit to 21 to buy a semiautomatic rifle.
The first nine boxes of petitions rolled in July 5th on a red dolly. The I-1639 campaign said in three weeks it collected 350,000 voter signatures—more than enough to qualify for the November ballot. 
Renee Hopkins of the Alliance for Gun Responsibility said the initiative will make schools and communities safer.
It's an issue that hits close to home—her brother was killed in a 1996 school shooting in Moses Lake. 
"That's not the only reason that I do this work, but absolutely it's a personal issue," Hopkins said.
In addition to raising the age limit, I-1639 would also require enhanced background checks for the purchase of semiautomatic rifles, among other provisions. Opponents have called the measure expansive and unnecessary.
Copyright 2018 Northwest News Network