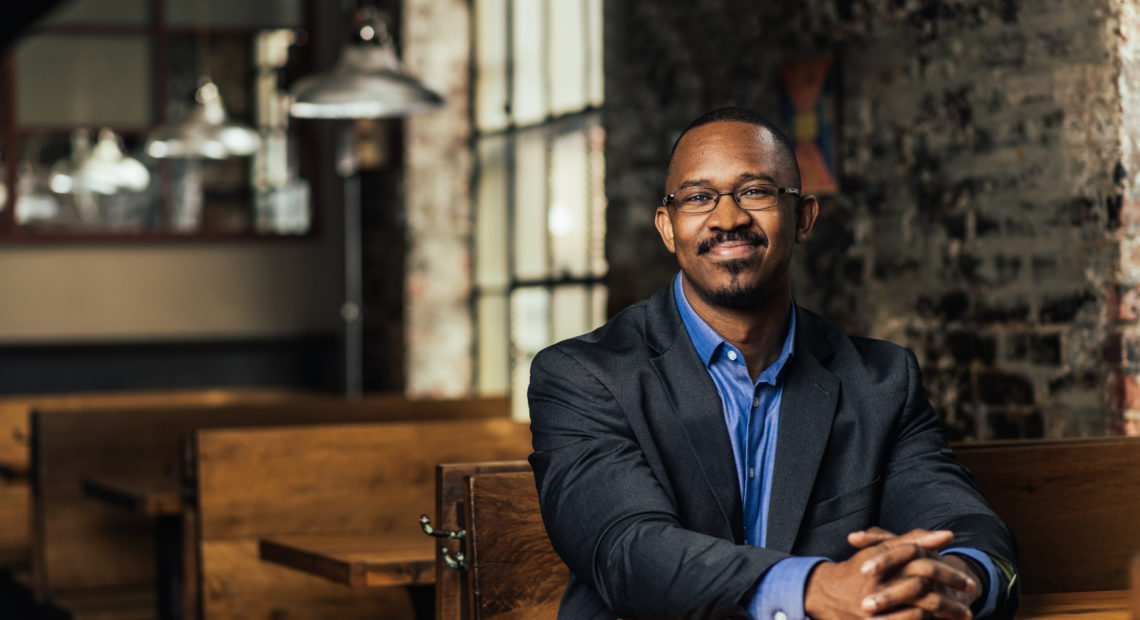 Joshua Johnson's Welcome Space For Discourse
Joshua Johnson had big shoes to fill: his show 1A replaced the beloved Diane Rehm Show, which built a very loyal following over its 37-year run.
But it didn't take long for him to go from "Joshua who?" to a very recognizable and popular host, at times enthusiastic, expressive, and self-deprecating – and a bastion of "relentless civility." He's said he wants 1A to be "a safe place to be heard: a place where everyone is treated with respect and empathy, even as we discuss (or argue about) the major issues we face."
"I may be skeptical, but I won't be cynical," he says. "I may be inquisitive, but I won't be an interrogator. It's not my job to make you tell me the truth. It's my job to try to get at the truth with you. But no matter what our conversation is, I need to walk away knowing that I treated you like a human being."
The Florida native's first job in public radio was at WLRN in Miami. From there he became morning newscaster at KQED in San Francisco, In 2016 Joshua decided to try  something different, and co-created and hosted a provocative nationwide public radio series which explored race in America (all this while also teaching podcasting at the University of California, Berkeley Graduate School of Journalism.)
It was his stint on that national show that caught the attention of 1A's executive producer. Johnson was invited to guest-host The Diane Rehm Show – a stint that also served as an audition. Diane, who knew nothing of Joshua, tuned in. "When he came on, I was listening from home," Rehm says. "I went: Wow! Who is this fellow?"
One way Joshua's show differs from Diane's is audience participation. She relied on live call-ins;  he asks listeners to submit their experiences through voice mails and digital voice memos, which are curated into montages or sequenced into clips that accent or challenge points being made in the live discussion
The Washington Post says: "On the air, Johnson sounds like a spirited, super-prepared graduate student who still has questions for the professor. Between segments on his first day, he tweeted his apologies for talking too fast and promised "to do better.""
What does he say about the stereotype that public radio is a home of white liberalism? "One of my goals here at '1A' and also just personally is to make sure we broaden that conception, not just about race, although race is part of it, but also about politics."
He wouldn't discuss his personal politics and said listeners of 1A will never hear him editorialize. He wears a bracelet that says: "I Believe" — more a statement of optimism than ideology.
Listen to 1A weekdays from 8-10 AM and 8-9 PM on our NPR News service.
Here's more about Joshua:
5 Minutes With: '1A' radio host Joshua Johnson
Meet Joshua Johnson, Diane Rehm's successor
Joshua Johnson Wants His Show to Be Relentlessly Civil, Especially in These Uncivil Times
One Year Later With 1A's Joshua Johnson: He talks about his experience hosting the show, navigating complex conversations, and where he and the team hope to take the program in 2018 and beyond.