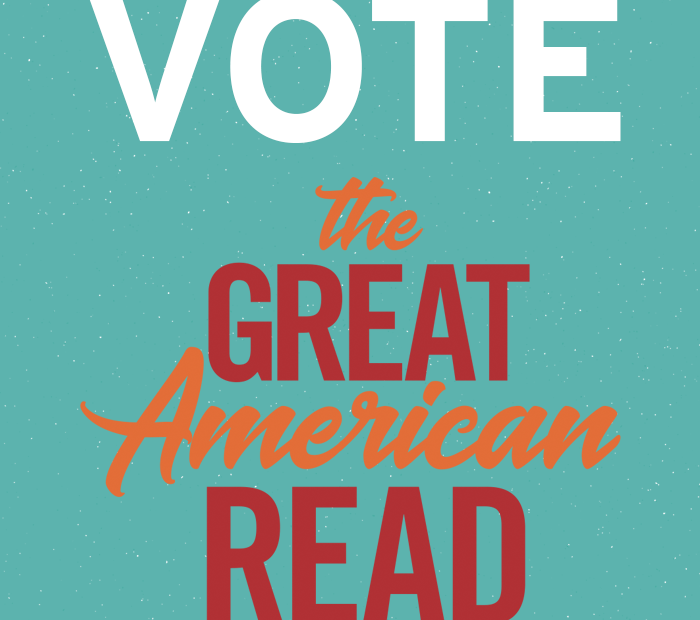 The Great American Read Is In Full Swing

Since the Great American Read premiered in May asking viewers to choose America's best-loved book, PBS has received over one million votes. And now you can vote for your top choice! NWPB has a dedicated page where you can watch the premiere episode, vote for your favorite book and review the top-100 book list. Join us in selecting America's favorite book. You can vote once a day, so vote often and early.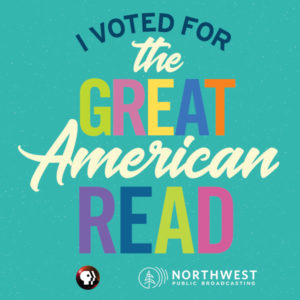 Starting in July we will have a list of local businesses where you can pick up your Great American Read swag from Northwest Public Broadcasting. We'll have bookmarks and stickers available to get you in the mood for summer reading as well as allow you to show off your pride for The Great American Read. 
Feel free to download the bookmark and sticker here (you could even use the sticker as Facebook profile picture)!
Voting will go until October so make sure your voice is heard. New episodes of The Great American Read premiere this fall on KTNW-TV:
"Fall Kick Off"
Join host Meredith Vieira in the search for America's best-loved novel. The voting is underway, and the competition is heating up – any book could win.
TUESDAY, SEPTEMBER 11 8p
"Who Am I?"
Explore the ways that America's best-loved novels answer the age-old question, "Who am I?" From life lessons to spiritual journeys, these books help us understand our own identities and find our place in the world.
TUESDAY, SEPTEMBER 18 8p
"Heroes"
Follow the trials and tribulations of some of literature's favorite heroes. From Katniss Everdeen to Don Quixote, examine how the everyday hero and the anti-hero find their inner strength, overcome challenges and rise to the occasion.
TUESDAY, SEPTEMBER 25 8p
"Villains and Monsters"
Learn why literature's most notorious villains began behaving badly. Many weren't born evil, but became that way when faced with some of the same choices we make every day. See what these villains can teach us about our own dark impulses.
TUESDAY, OCTOBER 2 8p
"What We Do For Love"
Fall in love with some of literature's most beautiful romances and explore the many forms of love, from family to passion to the unrequited type. Learn how America's best-loved novels reflect the things we do for love.
TUESDAY, OCTOBER 9 8p
"Other Worlds"
Take a magical journey to another world through some of America's best-loved novels. From Middle Earth to Lilliput, the trials and tribulations of these alternate universes help us to better understand our own world.
TUESDAY, OCTOBER 16 8/p
"Grand Finale"
America's best-loved novel is revealed.
TUESDAY, OCTOBER 23 8p
We hope you're enjoying the list, reading and being part of the conversation. Remember you can always connect with other avid readers on social media simply by using #GreatReadPBS. Be sure to like us on Facebook and Instagram for some fun Great American Read surprises.