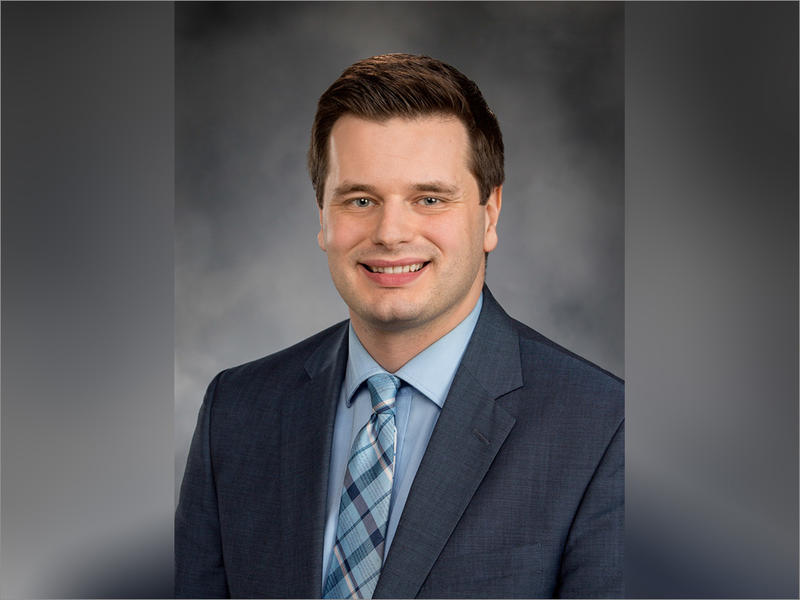 Why A Tacoma Lawmaker — And His Accuser — Are Calling For A Better Way To Investigate Misconduct At The Legislature
BY WALKER ORENSTEIN & AUSTIN JENKINS 
In the aftermath of a recent workplace conduct investigation at the state Capitol, the Democratic lawmaker at the heart of the inquiry and one of his accusers say the process has revealed flaws in how the Legislature handles complaints made against elected officials.
Rep. David Sawyer of Tacoma and a House staff member who reported his alleged behavior have very different critiques, but share a common suggestion: Remove workplace issues from the purview of lawmakers and political appointees in the Chief Clerk's Office to avoid partisan intrusion.
It's not a new proposal — a flood of women who work at the Capitol have argued for this approach over the last several months in light of the #MeToo movement. But it could add pressure to the House, which is studying how best to implement a more neutral reporting process, to move ahead with its plans.
"The crucial point of the independent entity is that it may work in collaboration with — but not under — [House] administration to avoid interference by conflict of interest," the House staffer told The News Tribune, The Olympian and public radio's Northwest News Network. She asked not to be named for fear of retaliation and harm to her career.
Sawyer had similar thoughts, saying in a statement the Legislature "will need to take responsibility for its own failings."
An outside investigator hired by the House found Sawyer broke House harassment policy by sending the woman "multiple inappropriate and offensive text messages" and showing interest that was "sexual in nature," despite her stated disinterest.
Rep. Larry Springer, a Kirkland Democrat speaking on behalf of his party's leadership, stressed that an internal work group is making progress researching an independent entity. He also noted the House worked to stay neutral throughout the investigation — particularly by hiring an outside attorney to lead the investigation.
WITNESS ONE
In the fall of 2017, the House staffer — identified in a five-page summary report of the investigation as "Witness One" — brought her concerns about Sawyer to House Counsel Alison Hellberg, who she said took the allegations seriously.
Witness One also said she talked to her supervisor in the House Democratic Caucus who she said is friendly with Sawyer and acted coldly to her. The staffer said she left the interaction feeling unsupported and questioned.
"If there was any doubt in reporting him it came after that meeting," she said.
The House investigation, written by attorney Elizabeth Van Moppes, also concluded Sawyer's "close relationship" with the staffer's supervisor "created an intimidating situation for Witness One wherein she felt unable to consult with her supervisor about the situation."
When asked for comment by the news outlets, that supervisor, Amy Ruble, said she believes she was receptive to the staffer's concerns and took appropriate action even though she is friendly with Sawyer. She added that she gets to know many lawmakers because of the nature of her job responsibilities which includes leading orientation for new Democratic representatives.
At the time, Witness One said she didn't want to lodge an official complaint about Sawyer's conduct because she "didn't want there to be drama or attention." Instead, House leaders counseled Sawyer about his behavior.
But the staffer said just the act of complaining about the conduct of a sitting lawmaker intertwined the process with office politics and partisan concerns.
Witness One also said she also faced blowback from some colleagues for pushing early on for a anti-sexual harassment reform work group, which was ultimately established.
In retrospect, she told the news outlets, she never should have had to reach out to House administrative staff to complain.
"I needed a safe place to go where I could address my individual situation confidentially, understand all options and handle on my own timeline," she said.
In an interview with the news outlets, Witness One called on House Democratic leaders to swiftly expel Sawyer from office to help "expedite" a cultural shift. Most top Democrats have urged Sawyer to step aside in his primary race with Democrat Melanie Morgan, but they have stopped short of trying to remove him from office.
After the investigation, Sawyer lost his chairmanship of the House Commerce and Gaming Committee. A pre-existing restriction on Sawyer working directly with House staff was also extended indefinitely.
Springer declined to say why House leaders landed on their sanctions for Sawyer, but did not rule out further action if Sawyer is re-elected.
Van Moppes also suggested a specific reform to avoid conflicts of interest: ensure that one person does not handle both oversight of legislative assistants and orientation of representatives.
Bernard Dean, the House's Chief Clerk, said those changes have already been made.
SAWYER'S CONCERNS
Sawyer, who is 35 and was first elected to the House in 2012, apologized after the investigation, saying "clearly my actions made people who work with me uncomfortable."
He also has called for an independent office to field complaints and investigate them. He noted the House administration is made up of political appointees and lacks a traditional human resources department.
"If this were a professionally run business, things would not have escalated since there would be an HR department and if people were made uncomfortable I would be made aware and have the ability to change behavior," he said in a statement to the news outlets.
A document produced by House counsel does say Sawyer was "cautioned about his behavior on different occasions."
Sawyer has accused House Democrats of politicizing the inquiry by moving to suspend his chairmanship based on preliminary findings before the investigation was completed.
More