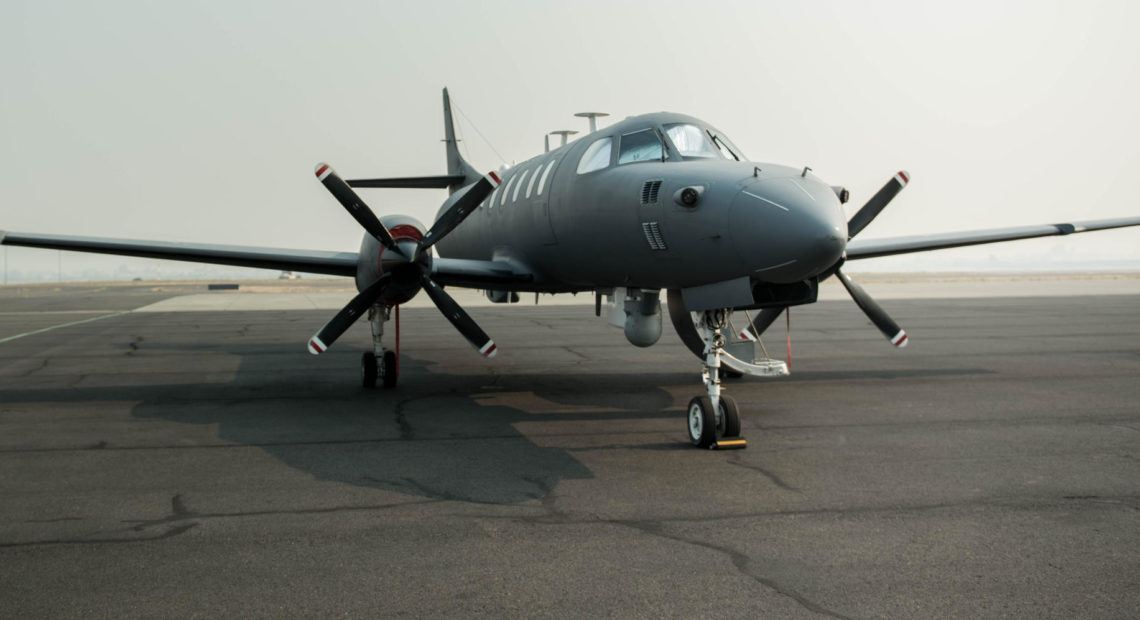 Military Reconnaissance Plane Enlisted In Northwest Wildfire Fight
For the third year in a row, a military reconnaissance aircraft is joining the battle against Pacific Northwest wildfires. This specialized plane can locate new fires from many miles away.
The National Interagency Fire Center in Boise asked for the military's help tracking the 29 current large fires and constant string of new starts across Oregon, Washington and Idaho. The Washington Air National Guard had one twin-engine turboprop available, equipped with infrared camera, mapping systems and video. The RC-26 aircraft is normally used for counter-drug operations in this hemisphere and for intelligence gathering, special operations support and reconnaissance in overseas conflict zones.
The lieutenant colonel overseeing this mission said his plane will be deployed to search for new fire starts including lightning strikes. The infrared camera can also penetrate smoke and haze to provide accurate mapping of known wildfires. Three to four person crews — a pilot, co-pilot and sensor operator(s) — will launch day and night from Fairchild Air Force Base near Spokane.
"The camera can detect a small fire up to 50 miles away pretty easily; we can see if a fire is outside the containment lines or not," said  Lt. Col. Jeremy Higgins, 141st Operations Group RC-26 program manager in an article on the wing's website. "We can send coordinates, fire size, and behavior back to the NIFC and they can determine if they want to take action immediately or wait and see what the fire does."
In the U.S., the RC-26 is solely flown by the Air National Guard. It is a military variant of a civilian plane no longer in production known as the Fairchild Metroliner when it was used by small regional airlines.
Last August, NIFC mobilized two military RC-26 planes to fly day and night missions over fires in Oregon and Washington. The military aircraft augment camera-carrying private planes chartered by the U.S. Forest Service and state forestry agencies for the same purpose.
Copyright 2018 Northwest News Network