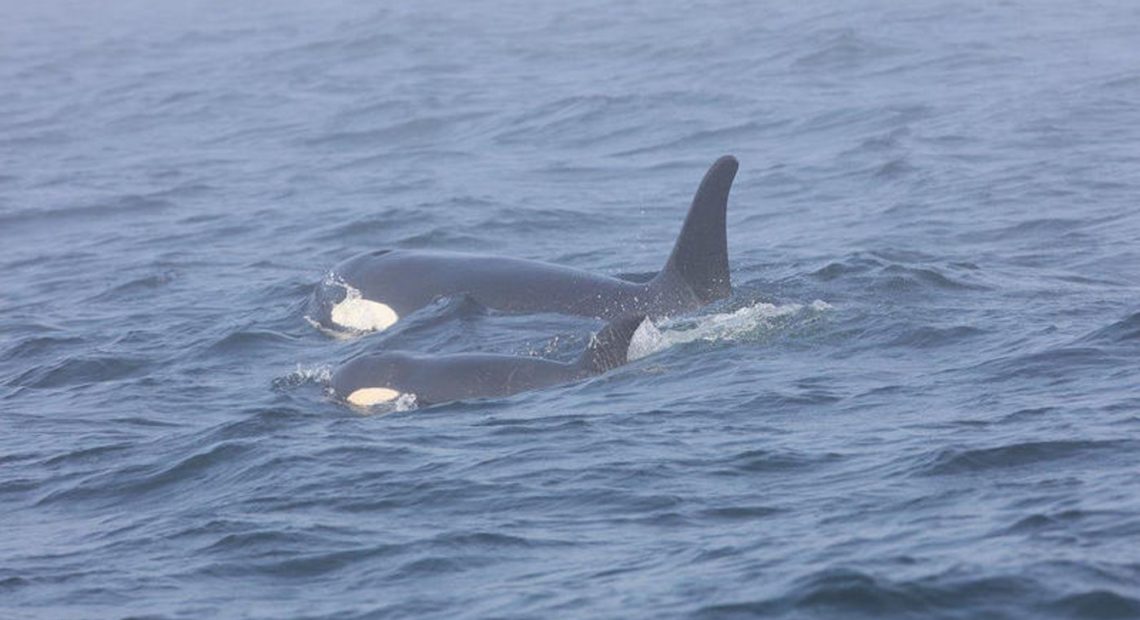 After Dramatic Weekend For Orca Biologists, New Attempts To Help J-50
Veterinarians are again trying to help the emaciated young orca named J-50, after a dramatic turn of events over the weekend.
J-50 is still emaciated and underweight, but continues to swim with her pod, said Michael Milstein, public affairs officer with NOAA Fisheries.
"It kind of went from concern to elation in a very short amount of time," Milstein said.
Biologists hadn't seen J-50 for three days, Milstein said, and was feared dead. NOAA notified the public that she was missing.
Suddenly, midday Monday, a boat from The Whale Museum saw her swimming with her pod in the Salish Sea. Crews snapped into action and a veterinarian with the Vancouver Aquarium injected her with antibiotics by Monday evening. They've followed her since, and Milstein says she was spotted Tuesday swimming in Canadian waters near the Fraser River. Canadian vets will inject her with a dewormer if they can reach her, because of concern she could have parasitic worms.
"The fact that she's still active and engaged with the pod has really impressed everyone, and I think everyone agrees that this is one tough little whale," Milstein said.
J-50 is one of the youngest members in the endangered J-pod. NOAA Fisheries says that after one attempt in August to medicate her with antibiotics, she is still emaciated and underweight.
Fisheries and Oceans Canada will continue to post updates about J-50 on Twitter.
Copyright 2018 KUOW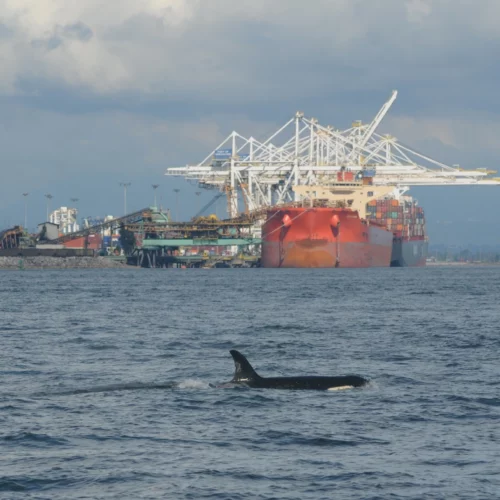 The majority of captains of big commercial ships entering and leaving Puget Sound are cooperating with a request to slow down temporarily to reduce underwater noise impacts to the Pacific Northwest's critically endangered killer whales. The duration of the experimental slowdown – modeled on a similar project in British Columbia – will be extended into the new year, organizers announced after a status report and celebration on the Seattle waterfront Friday. Continue Reading Captains of big ships eased up on the throttle during trial slowdown to help endangered orcas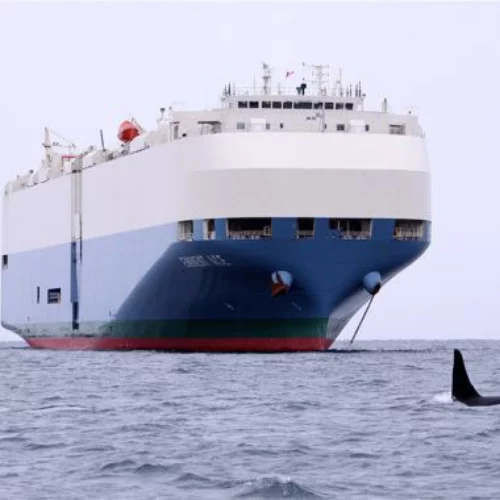 Fortunately, it doesn't happen very often in the Pacific Northwest that ships collide with whales. But when it does, it's upsetting, tragic and the whale probably dies. Three separate teams have developed smartphone-based systems that can alert commercial mariners to watch out, slow down or change course when whales have been sighted nearby. A recent ride-along on a big container ship demonstrated that real-time whale alerts are still a work in progress. Continue Reading Reducing collisions between ships and whales? There's apps for that, but they need work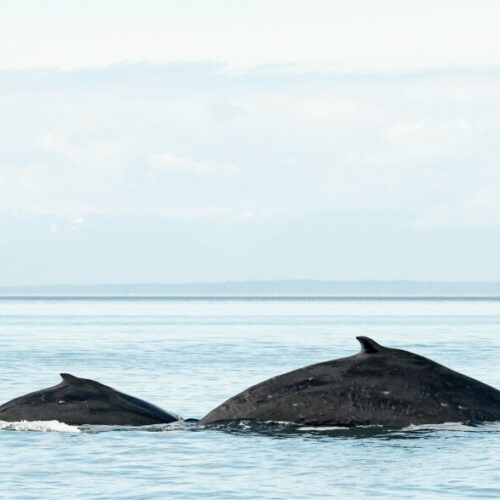 Whale watchers have spotted a record number of humpback calves in inland Pacific Northwest waters this season. There was also a record streak of Bigg's killer whale sightings that just ended, according to a local whale research nonprofit. Those observations offer some good news to offset the ongoing concern about the survival of the Northwest's iconic, but critically endangered resident orcas. Continue Reading Record Numbers Of Bigg's Killer Whale Sightings And Humpback Calves In Salish Sea