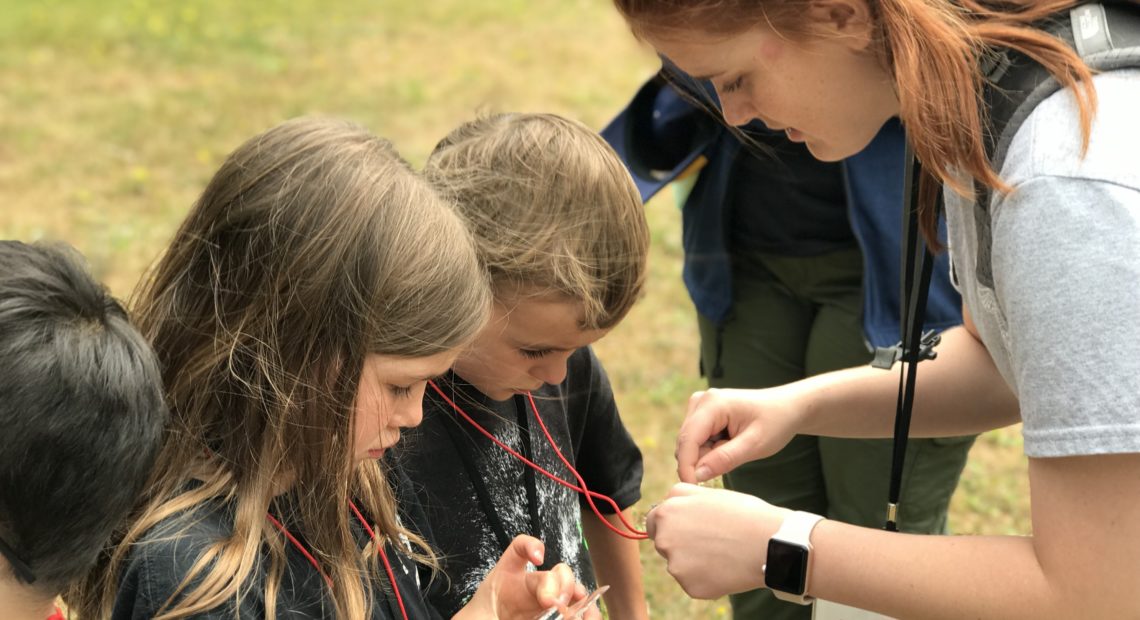 Boy Scout 'Boot Camp' For Girls Near Olympia Paves Trail For Coed Scouting
A western Washington chapter of the Boy Scouts is preparing to welcome girls to scouting with a "boot camp" just for teenage girls this coming weekend, Oct. 5-7. It's a first-of-its-kind event hosted by the Pacific Harbors Council. 
The idea behind the two-night campout is to familiarize girls with scouting skills and prepare them for leadership. As of next year, the Boy Scouts will establish separate all-female and all-male troops.
 The "BSA Boot Camp" takes place at Camp Thunderbird outside Olympia.
Scout leader Amanda Lafferty of Puyallup says knot tying, fire building, and camp and patrol set up are just some of the things on the agenda.
"We have all of these girls that are about to come into scouting and we didn't want to throw them straight into a troop and not be ready," Lafferty said.
The boot camp comes almost a year after the directors of the national Boy Scouts of America voted unanimously for inclusivity.
Lafferty said around 40 girls had signed up for the boot camp as of last Friday. 
This summer, young girls began participating in Cub Scouts (ages 5-10) in the Northwest and nationwide. Cub Scout packs are now designated for boys, girls-only or for both sexes. When the Boy Scouts are integrated, they will not have mixed gender troops. Older girls  between the ages of 11-17 can join the Boy Scouts beginning next February.
 Older girls (ages 11-17) can join the Boy Scouts beginning in February 2019.
At that time, the Boy Scouts of America plans to drop "boy" from its namesake program and re-brand it as "Scouts BSA."
"It's been overwhelmingly positive," said Lafferty about the reaction she perceives to the Boy Scouts opening their ranks to girls. "Everyone is busier than ever these days. People don't have time to spread ourselves amongst multiple different organizations. It made our lives easier to be part of one organization."
Lafferty said her two boys are both Boy Scouts, her younger daughter is now a Cub Scout and both she and her husband are scout leaders.
The Boy Scouts of America has long offered a coed program called Venturing for teenagers, but the youth-led, outdoor activities crews have much smaller participation than the better-known, flagship Boy Scouts program. Venturing evolved out an earlier program for senior scouts called Explorers.
UPDATE, Oct. 2, 2018: This story has been updated to reflect more accurate wording about how boys and girls in scout troops are separated.