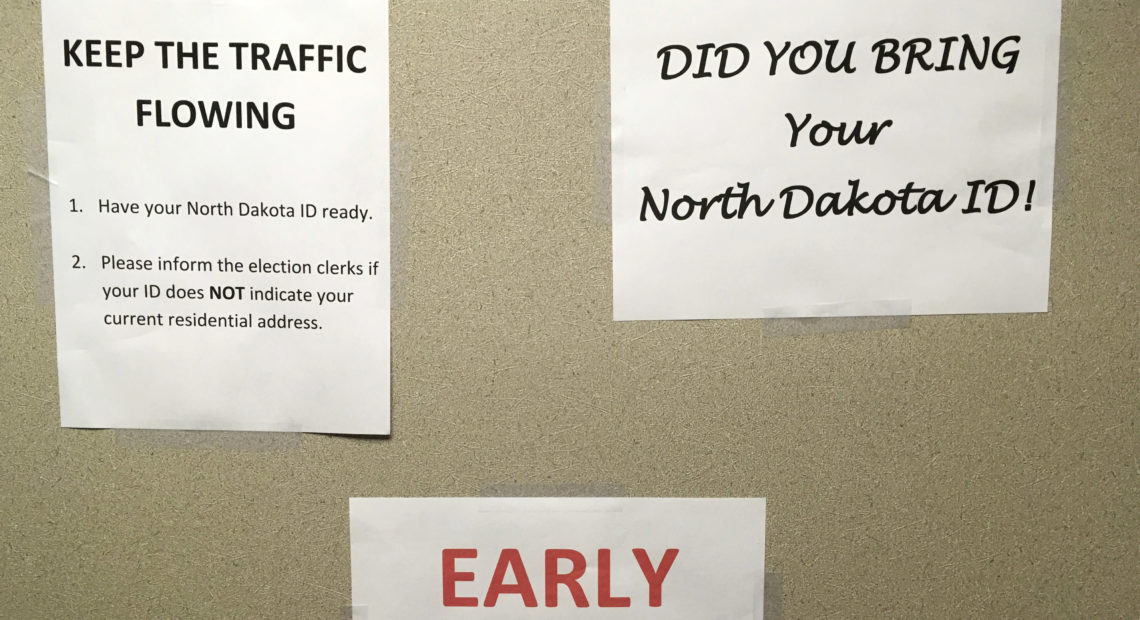 IDs Of Many Native Americans Won't Be Accepted At North Dakota Polling Places
BY CAMILA DOMONOSKE, NPR
Native American groups in North Dakota are scrambling to help members acquire new addresses, and new IDs, in the few weeks remaining before Election Day — the only way that some residents will be able to vote.
This week, the Supreme Court declined to overturn North Dakota's controversial voter ID law, which requires residents to show identification with a current street address. A P.O. box does not qualify.
Many Native American reservations, however, do not use physical street addresses. Native Americans are also overrepresented in the homeless population, according to the Urban Institute. As a result, Native residents often use P.O. boxes for their mailing addresses and may rely on tribal identification that doesn't list an address.
Those IDs used to be accepted at polling places — including in this year's primary election — but will not be valid for the general election. And that decision became final less than a month before Election Day, after years of confusing court battles and alterations to the requirements.
Tens of thousands of North Dakotans, including Native and non-Native residents, do not have residential addresses on their IDs and will now find it harder to vote.
They will have the option of proving their residency with "supplemental documentation," like utility bills, but according to court records, about 18,000 North Dakotans don't have those documents, either.
And in North Dakota, every resident is eligible to vote without advance voter registration — so people might not discover the problem until they show up to cast their ballot.
North Dakota Sen. Heidi Heitkamp, a Democrat, is trailing her Republican opponent in her race for re-election. Native Americans tend to vote for Democrats.
The Republican-controlled state government says the voter ID requirement is necessary to connect voters with the correct ballot and to prevent non-North Dakotans from signing up for North Dakota P.O. boxes and traveling to the state to vote fraudulently. In 2016, a judge overturning the law noted that voter fraud in North Dakota is "virtually non-existent."
The state government says that residents without a street ID should contact their county's 911 coordinator to sign up for a free street address and request a letter confirming that address.
A group called Native Vote ND has been sharing those official instructions on Facebook.
Jamie Azure, the tribal chairman of the Turtle Mountain Band of Chippewa Indians, says