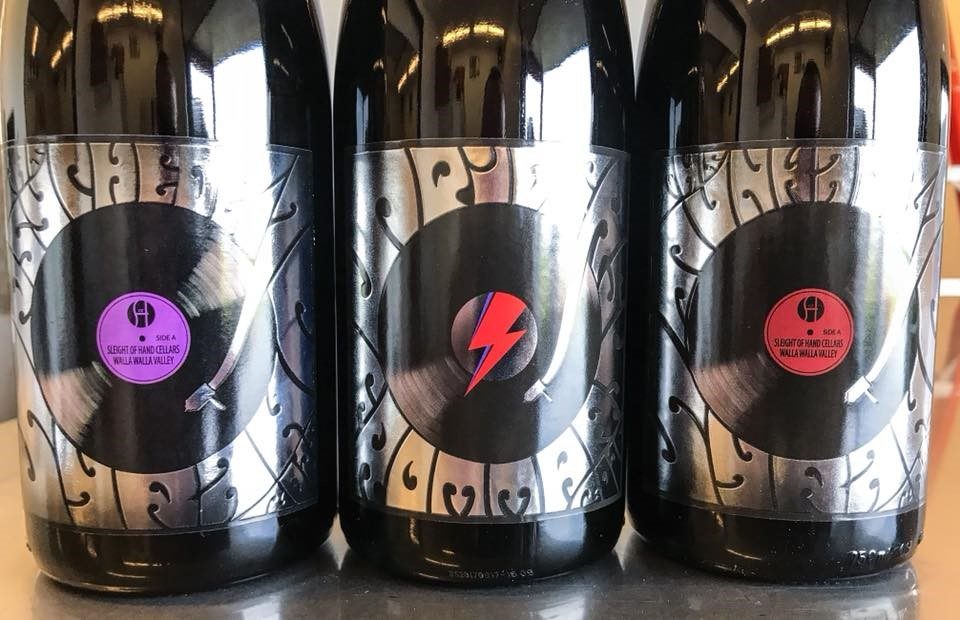 Trade Wars Mean Glass, Screw Caps All Costing More For Northwest Wineries, And Likely Drinkers
Starting early next year, you might see a hike in your favorite bottle of Northwest wine.
Winemakers say that's because the trade wars are driving up the cost of wine packaging.
Trey Busch runs Sleight of Hand cellars in Walla Walla. The tasting room is filled with vinyl records and the t-shirts for sale look like they're from a 90s concert.
"We have a little more of a rock and roll feel," Busch says. "It's a little different take on the wine business."
But getting his popular wine in the bottle next year is going to cost Busch a whole lot more – likely thousands of dollars. All the stuff he needs to bottle up his hard work comes from Mexico, Canada and China, he says. A few cents more on tin closures, screw caps and glass for each bottle really adds up. Even for smaller wineries like his – doing 10,000 cases a year, Busch says.
"When we heard about the tariffs I didn't put a ton of thought into it from our business, until I started getting calls from all our suppliers," he says. "The tariffs are affecting their pricings, and on the other side of that would affect our pricing. So it's definitely having an impact on our business."
Busch says he's locked in his pricing until the end of the year, but if something doesn't change soon — he'll likely have to increase his bottle prices.
Busch says he's used to barrel prices changing depending upon the strength of the Euro against the dollar, but these tariffs are something completely different.
"This is certainly new territory for us," he says.
The much larger Ste. Michelle Wine Estates – the third largest premium winery in the country –  is seeing similar wine packaging hikes.
But Ste. Michelle spokesman Ryan Pennington says there's another problem: increasing tariffs on Northwest wine headed to China.
He says wine tariffs for American-made wines in China have jumped about 39 percent so far, making each American bottle a lot more expensive. That's an added cost Ste. Michelle and others U.S. wineries will likely have to pass on to restaurants and consumers hunting in store shelves.
China isn't Ste. Michelle's largest export market by a longshot, but Pennington says it's a very promising market for future growth, and it's important to all Northwest winemakers who export there.
Meanwhile, other wine-producing countries like Australia and Chile are negotiating low-to-tariff-free deals with China.
"The chessboard of export markets is ever changing," Pennington says.