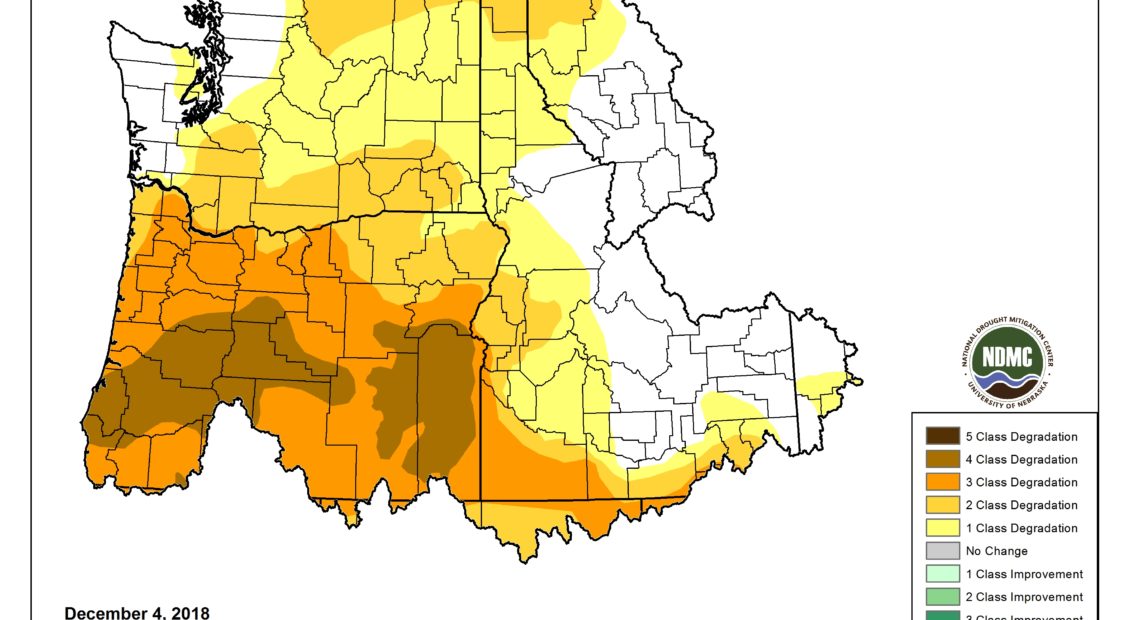 So Far, Not So Good For Northwest's Winter Snowpack As Reservoirs Are Already Low
This weekend and into next week the Northwest is set to get several blasts of winter weather. That's welcome news for Washington and Oregon's water experts.
Both states are well below normal for snowpack for this time of year.
In Washington's mountains, this October and November's temperatures were among the warmest in recorded history.
Both Washington and Oregon's recent snow maps show large blotches of red and orange — meaning lack of snow. Washington has just 38 percent of normal snowpack for this time of year.
In Oregon, experts say soil moisture and stream flows continue to be lower than they'd like.
And NOAA's three-month forecasts for the Northwest call for a period of warmer than normal weather.
Oregon officials say with this year's drought – another dry year in 2019 could pose some serious challenges.
Multi-year droughts can mean there's less water held over in reservoirs and less water recharging aquifers. And many Oregon reservoirs have little to no water in the bank right now.