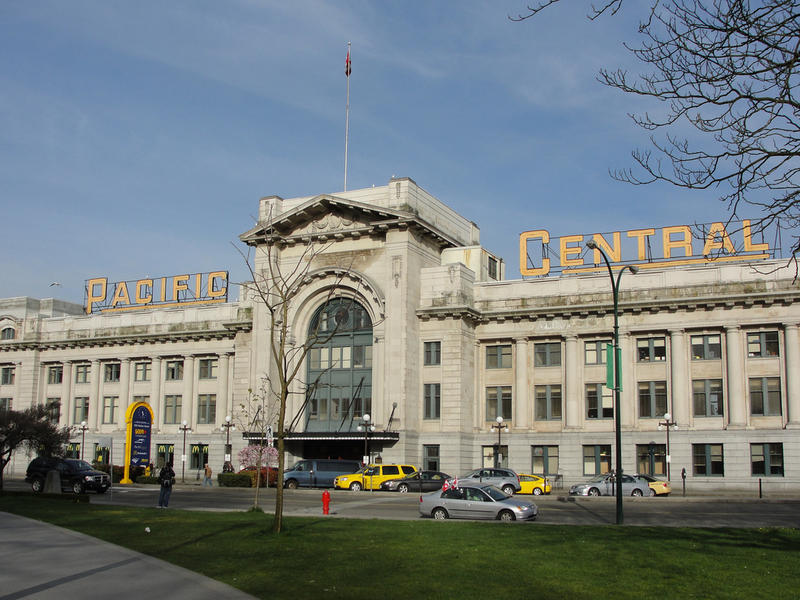 Another Amtrak Cascades Train Derailed Almost Exactly One Year After I-5 Wreck, No Injuries
An Amtrak Cascades train arriving in Vancouver, B.C., from Seattle derailed at low speed Monday. Nobody was hurt, but the timing was unfortunate: The derailment occurred almost exactly one year after last December's deadly derailment south of Tacoma, which killed three people and injured dozens more. 
"Amtrak Cascades train 516 operating from Seattle to Vancouver derailed three cars at a slow speed while reversing into the Vancouver station," Amtrak public relations manager Olivia Irvin said by email. "There were no injuries to the approximately 102 customers on board or crew members."
The three derailed cars stayed upright, but leaned toward an adjacent freight track, according to a rail enthusiast who posted a description of the midday mishap to TrainOrders.com.
Separately, a passenger shared pictures on Twitter showing a broken window and a bent-out-of-shape exit door.
@komonews Another train derailment today on the Amtrak Cascades 516 from Seattle to Vancouver. Only a minor incident but thankfully no injuries!!! pic.twitter.com/P29eo5fUnR

— TimDYo (@TimDYo) December 18, 2018
Irvin said the cause of the derailment is currently under investigation. Canadian National owns the tracks leading into Vancouver's Pacific Central Station.
Amtrak is replacing its twice daily train between Seattle and British Columbia with bus service through December 23.
The regional Amtrak Cascades service was already down one train set because of the much more serious derailment near DuPont, Washington on December 18, 2017. Irvin said Monday's damage to another Talgo train set is still being assessed.
"The train has been taken out of service," Irvin said.
No word yet whether this new derailment will cause ongoing service disruptions.
Copyright 2018 Northwest News Network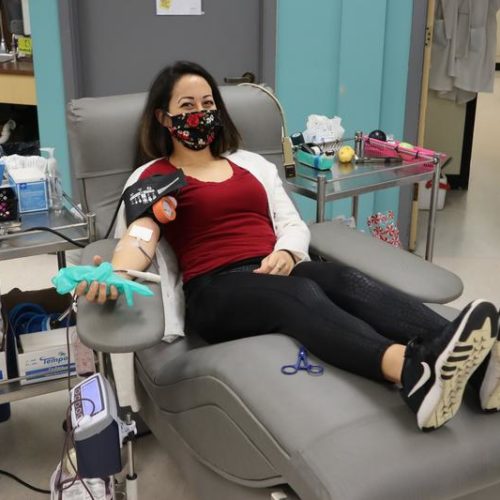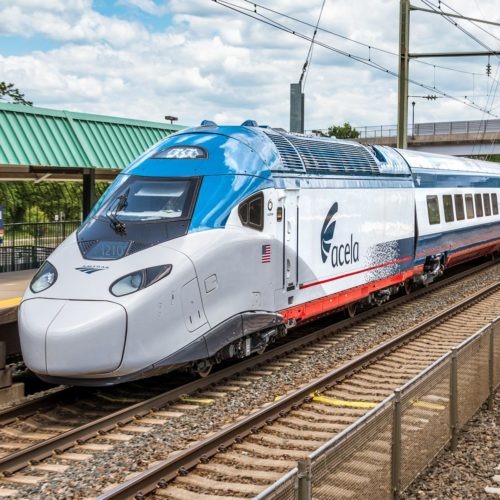 A new government report on high speed rail in the Pacific Northwest recommends that Oregon, Washington and British Columbia formalize their interest in a Cascadia bullet train by creating an independent body to plan and eventually build it. But a critic associated with a conservative think tank responded that the region should take heed of California's high speed rail woes and put a spike in the Cascadia bullet train ambitions. Continue Reading Cascadia High-Speed Rail: Will It Finally Happen Or Is It 'Time To Kill This Thing'?