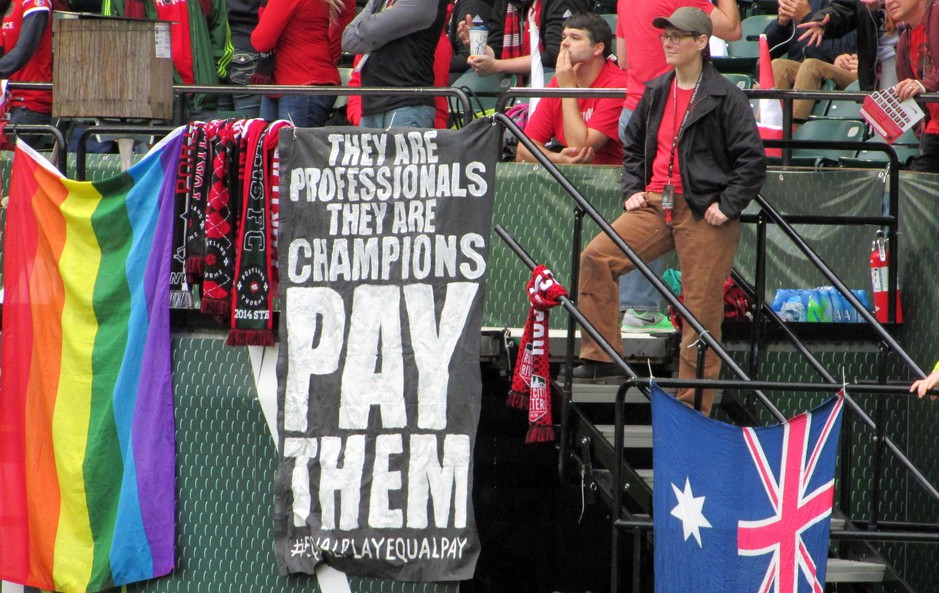 Oregon's New Equal Pay Act Goes Into Full Effect In 2019
It's been a year-and-a-half since lawmakers passed Oregon's Equal Pay Act. It takes full effect Jan. 1, 2019.
There are already federal and state laws that try to shrink the pay gap among genders. But this new act expands gender protections to include things like race, religion, marital status or age.
Lindsay Reynolds, with the Tonkon Torp law firm, said employers need to conduct pay-equity analyses to make sure they're complying with the new law.
"Once you have that, I think employers should look to see if there are any pay discrepancies. And if there are, the reasons for those discrepancies have to fall into one of the bonafide factors listed in the law," said Reynolds.
So people doing similar jobs can still be paid differently if the employer tracks things like seniority, the quantity of production or different education levels.
If an employer finds a pay discrepancy they have to raise the wage of the person paid less — not lower the other wage.
The new law applies to all types of compensation including salaries, bonuses, benefits and equity-based compensation.
The Equal Pay Act also bars employers from asking how much a job applicant is currently paid. But they can ask what salary the applicant is looking for.

Penalties for violating the act can include liability for unpaid wages, punitive damages and attorneys' fees.
Employers can avoid some damages if they can prove they completed an equal pay analysis within three years — and eliminated wage variances for the protected group.
Copyright 2018 Oregon Public Broadcasting. To see more, visit opb.org