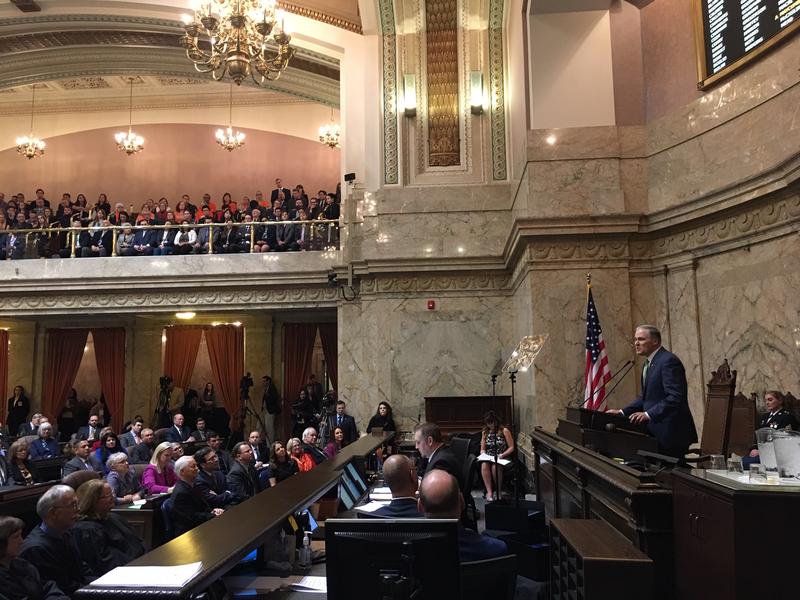 In State Of State Address, Jay Inslee Calls For Climate Change Action, Addressing Mental Health
Warning that Washington state is at a "tipping point," Democratic Gov. Jay Inslee on Tuesday delivered a State of the State address that called on lawmakers to address carbon pollution, "transform" the mental health system and save Puget Sound orcas.
"Today offers us two choices," Inslee said. "One, do we reflect on the success of our current story and decide we've done enough? Or two, do we rise up and write one of the worthiest chapters of our time that tells future generations who we are?"
Inslee, who is seriously considering a run for president, also sought to distinguish Washington state from Washington, D.C. and the policies of President Donald Trump, including the president's views on immigration.
"While the president stokes fear of 'the other' at every opportunity, we're the state that embraces our differences and diversity," Inslee said.
Inslee delivered his address, titled "Washington's Unwritten Chapter," to a joint session of the Legislature assembled in the House chambers.
Inslee is counting on Democratic majorities in both the House and Senate to advance his policy initiatives this year, especially his package of climate change-related bills.
Climate change topped Inslee's list of priorities in his speech.
"This is the 11th hour, but it is Washington's hour to shine," Inslee said.
He called on lawmakers to approve bills to phase out the use of fossil fuel electricty generation by 2045 and adopt a new low carbon fuel standard similar to California's and Oregon's.
On mental health, Inslee urged lawmakers to begin a five-year transition to move civil, or non-criminal, mental health patients out of the state's psychiatric hospitals and into new community-based settings. He also highlighted the need to bolster the behavioral health workforce to meet growing demand.
In highlighting the dangers facing southern resident orca whales, Inslee harkened to last summer's plight of Tahlequah, a mother orca who carried her dead calf for 17 days.
"We saw a mother's grief. We felt it. Our hearts broke as we shared in her loss," Inslee said. He added: "We have just one last chance to save these orcas."
Now that the state is compliant with the McCleary ruling, a 2012 decision that found Washington was unconstitutionally underfunding its public schools, Inslee said it's time for lawmakers to turn their attention to school safety, early education and career-connected learning. He also urged passage of his proposed statewide free college program called Washington College Promise. The program would guarantee income-eligible students access to college financial aid if they met certain conditions. 
In his State of the State, Inslee also touched on the state's homelessness crisis, endorsed passage of an initiative to the Legislature to replace the state's de facto ban on affirmative action and touted his rural broadband initiative.
He also reiterated his call for lawmakers to repeal the state's death penalty statute, which the Washington Supreme Court in October ruled unconstitutional. Previously, Inslee had imposed a moratorium on executions.
"We're the state that put a stop to the death penalty, and I hope this Legislature acts to definitively end this practice once and for all," Inslee said.
Reflecting on the increased diversity of the Legislature, Inslee noted that the new class of lawmakers includes one of the first Native American woman to serve in the House, Debra Lekanoff, and the first refugee elected to the Legislature, My-Linh Thai. Both are Democrats.
Of the state's 147 lawmakers, 28 are new this year. A 29th new member will soon be appointed following the resignation of Democratic state Sen. Kevin Ranker, who resigned prior to the start of the session amid a workplace conduct investigation. 
Inslee's speech was also notable for what it didn't include. He did not reiterate his call for a new capital gains tax, for example, or a hike in the business and occupation tax on services. He did, however, include both items in his proposed $54.4 billion budget for the next two years. 
In a formal response to Inslee's address, state Rep. Jacquelin Maycumber of northeast Washington accused the governor of pursuing an "extreme environmental agenda" and wanting more taxes and more state spending.
"It seems the governor has forgotten the people, the people like you and me, the ones working hard for every dollars the state government spends," Maycumber said.
At a later joint news conference, House and Senate Republicans parsed the speech in the context of Inslee's presidential ambitions. 
"It was a list of things he wants to do, things that might be popular amongst Democratic primary voters in Iowa or New Hampshire, let's say," said state Rep. Drew Stokesbary. 
The 2019 Legislative session is scheduled to run 105 days and adjourn on Sunday April 28. 
Correction, Sept. 27, 2020: This story has been corrected to say that Rep. Lekanoff is one of the first Native Americans to serve in the Washington House. Our initial version said she was the first Native American woman in the House based on information from the Washington state House Democratic Caucus, which has since updated their guidance. The caucus says the late former Rep. Lois Stratton of Spokane was the first such woman.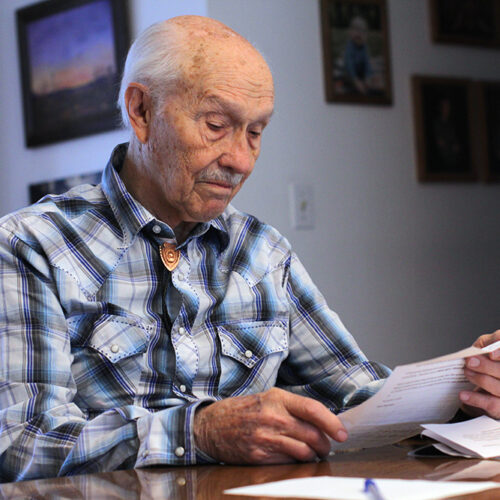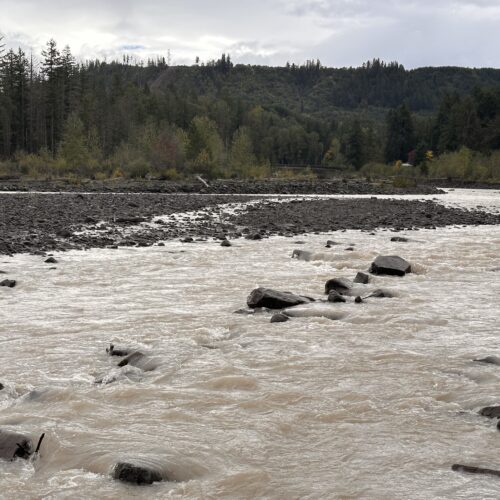 After about five years in the works, the Pierce County Council adopted a new Comprehensive Flood Hazard Management Plan that broadens the scope of what kinds of flooding the county will plan for – from coastal to urban flooding.
Angela Angove is the floodplain and watershed services manager with Pierce County Planning and Public Works. She said different types of flooding are top of mind for people in the county, recalling the King Tides that caused tidal flooding last December.
Continue Reading New flood management plan considers more flooding types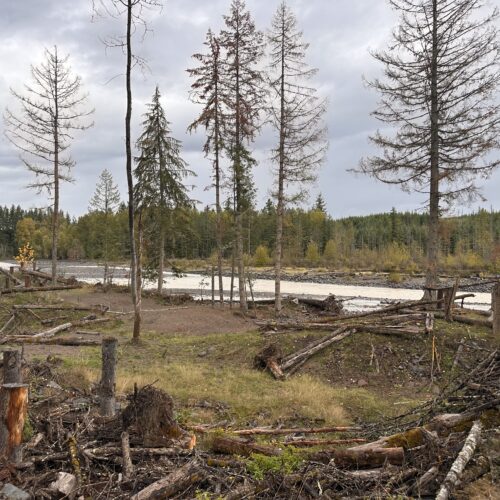 In the foothills of Mt. Rainier runs the Carbon, the Puyallup and the White Rivers, meandering through towns and cities, along roadways and near homes, the paint strokes of the natural environment now surrounded by a human-built ecosystem. Once tightly restricted by levees, these rivers are beginning to again flow closer to how they would have, not adhering to the confines and rules of where humans want water to go.
Continue Reading The immediate impact of levee setbacks in Pierce County