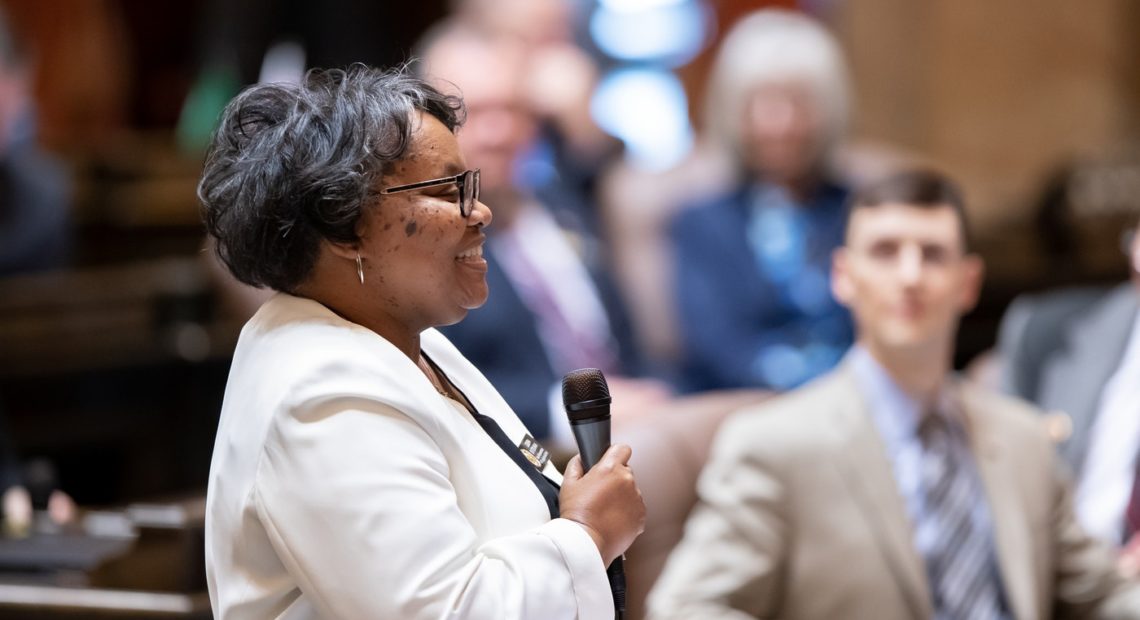 If This Bill Passes, Low-Income Washington Families Could Get A Sales Tax Refund
A new bill in the state legislature would ease the tax burden on working families by giving a chunk of sales tax money back to them.
Washington state has one of the most regressive tax systems in the country, with lower-income people paying higher rates than wealthy people.
The bill would give between $300 to $970 in state sales tax refunds to low-income workers and families who qualify.
People can already apply for a credit on federal sales taxes. In about 30 states, but not Washington, there is also a state tax credit available.
Democratic state Rep. Debra Entenman of Kent says offering the refund in Washington could significantly help some families.
"I come from a family where it was a single parent, my mother was a teacher she had three children, and my grandmother also lived with us", Entenman said. "Having $350 extra dollars per year would have made a difference in our family."
This is one of the first bills she has introduced as a new legislator — and it has nearly three dozen sponsors. Entenman is hopeful the bill will pass, but says she's not going to get overly confident.
A similar measure flopped in recent years. The Washington State Legislature actually approved a sales tax credit in 2008, but the recession started, and the Legislature never funded it.
Entenman's version, HB 1527, would make credits available to households with a maximum income between $40,000 and 54,884, depending on the size of the family.
It would offer the credit to people who do not quality for the federal Earned Income Tax Credit (EITC), including workers under 25 who don't have children, immigrant workers and workers past retirement age who don't have children.
The average refund would be $350, according to Entenman's office.
"I know this might seem small to some people," Entenman said. But, she added, for those "working full time and don't have enough extra cash after they pay all their bills, this could make a significant difference."
Entenman said her bill is a realistic way to help close the tax disparities in Washington, since options like an income tax face an uphill battle.
Copyright 2019 KUOW