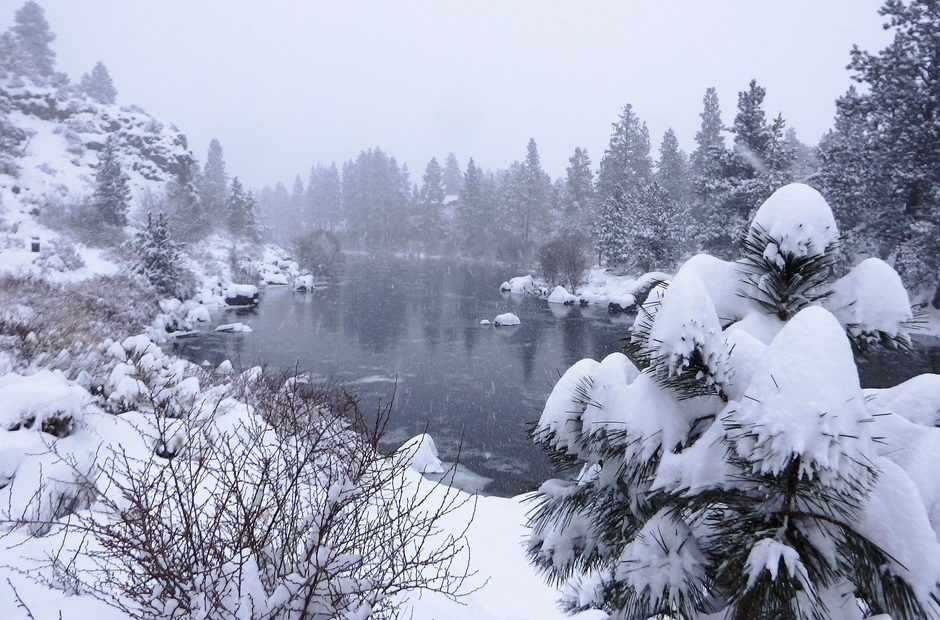 February Storms Have Helped, But Areas Of The Northwest Could Still Face Drought
BY COURTNEY FLATT & JES BURNS
The Northwest has seen plenty of snow and cold temperatures these last few weeks. But forecasters say some areas could still face drought this summer.
Last month, climatologists were pretty concerned about the lack of snow. But then came February, and with it, piles of snow throughout the Northwest.
While that has helped the region's drought outlook, it hasn't replenished all the snow needed to ward off drought this summer. Climatologists predict this spring could be both warmer and drier than normal.
"We are still below normal, 87 percent of normal, 88 percent of normal, throughout some of these regions. Some of the low elevation sites are still below normal. But really so, so much better than what we were looking at earlier in the season," said Karin Bumbaco, Washington's assistant state climatologist.
She said the first big storm this month didn't add much snow to the mountain snowpack, but more recent storms have helped build up snowpack.
"Sometimes when we do have a warmer than usual spring we can see that snowpack melt faster than usual and see some drought conditions as a result of that," she said. "So we're always monitoring. I wouldn't say we're totally out of the woods, but the improvement in February has alleviated some concerns."
Since the end of January snow depth has also improved, Bumbaco said, "between 30 and 50, sometimes 65 inches of snow throughout the Northwest. So really big improvements here."
In Oregon, recent rounds of winter storms have improved the snowpack considerably. Nearly all of the state has normal or above-normal snowpack.
The eastern part of Oregon, in particular, is seeing snow accumulation in the 120 percent to 150 percent of normal range, according to data released Monday by the U.S. Department of Agriculture and the National Water and Climate Center.
"Every basin is over 100 percent over here … That's really nice to see," said Jason Spriet, east region manager with the Oregon Water Resources Department. "It's been a number of years — probably since 2010 — since we've seen that. We're hoping that this year will help make up for some of the previous dry years."
Barring an early heatwave, the water storage supplied by the above-average snowpack should give farmers, ranchers and wildlife some breathing room this summer.
"When we get out there and start distributing water according to each user's water rights, more users are able to use water. There's more in-stream benefits as well, so that helps," Spriet said.
Although the east side has a better snowpack average than the western part of the state, only the Hood, Sandy and Lower Deschutes basin of north-central Oregon is off the pace of normal for this time of year. That basin sits at 88 percent.
Despite these improvements, more than 80 percent of the state is suffering from drought. Oregon is the only state on the West Coast with areas that remain in extreme drought.
Copyright 2019 Oregon Public Broadcasting