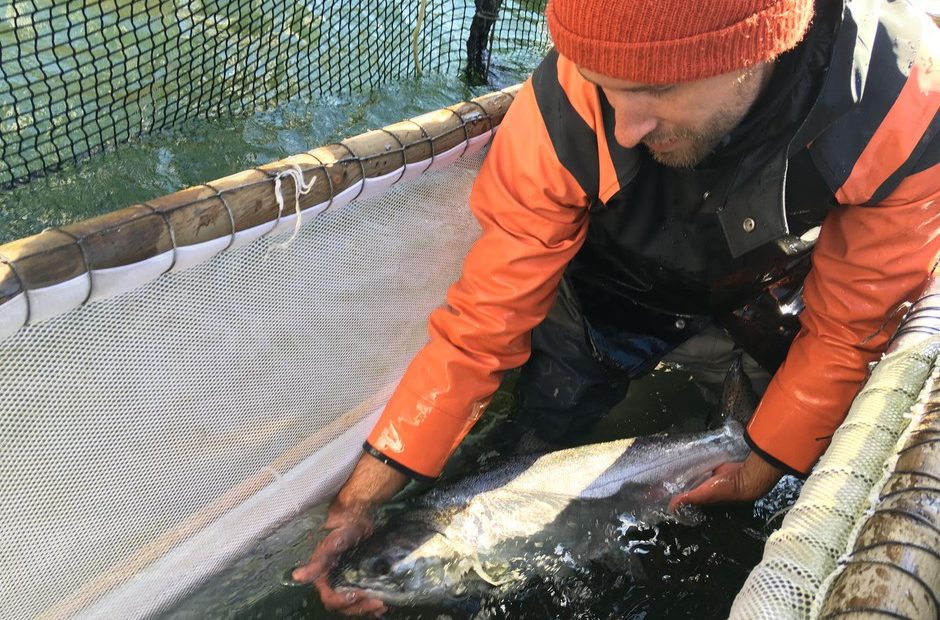 Fisheries Managers Face Mixed Forecast For Northwest Salmon, Concerns Over Endangered Orca
About this time every year, the Pacific Northwest gets a report card from the natural world. It comes in the form of salmon run forecasts, and gives us an indication of how healthy the Pacific Ocean and our rivers and streams are.  
The grades are in, and here's what you need to know about our scores.
How'd We Do This Year?
It's definitely looking like we're in for a "there's room for improvement" kind of year.
Every spring, a group called the Pacific Fishery Management Council gets together and look at the salmon forecasts from the Puget Sound all the way down to the Sacramento River in California. They use this data to decide at a week-long meeting in April what overall catch limits will be. This catch allowance is then split between commercial, recreational and tribal fishermen in the Pacific Northwest. The goal is to make sure we don't catch more salmon than the numbers can actually support.
Based on the salmon forecasts, the overall catch limits overall in 2019 will probably be similar to last year's.
For example, the major chinook salmon runs are not doing great. The Sacramento River runs are expected to rebound a bit, but the Klamath and Columbia River forecasts are lower than last year. To give a more historic picture, the upriver spring chinook runs on the Columbia River currently stand at half of the 10-year average. 
But then for coho salmon, the runs are expected to be better than last year pretty much coast wide. There's a huge bump expected on coho runs from the Columbia River south. A lot of those increases are coming from hatchery fish.
What Causes These Fluctuations From Year To Year?
Many things.
There is some natural variation annually in salmon runs. But the overall declines we've seen with many of the runs over the decades is closely tied to how we have changed our rivers. Freshwater rivers and streams are extremely important in a salmon's life. It's where they spawn and where young fish feed and take shelter for the first part of their lives. As humans have altered the rivers with dams, water withdrawals for farming and other uses, pollution, etc… salmon numbers have dropped. 
Ocean conditions are also factors in salmon survival. And it's been pretty bleak for many years now off the West Coast.
The Pacific has been experiencing an annual marine heat wave, nicknamed "the blob" for several years. This has had a serious effect on how much nutrition there is at the base of the ocean food chain. The negative effects have been felt up and down the coast – in everything from depressed salmon runs to starving birds and seals.
A statistical analysis released last fall out of the University of California, Santa Cruz and focused on Sacramento River chinook starts to answer questions about whether ocean or river conditions are more important for salmon population health. The paper found that river flow conditions as salmon are migrating downriver to start their lives in the ocean are better predictors of fish survival than the conditions in the ocean once they arrive. This holds unless the marine conditions are abnormally poor. 
What's The Ocean Outlook For This Year?
The federal agency that tracks these things – NOAA Fisheries – just released its ocean outlook for the coming year.
"In the past couple months, the sea surface conditions have cooled quite a bit. So it looks like we will not see the formation of another marine heat wave this summer. But that could change," says Scientist Toby Garfield, who monitors ocean conditions at the Southwest Fishery Science Center.
This will be most beneficial to salmon runs in years to come. This year's cohort of adult salmon is the final group that experienced the extreme ocean conditions of 2015-17 when temperatures were high and quality food was scarce.
While ocean temperatures have a relatively straight-forward link to salmon health, other conditions could also contribute to the health of the entire marine ecosystem.
"Last summer, the Oregon coast experienced both some hypoxia and some ocean acidification," Garfield said. "The models are suggesting that could occur again this summer."
Hypoxia is a state of low-ox