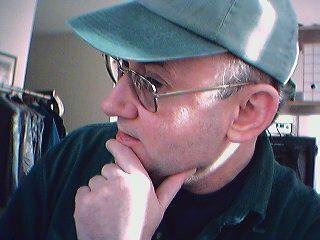 My Favorite NWPB Program is Served 'Shaken, Not Stirred' Aboard the Enterprise
I'm a listener to 100.9 FM in Enterprise, OR, and I just want to say how much I enjoy listening to the Retro Cocktail Hour out of Kansas City!
My living room has to sub for the Underground Martini Bunker, but I enjoy my martini shaken….not stirred….with jazz, space age pop, and the strangest music EVER. Darrell is a fabulous host and very responsive as they try to get out that playlist to listeners who have signed up.
I try to listen to your 6-8 pm PT broadcast for the maximum martini and noirish effect, but I often pull up the Retro Cocktail Hour web site and play it from there at a later date. In my opinion, it is the best show on radio today!
Bob Finlan, aboard the Enterprise, OR