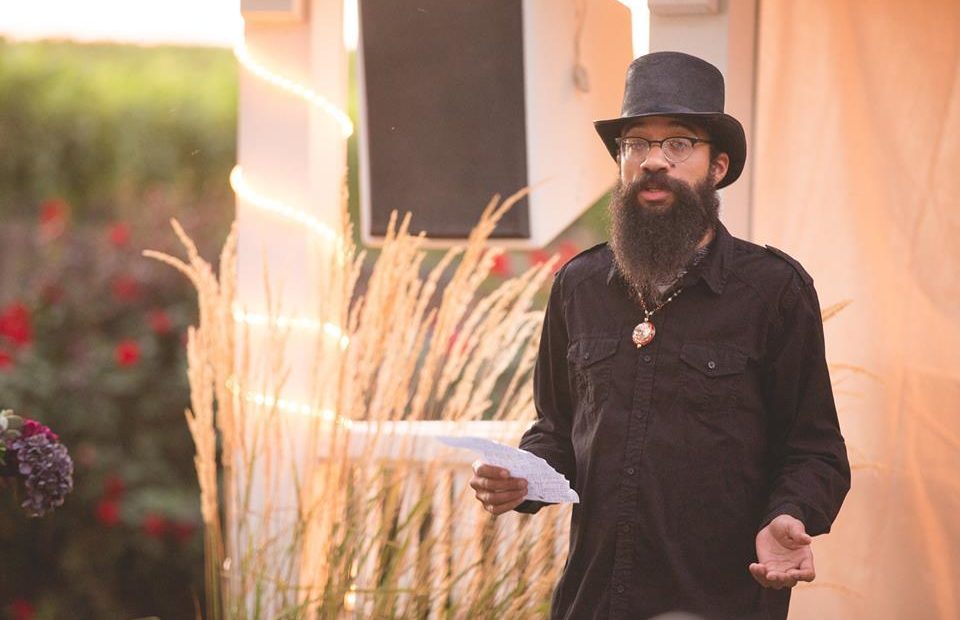 NWPB provides the soundtrack to his day.
"I am a full time night student at Charter College in Pasco. I am a computer science major and by day I work for a plumbing company. I just wanted to say thank-you for providing a wonderful, calming, intellectually stimulating soundtrack to my day. Whenever I am driving the plumbing truck alone during the day, I listen to your show, and find a measure of sanity. I am the only person in my circle of friends who listens to classical music, and it's sometimes difficult being a black male, working in the trades, to be 'that guy', but I love it.
"Please keep up the good work."
-Dave Willis, Pasco, in March, 2010
In December, 2015, Dave updated us on his life and his NWPB story:
"I graduated from Charter College with a degree in computer science, and left the plumbing truck shortly thereafter. I secured a position at a local engineering company, doing IT work. I've been there ever since.
"I have missed Robin [Rilette]'s voice, I heard her doing some kind of promotion of something months ago, and my heart skipped a beat. I still catch a bit of classical in the afternoon, but it's not very often anymore.
"I love classical music still, and miss those private moments years ago, feeling of the weight of the world on my shoulders, driving alone in the truck, listening deeply, feeling as though she was speaking directly to me. There were some moments of darkness where music that she played soothed me and returned me to reason.
"I listen to NPR every single day, in the morning on my way to work, and in the evening, on my way home. NPR programming is the most important content being broadcast right now. What else is there? A great darkness seems to be descending upon us globally, and NPR is one of the last beacons of hope, reason, and legitimate, factual accurate news."
-David Willis, Pasco, in December 2015