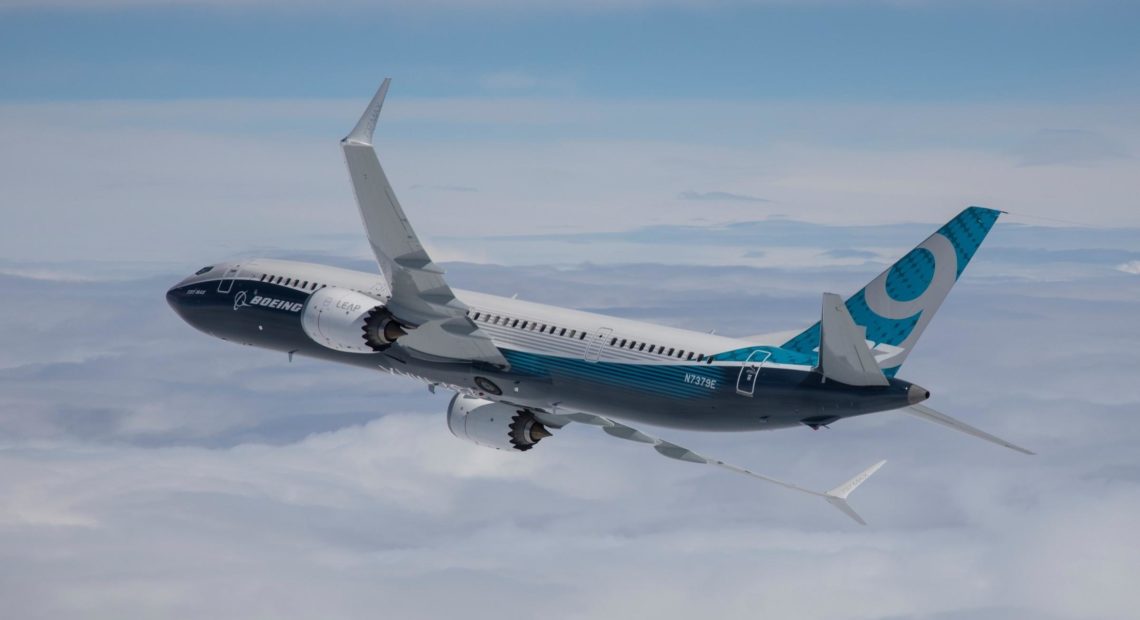 Alaska Air Foresees Minimal Impact From Ongoing Grounding Of Boeing 737 MAX
Executives from Seattle-based Alaska Airlines say they foresee minimal impact from the ongoing grounding of the Boeing 737 MAX model.  The airline has 32 Boeing 737 MAX 9 jets on order.
Alaska Air is scheduled to receive its first deliveries this summer, but Boeing has halted handovers of the MAX model indefinitely in the wake of a pair of deadly crashes overseas. A Wall Street analyst asked Alaska CFO Brandon Pedersen about the MAX situation on the carrier's first quarter earnings teleconference Thursday.
"It doesn't really impact us a ton this year," replied Pedersen. "We have three MAX scheduled for delivery — June, July and October. Obviously, we are watching the situation closely, but we don't expect much of an impact."
In 2012, Alaska placed its order for the MAX variant built by its hometown neighbor for delivery between 2019 and 2023. Alaska currently has 237 Boeing and Airbus jets in its mainline fleet.
The Boeing Company says it is currently testing updated 737 MAX flight control software, finalizing new pilot training materials, and talking with regulators and airlines about how to return the 737 MAX to service. There is no firm date for when that might happen.
Industry regulators around the world grounded the narrow-body plane early last month after the second of two deadly crashes linked to faulty anti-stall instrumentation. In March, a Boeing 737 MAX 8 operated by Ethiopian Airways crashed shortly after takeoff, killing all 157 on board. This followed the October crash of a Lion Air MAX 8 jet with 189 people aboard.
"We've received many inquiries about the 737-MAX8 and 737-MAX9 aircraft," the carrier tells customers on its website. "Alaska Airlines does not currently have these aircraft in our fleet."
A close perusal of the timetable shows daily 737 MAX operations by Alaska starting in mid-July on routes between Seattle and California — Los Angeles and San Jose, to start. Those MAX flights are available for booking now. An Alaska spokeswoman said the airline has spare aircraft it could use to operate the summertime flights if the MAX deliveries are delayed.
Other current U.S. operators of the 737 MAX, including Southwest and American Airlines, have cancelled planned flights with the model through early or mid-August due to the open-ended grounding.
Alaska Airlines executive vice president Andrew Harrison said those cancellations have temporarily reduced competition on some routes, boosting his company's revenue outlook in the short term.
Garuda Indonesia is the first carrier to publicly announce an order cancellation in the wake of the two deadly crashes of the Boeing MAX 8 model. Garuda is seeking to back out of 49 MAX 8 orders.
One industry analyst predicted that Boeing may soon offer deep discounts to reinvigorate 737 MAX sales, which bodes well for Alaska Air if it goes shopping for additional jets.
"If anything, the ongoing crisis at Boeing makes it more likely that Alaska will place a big Boeing 737 MAX order later this year, allowing it to replace the fleet of Airbus A320-family planes that it inherited from Virgin America," wrote Adam Levine-Weinberg on financial website The Motley Fool. "Replacing those planes with Boeing 737 MAX aircraft would allow the airline to upgrade its fleet to more efficient technology at an accelerated pace."
Copyright 2019 Northwest News Network