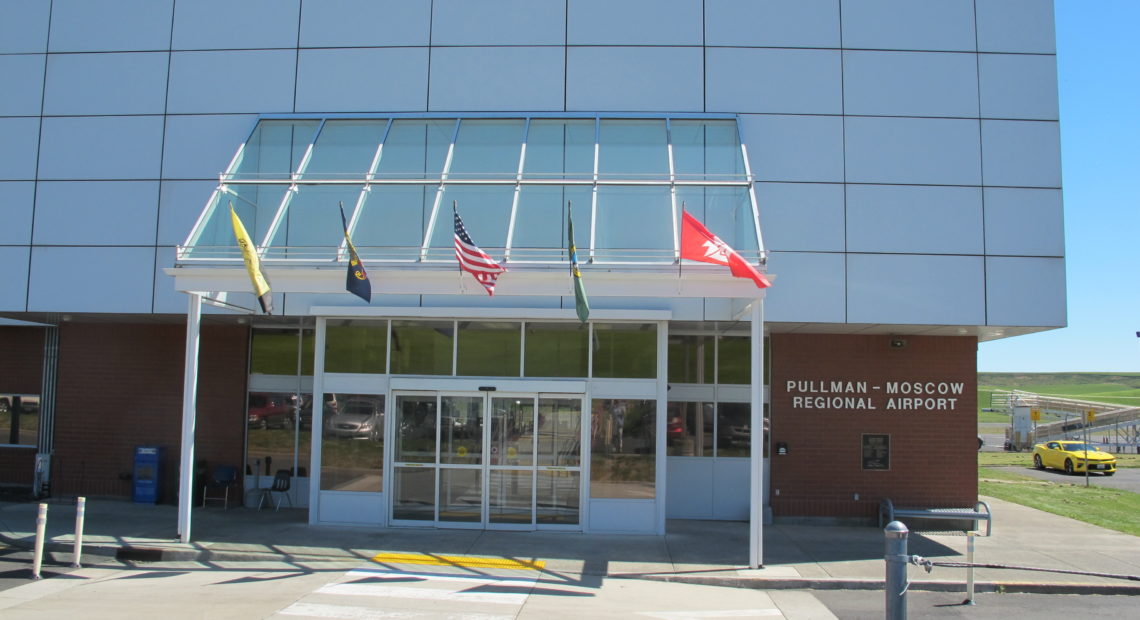 Palouse Region Travelers Could Get Direct Denver Flights With Pullman-Moscow Airport Expansion
The Pullman-Moscow Regional Airport serving the Washington-Idaho Palouse region offers several daily flights to Seattle through Alaska Airlines. Now, the airport is looking for a $1 million grant to bring in another airline for flights to Denver.
Denver International Airport is the largest in the United States and the 5th busiest. In 2017, it broke records by serving over 61 million passengers.
The Pullman-Moscow airport is far from that popular. But there is still plenty of demand between the rural towns that surround it — and from the University of Idaho and Washington State University.
The airport started a realignment project in 2016 — a $140 million renovation to improve visibility and accessibility for larger planes.
Airport director Andy Bean told the Moscow-Pullman Daily News that if the $1 million U.S. Department of Transportation grant comes through, a connection to a hub like Denver would give flyers better options for travelling east and internationally.
Moscow Chamber of Commerce Director Jenny Ford told NWPB that the grant would help offer more resources to rural communities.
Paving a new runway began this week and is set to open in early October.