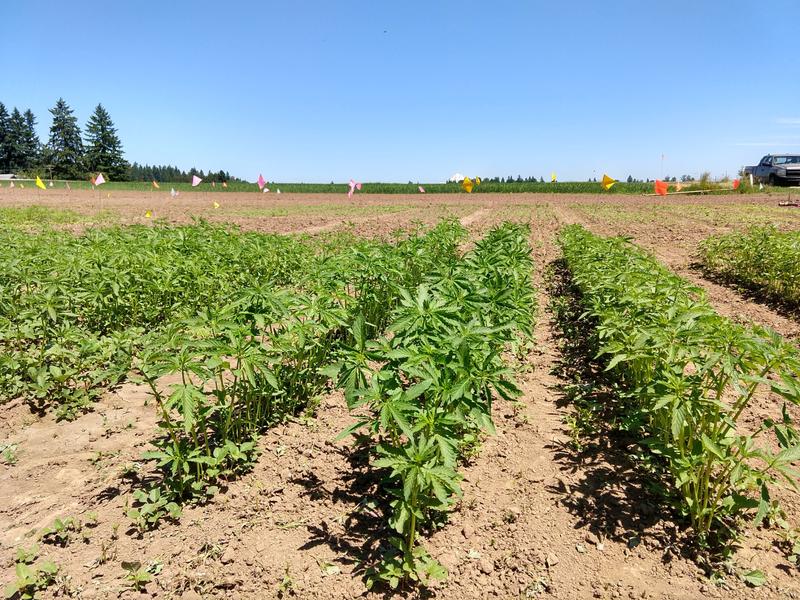 Oregon State University Gets Hemp Research Center Amid Surge In Farmer Interest
Oregon State University has established what it considers to be the nation's largest hemp research center. This comes amid a surge of farmer interest in the Pacific Northwest to grow the non-psychoactive cousin of marijuana.
Oregon State University is delving into hemp big time in the wake of congressional action last year to legalize the crop nationally. The university's new hemp research center involves 40 faculty members. Ten research stations around the state have planted experimental hemp crops.
Alan Sams, dean of the College of Agricultural Sciences, described ambitions to become a global hub for research into all aspects of hemp.
"On the plants, their growth and breeding, food and product innovation, product marketing, pharmacy, health, public policy, business and product engineering," Sams declared at a launch event Thursday.
Sams and other university officials spoke in a field of recently planted hemp seedlings at the OSU North Willamette Research and Extension Center near Aurora, Oregon.
Demand for the hemp-derived therapeutic compound CBD, short for cannabidiol, has lit a fire under Oregon's young hemp industry. More than 1,500 farmers have registered with the Oregon Department of Agriculture to grow hemp this year, nearly triple from last year.
Growers in Washington state have shown much less interest. The Washington Legislature and industry advocates tried to fix that this spring by loosening restrictions on planting and processing of hemp. Gov. Jay Inslee signed the rule changes into law in April.
Sams said industrial hemp has the potential to become a major agricultural commodity in the U.S. The plant fibers can be used in clothing and as a construction material. Hemp seeds are used in foods and cosmetics or can be pressed to yield a versatile oil. Hemp extracts are pitched as balms for a wide variety of health ailments.
OSU Crop and Soil Science Department head Jay Noller will step down from that role to become the first director of the virtual hemp research unit, officially dubbed as the Global Hemp Innovation Center.
Noller pointed out that industrial hemp has a long history in Oregon. The ag school's predecessor, Oregon State College, hosted a national hemp research center from the 1880s until the 1930s.
In 1937, Congress passed the Marihuana Tax Act, which effectively began the era of hemp prohibition. That makes industrial hemp a fairly new or novel crop for today's generation of growers.
"There are no good guidelines for irrigation, fertilization and many other things," private agronomist Clint Shock of Ontario, Oregon, told the agricultural newspaper Capital Press last week.
Noller said Oregon is well suited to be a center of hemp research and production because it straddles the 45th parallel, which he called "the optimal latitude" for hemp to be grown.
One of services the new OSU center will provide to the expanding Pacific Northwest hemp industry is seed certification. Certified seeds give farmers more predictability about the genetics, vigor and yields they can expect. This is particularly important for growers of cannabis plants because industrial hemp farmers want to be sure their crop matures into hemp and not marijuana. Seeds can be certified to produce plants that test low for THC, the compound that law enforcement uses to identify marijuana.
Hemp plants remain illegal in Idaho under drug trafficking laws that do not distinguish between cannabis varieties that make a person high and industrial hemp. This spring, county prosecutors in Boise pressed charges against a truck driver from Portland who was at the wheel of a semi transporting Oregon hemp to a processor in Colorado. The truck driver was arrested at an Idaho weigh station by state troopers who thought the hemp load looked and smelled like marijuana.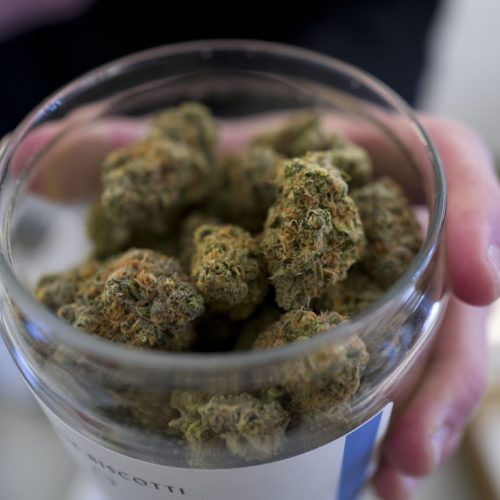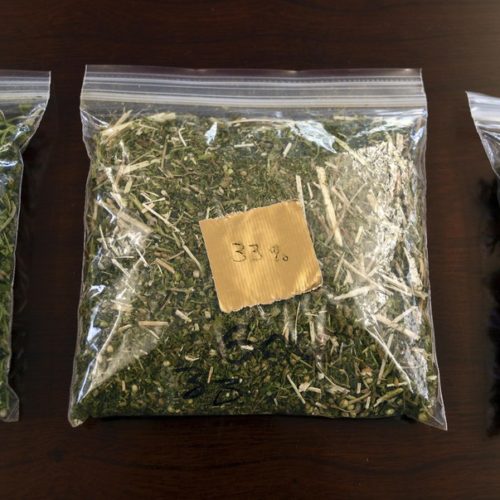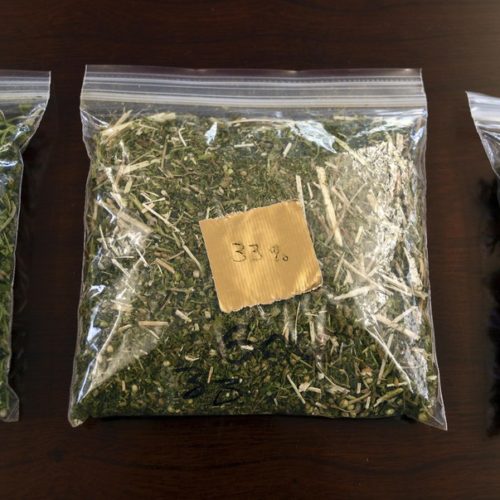 Federal legalization of hemp arrived in the U.S. late last year and expanded an industry already booming because of the skyrocketing popularity of CBDs, a compound in hemp that many see as a health aid. But now, just a few months after Congress placed the marijuana look-alike squarely in safe legal territory, the hemp industry has been unsettled by an unexpected development. Continue Reading Federal Legalization Of Hemp Creates Confusion For State And Local Police