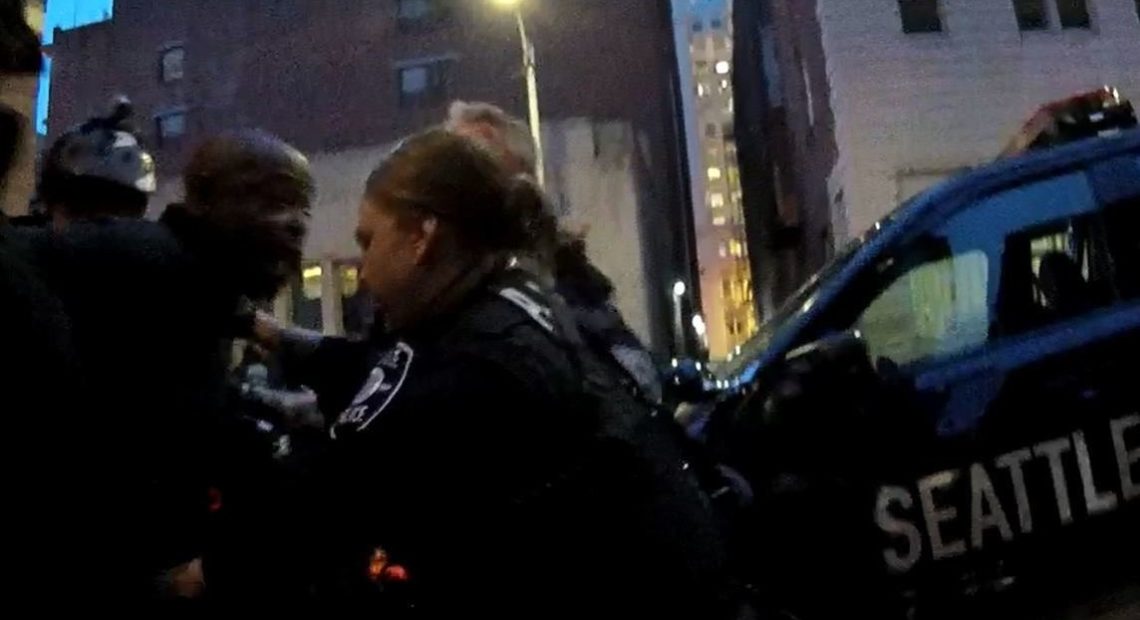 Seattle Faces Backlash After Easing Up On Punishing Crimes Involving Mental Illness
LISTEN
BY MARTIN KASTE
Seattle is grappling with a crisis of what is sometimes called "visible homelessness" — people who live in the street and struggle with mental illness or drug addiction. It's a population that often commits small crimes, such as disorderly conduct or shoplifting to pay for drugs. And public frustration is growing.
Some accuse a reform-oriented local criminal justice system of becoming too tolerant.
These critics point to examples such as a man with mental illness who was arrested in March for trying to throw a woman off a bridge. It turned out he'd already been arrested three times in the previous three months for random attacks on strangers and throwing a computer terminal at the library.
He didn't face serious criminal penalties for those previous incidents, in part, because of his mental health status.
In April, body cameras on the Seattle police officers captured an encounter with a man who had claimed a downtown alleyway and was chasing people away with a drain pipe. It took nearly two hours of negotiations involving more than a dozen police officers to safely subdue him.