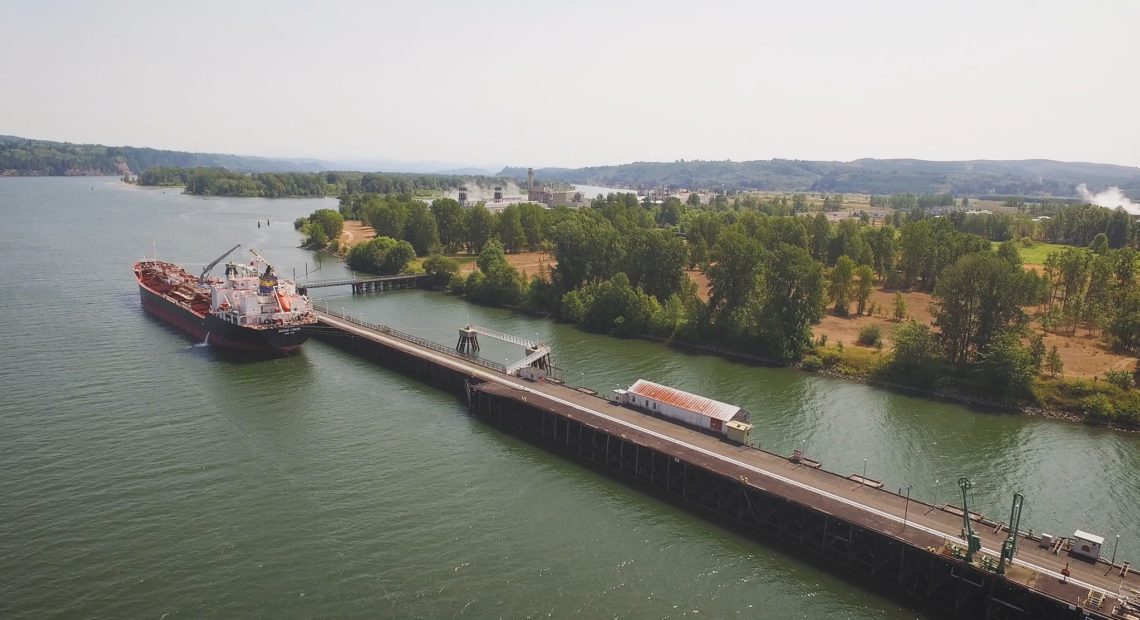 Controversial Biofuels Project Gets Lease On Lower Columbia River
A port on the Lower Columbia River has approved a controversial lease for a biofuels project. The county says it will bring jobs to the area. Some environmental groups are concerned about previous deals gone bad involving the project's backers.
Port of Columbia County commissioners say Next Renewable Fuels will invest more than $1 billion in a new biofuels project at Port Westward, Oregon. The facility would turn used cooking oil, animal tallow and seed oil into environmentally friendly, renewable biofuel.
The port's executive director, Doug Hayes, said the biofuels project would bring 200 jobs. Hayes said the fuel could be used in cars now and would help reduce Oregon's carbon footprint by offering an alternative to burning gas and diesel, fossil fuels that emit greenhouse gases that are contributing to climate change.
The facility could end up producing 50,000 barrels per day at full capacity. It would ship the renewable feedstock in and then shipped "back out to the Pacific Ocean and traded along the West Coast," Hayes said.
"You can have both a well-paying energy industry that is also environmentally cautious," he said.
But environmental groups say these project backers aren't so cautious. They've been linked to a failed biodiesel project in eastern Washington that left behind a toxic cleanup site.
The worry is, if this project also fails, it could turn into a fossil fuels export facility, Dan Serres with Columbia Riverkeeper said.
"If something goes awry with this so-called renewable diesel refinery, the Port of Columbia County could be left with a mess on its hands," Serres said.
The project's backers also attempted to build a refinery at the Port of Longview, which eventually rejected the proposal.
If all the permits and funding are approved, the Port Westward renewable biofuels facility could be built by 2022.