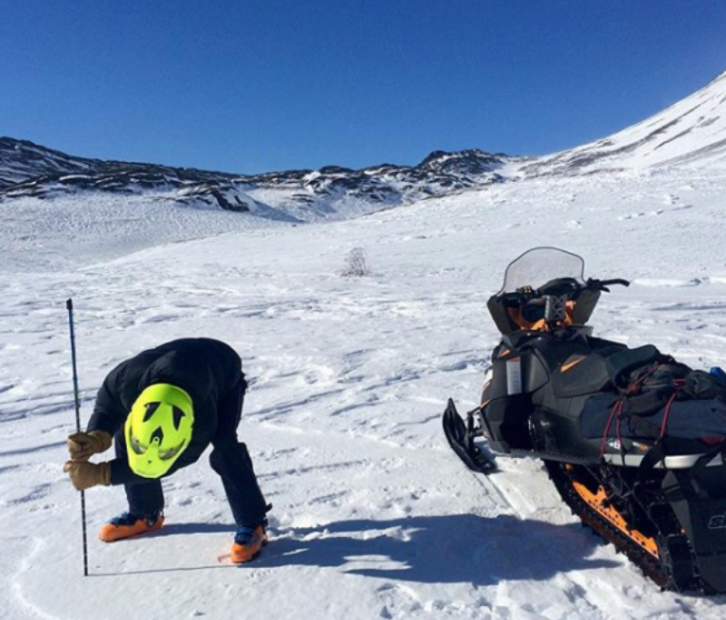 Research Suggests Climate Change Is Reducing Snowfall In The Northwest
BY MONICA SAMAYOA / OPB
New research at Portland State University says climate change is decreasing the amount of snow in the Pacific Northwest. And that has implications for water resources in the region.
Portland State University's Climate Science Lab's collected data from 157 snow monitoring stations in Oregon, Washington and Idaho.
The findings indicated warmer temperatures are causing more stormy days that have rain instead of snow at low to mid-level elevations. 
Lead researcher Arielle Catalano said calculating changes at locations used for monitoring snowfall across the mountainous Northwest can provide information at scales relevant to those monitoring and managing water resources.
In the Northwest, snowpack acts as a natural reservoir, recharging groundwater and providing water throughout the drier summer months. Snowfall impacts water supply, which can affect agriculture, wintertime flooding and recreational activities such as skiing and boating.
Among the study's findings, by the end of the 21st century, over 90% of snow stations across the Northwest will continue to receive snow, but many of these locations will experience more than half of wet days as rain, meaning more precipitation will fall as rain instead of snow.
"Losing the amount of water stored in snow or having a decrease in the amount of water stored in snow or having that water melt earlier in the season, can have consequences for water resources in places that are reliant on that winter time snow pack getting them to the spring and into the summer," scientist Paul Loikith said.
Global efforts to reduce the burning of fossil fuels can slow the rate of decline at almost all the snow stations. Catalano said if we continue at business-as-usual emissions, it would lead to a faster rate of decline throughout the second half of the century.
Copyright 2019 Oregon Public Broadcasting