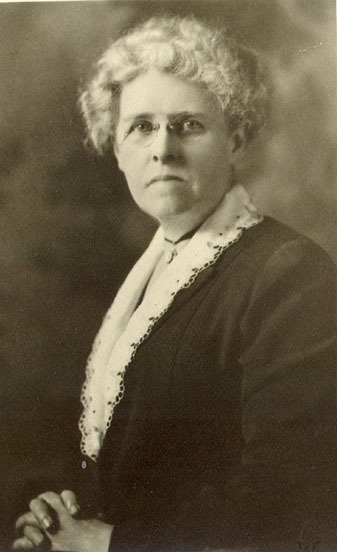 Halloween Costumes Inspired By The Northwest
Halloween costumes are a great way to express your creativity. Whether you are going to a party, participating in a costume competition or just spending the evening handing out candy to trick-or-treaters, dressing up is a fun way to get into the spirit – pun intended – of Halloween. With so many costumes on the market, it can be tricky to choose. Costume selection is easier now, thanks to this handy list inspired by the Northwest. From spooky to silly, there is a costume fit for everyone.
Many have heard of Eddie Bauer, a company headquartered in Bellevue, WA, which sells outdoor clothing and sporting gear. Perhaps you didn't know that the founder of the company was born in the Northwest, in the San Juan Islands. If you want a costume that truly embodies the Pacific Northwest, Eddie Bauer is a good way to go. Bauer created his business on camping and hiking, two activities that are eponymous with the region. All you need for this costume is a plaid shirt, a pair of khakis or jeans and some eyeglasses. If it is cold, throw on a down-insulated jacket, which Bauer designed and patented in the 1940s. If you're feeling sporty, keep a badminton shuttlecock in your pocket, because he patented those too!
If you prefer a more classic take on Halloween, go as either Sally or Gillian Owens from the 1998 film "Practical Magic." The movie was mostly filmed in Coupeville, WA on Whidbey Island. The sisters wear casual attire for most of the movie, however in the last scene they both wear long black dresses, black witch hats and carry black umbrellas. If you're a fan of the small details, find a pair of red and white striped socks to complete the look. If you have a friend, you can go as both sisters!
If you would like a costume based on an important and influential PNW local, you could go as Lola Green Baldwin. She was one of the very first US Policewomen, sworn in during the year 1908 in Portland, Oregon. She did many things during her service but is most well known for her work protecting women. To dress as Baldwin in her police attire, wear a white button-down blouse, a long black skirt and glasses, with hair in a bun a la Gibson girl. Finish with a police badge.
Do you want a good duo costume with a friend that symbolizes some Northwest history? Go as Lewis and Clark! Their 1804 expedition led them through the United States and the Northwest to the Pacific coast. Also, the adventurous pair is the namesake of Idaho's Lewiston and Washington's Clarkston. For these costumes, you can go as specific as you like, but all you really need for William Clark is a brown fringed jacket, a pair of boots and a coonskin hat. For Captain Meriwether Lewis, you need the same clothing, but with a three-cornered hat.
If you are looking for something less terrestrial, outfit yourself with something out of this world by wearing a costume inspired by the Kenneth Arnold UFO sighting. While flying from Chehalis to Yakima, private pilot Kenneth Arnold claimed he saw unidentified flying objects. This is one of the first instances of a UFO sighting of the modern era (post World War II) that was widely reported on in the media. It also led to the popularization of the term 'flying saucer'. Wear all green and go as an alien, use aluminum foil and other crafty items to construct your own UFO costume or go as the pilot himself. The sky's the limit.
There you have it, costumes from close to home, most of which you can put together in a hurry. If you are having a difficult time deciding which iconic Northwestern person you'd like to be, Halloween can be a month-long affair and you can just wear the costumes all October long!