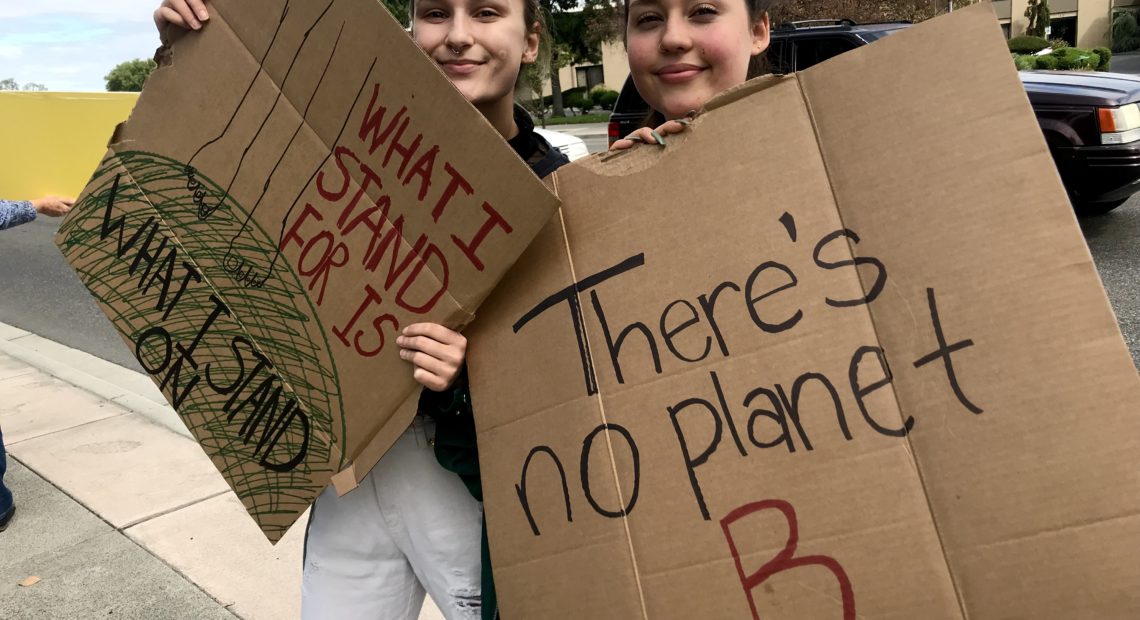 'The Heat Is On': Tri-Cities And Yakima Demonstrations Add Voices To Global Climate Events
BY COURTNEY FLATT AND ENRIQUE PÉREZ DE LA ROSA
Students around the Northwest joined climate demonstrations today during a large-scale coordinated action. People left school, work and home to join demonstrations in cities and towns in Washington, Idaho and Oregon.
The demonstrations, including those in the Tri-Cities and Yakima, were part of a global effort coordinated largely by students and young adults to draw attention to climate change and the need for elected officials, business leaders and individuals to take action.
Richland — John Dam Plaza
In the Tri-Cities, around 40 people carried signs and marched up and down Richland's major thoroughfare to honks and waves from passersby.
"It must be the lunchtime crowd. They're so friendly," joked Ann Eaton, who said she and her husband protest "just about anything we believe in."
For the climate movement, Eaton said, "I think generally people are more awake and more aware. We can't just sit back and do nothing."
Farther down in the demonstration line, 19-year-old Alexandra Sasha Grieb plans to do anything but sit back and wait. She said she's been worried about the environment since she was a young child.
"I remember singing a song in third grade. I'll never forget it: 'Ever green. Ever blue. As it was in the beginning, we've got to see it through,'" Greib sang. "We've been talking about the recycling game. We've been talking about all these different things, but we haven't implemented any change."
She and her friend Kyleigh Dabler urged young people to vote in 2020. Greib said climate change is her main concern in the upcoming election.
"The planet is the only planet we have," she said. "Listen, listen, listen to this. The earth will survive. Humans won't."
While some in the Richland crowd lamented the fact that more people didn't turn up to show their support, others were happy to feel less alone with their concerns about climate change.
Noelle Hubbs brought her 7-year-old daughter, Coa, to John Dam Plaza to join. Hubbs has taught her daughter to recycle and enjoy time in nature.
"Now she knows that I'm not the only one. I think it's important for people to not feel alone in our responsibility to take care of the planet because that would be really daunting," Hubbs said.
"I Don't Think They Particularly Care"
A few hours later, another group  – with more young participants – gathered outside Washington State University's campus in Richland. The group of about 40 people planned to march to the office of Republican Rep. Dan Newhouse, who represents Washington's 4th District.
Several high school students walked over to the gathering, the first time they'd ever participated in any sort of political event. Junior Elijah Rainey-Gibson, 17, said young people need to raise the alarms surrounding climate change.
"I don't think a lot of people in the government and in companies are listening to us, and I don't think they particularly care. So I think it's important for all of us to come and show that we're not just going to sit around and let it happen. We're going to try and stop it ourselves," Rainey-Gibson said.
The high school friend group pulled on some "Make America Cool Again" hats to show their support, handed out from members of the local arm of Citizens Climate Lobby.
"Us old folks are really counting on you guys to save the planet," said Lora Rathbone to the students. "You've got a lot at stake."
Rainey-Gibson said he and his friends worries about climate change and the harm that's being done to the environment.
"There's a lot of different things we have to worry about. But I think the most important thing is kindness and generosity. I think we need to embrace that part of our human nature, as opposed to the selfish part. I think if we start doing that more, a lot of these problems will end up fixed," Rainey-Gibson said. 
Yakima Millennium Plaza
In Yakima, dozens gathered in the city's Millennium Plaza to show solidarity with nationwide climate rallies led by young activists protesting inadequate action to the threat of climate change.
They marched down the city's avenue to Performance Park two blocks away, chanting 'No more coal. No more oil. Keep that carbon in the soil.'
But while teenagers have led a global movement against climate change, most in the crowd were concerned parents and other adults.
"We haven't been able to involve youth in the organization of this event," community activist Felipe Rodriguez-Flores told the crowd in Spanish. "But we want to recognize that this is a movement lead by youths and we're here to create a space for youths and our communities can unite because this is an issue that affects all of us."
Brenda Madrugal, a 17-year-old Running Start student at Yakima Valley College wished her peers were more vocal on climate change outside of their social circles.
"I want to see more people talking about it," Madrugal said. "They talk about it with their friends but I want them to speak out to more important people. We need to show that we care because we are the next generation, we need to stand up for this world."
So Much Polarization
Several attending the Yakima event were parents who wished for a greener planet for their children. Amy Ferlazzo from Seattle marched with her 6-year-old son Nat.
"As Nat grows and maybe thinks of having a family himself, it's awful to think of the loss, the devastation of pollution. It's terrifying thinking of the world being so affected." 
Climate scientist Miles G. McPhee, a Naches native specializing in Arctic ice, echoed that sentiment to the crowd, urging more dialogue with those who deny climate change.
"A lot of us hesitate because there's so much polarization around (climate change) in the U.S. It makes no sense," he said, adding that the key to understanding climate change is studying the science behind it.
"There's this moment when you realize this is really serious," McPhee said. "This is going to affect our kids and their kids. The world is changing and it's changing rapidly."
Courtney Flatt reported from the Tri-Cities. Enrique Pérez de la Rosa reported from Yakima.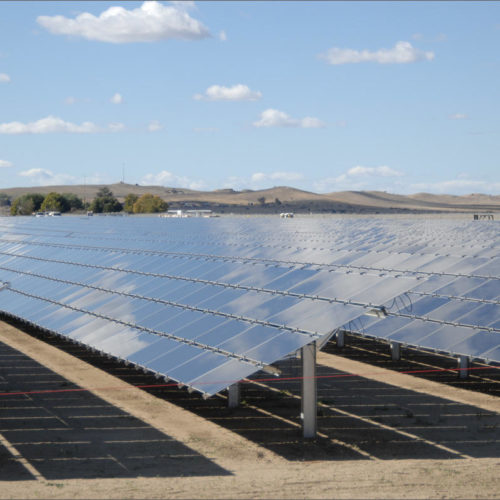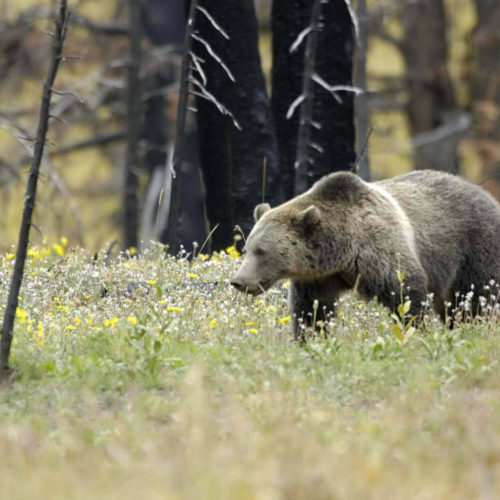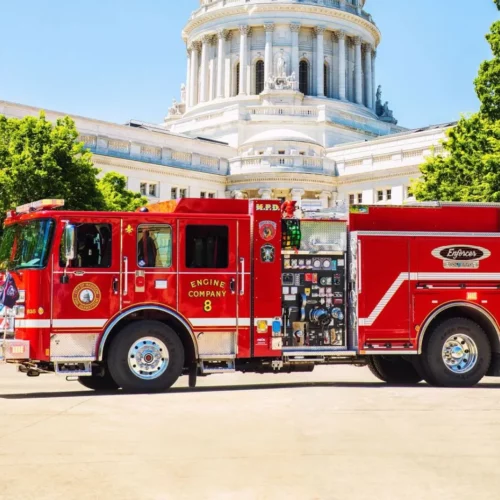 You probably no longer bat an eye when an electric car passes by on the road. More novel battery-powered vehicles are soon joining the parade to help operators achieve their sustainability goals. Electric ferries are coming to Puget Sound and hybrid electric airplanes are being tested in Washington. Now, several Pacific Northwest fire departments have ordered their first electric fire trucks. Continue Reading Electric fire trucks are coming to the Pacific Northwest