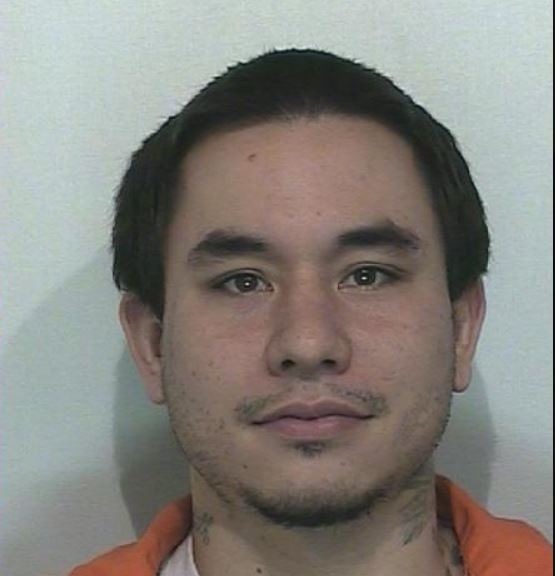 He Died By Suicide In Solitary Confinement. Now Washington Will Pay $500K In Settlement
The state of Washington has agreed to pay $500,000 to settle a lawsuit brought by the family of a 29-year-old man who died by suicide in an isolation cell at the Airway Heights Corrections Center near Spokane in May 2014.
The settlement was announced Wednesday by the Galanda Broadman law firm in Seattle which represented the estate of Morgan Bluehorse.
"The state failed this young man on every single level multiple times," said attorney Ryan Dreveskracht, who noted Bluehorse had suffered alleged abuse in the foster care system as a child and struggled with mental illness into adulthood.
Bluehorse, who was serving a 15 year sentence for a string of burglaries, was featured in a 2017 investigation by public radio's Northwest News Network examining prison suicide. The 29-year-old was one of 11 inmates to die by suicide in Washington prisons in 2014 and 2015.
The Bluehorse family was the only family to file a lawsuit against the state following that spike in suicides, according to a search of records by the state's risk management office. In settling the case, the Department of Corrections (DOC) did not admit any fault or liability.
"The Washington Department of Corrections expresses its condolences to the family of Mr. Morgan Bluehorse, who passed away while incarcerated in May 2014," the agency said in a statement. "The Department agreed to settle the case brought forward by his family for $500,000 to avoid further litigation."
A Troubled Life
According to the family's lawsuit, first filed in 2017, Bluehorse was "an abused and vulnerable young man" who had attempted suicide twice as a young child and had reportedly been physically and sexually abused while in foster care.  
When Bluehorse first entered prison at age 18 in 2004, he was characterized as a "high risk for victimization."
RELATED: See all coverage from the "Booked and Buried" series about deaths in Northwest jails 
In prison, he was diagnosed with bipolar disorder, post traumatic stress disorder, major depression and an unspecified personality disorder.
Bluehorse spent the better part of a decade behind bars until his death – serving two separate sentences for serial burglaries in southwest Washington. He was often housed in solitary confinement because he was "at risk of being harmed by other offenders" and feared both physical and sexual assault, according to filings in the case. But over time, records suggest, that isolation took a toll.
In 2012, Bluehorse reportedly told a prison mental health worker that he was hearing voices that told him he was "worthless and I shouldn't be living." He said his problems got worse when he was in a segregation cell. "I can't handle these cells alone," Bluehorse said at the time.
Dreveskracht, the attorney, described Bluehorse as an inmate stuck in a catch-22 predicament.
"I mean you have an individual who needs to be in protective custody because he's at risk, but he also is at risk because he's mentally ill and isolation exacerbates that," Dreveskracht said. 
Final Days
On May 29, 2014, Bluehorse was found hanging