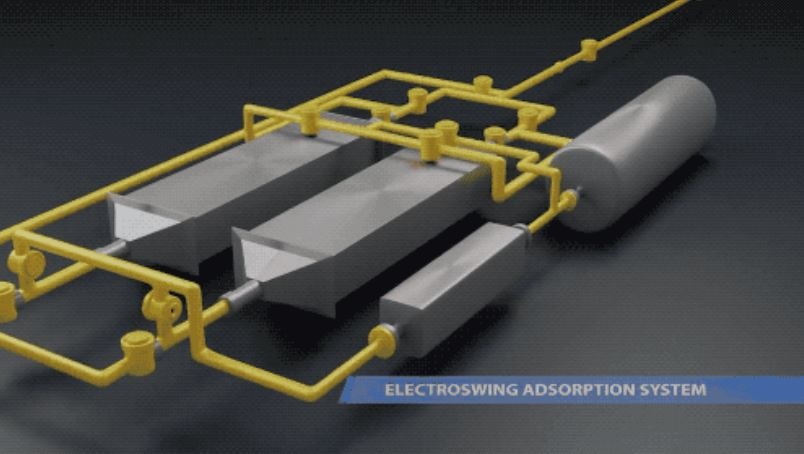 Developers Of This New 'Battery' Are Trying To Spark A Carbon Capture Revolution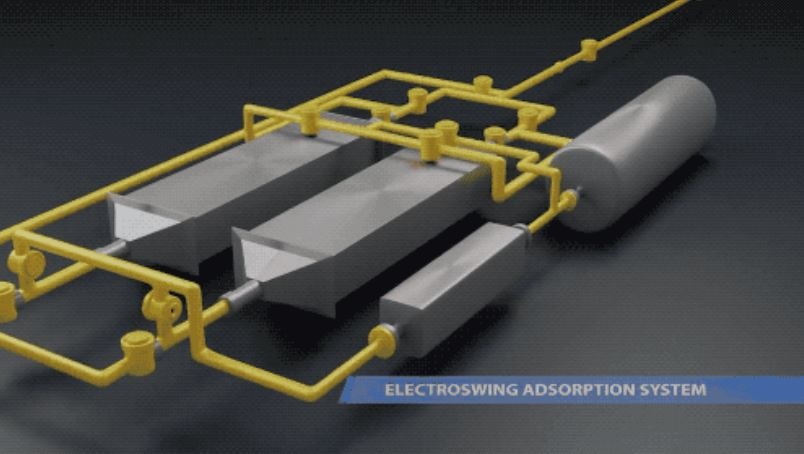 BY NSIKAN AKPAN / PBS NEWSHOUR
Renewable energy alone is not enough to turn the tide of the climate crisis. Despite the rapid expansion of wind, solar and other clean energy technologies, human behavior and consumption are flooding our skies with too much carbon, and simply supplanting fossil fuels won't stop global warming. To make some realistic attempt at preventing a grim future, humans need to be able to physically remove carbon from the air.
That's why carbon capture technology is slowly being integrated into energy and industrial facilities across the globe. Typically set up to collect carbon from an exhaust stream, this technology sops up greenhouse gases before they spread into Earth's airways. But those industrial practices work because these factories produce gas pollutants like carbon dioxide and methane at high concentrations. Carbon capture can't draw CO2 from regular open air, where the concentration of this prominent pollutant is too diffuse.
Moreover, the energy sector's transition toward decarbonization is moving too slowly. It will take years — likely decades — before the world's hundreds of CO2-emitting industrial plants adopt capture technology. Humans have pumped about 2,000 gigatonnes — billions of metric tons — of carbon dioxide into the air since industrialization, and there will be more.
But what if you could have a personal-sized carbon capture machine on your car, commercial airplane or solar-powered home?
Chemical engineers at the Massachusetts Institute of Technology have created a new device that can remove carbon dioxide from the air at any concentration. Published in <href="#!divabstract">October in the journal Energy & Environmental Science, the project is the latest bid to directly capture CO2 emissions and keep them from accelerating and worsening future climate disasters.
Think of the invention as a quasi-battery, in terms of its shape, its construction and how it works to collect carbon dioxide. You pump electricity into the battery, and while the device stores this charge, a chemical reaction occurs that absorbs CO2 from the surrounding atmosphere — a process known as direct air capture. The CO2 can be extracted by discharging the battery, releasing the gas, so the CO2 then can be pumped into the ground. The researchers describe this back-and-forth as electroswing adsorption.
"I realized there was a gap in the spectrum of solutions," said Sahag Voskian, who co-led the project with fellow MIT chemical engineer T. Alan Hatton. "Many current systems, for instance, are very bulky