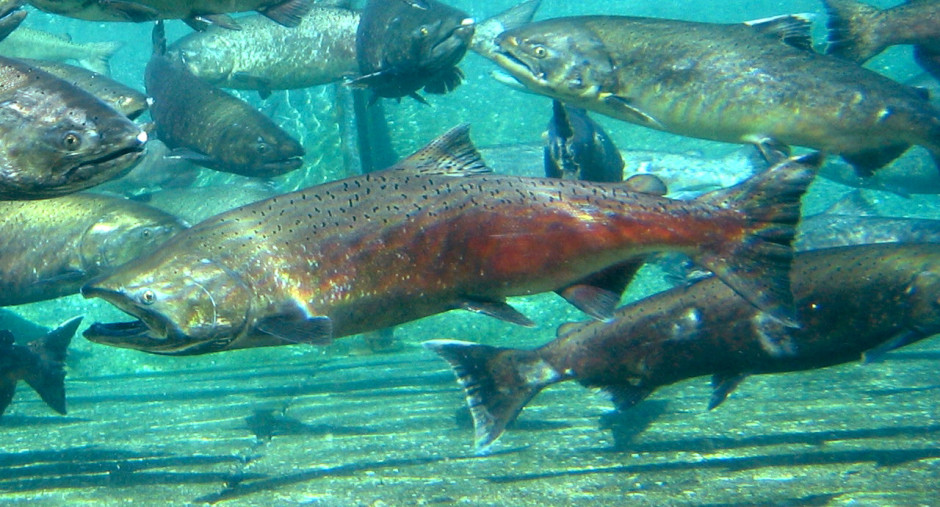 Wildlife Managers Look To Save Salmon Habitat In Washington's Chehalis Basin
Right now, the Chehalis Basin in southwestern Washington is prone to flooding. Habitat degradation, development and climate change are also causing the basin's salmon runs to decline.
Biologists say, if things continue, salmon may be extinct from the basin by next century. That's why they're coming up with a plan to help restore the area's 3,400 miles of streams and rivers – which are also home to the largest diversity of amphibians in the state.
Emelie McKain, with the Washington Department of Fish and Wildlife, said the basin is the only major river system in the state that doesn't have threatened or endangered salmon. This plan aims to keep it that way.
"We are attempting to do that through restoring and protecting the habitats that they call home, McKain said.
One goal would be to help lower water temperatures in the summer and increase streamflow when rivers are dry.
"We are feeling the effects of climate change very readily in this basin. We don't have any glacial fed rivers or streams," McKain said.
The draft plan has three options for protecting habitat. The second phase of the plan would work to reduce flood damage.
"With resiliency in mind, (the plan) is more all encompassing, where we're looking at building resiliency back for salmon and other aquatic species, but also for communities as well," McKain said.
The plan would also be voluntary for landowners.
The department will accept public comments on the first phase of this restoration plan through January 14. A decision is expected on a finalized plan next fall.