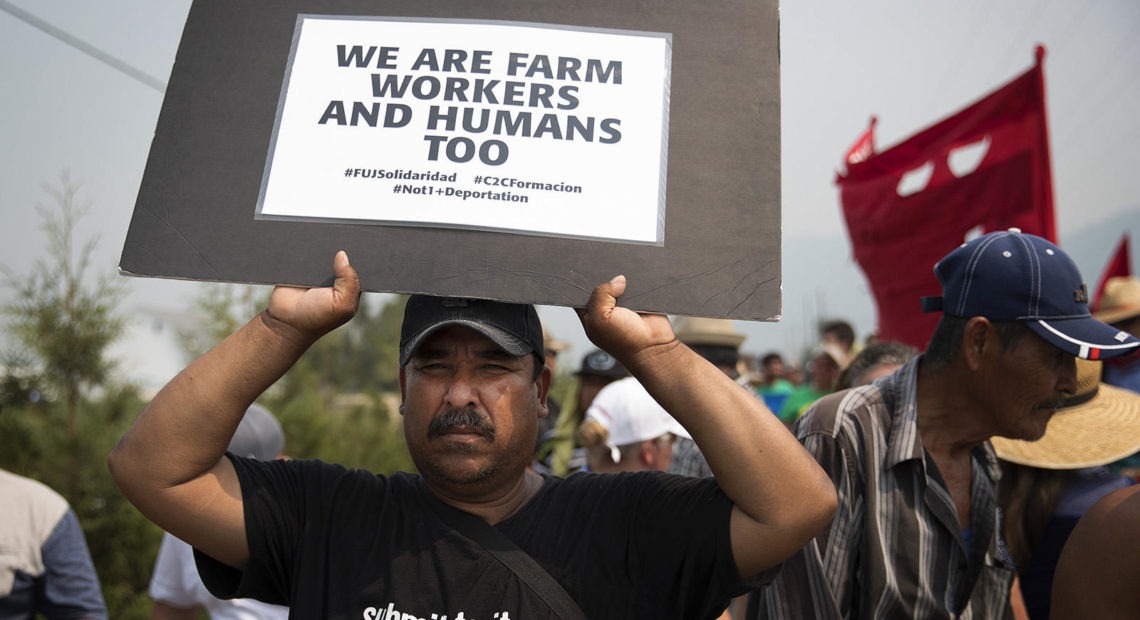 U.S. House Passes Bipartisan Bill For Relief To Undocumented Farmworkers, Farmers Short On Labor
The possible impeachment of President Donald Trump is not the only thing moving through the U.S. House of Representatives. On Wednesday, the House passed a bipartisan bill that could give undocumented farmworkers a path to legal residence and relief to farmers short on labor. 
The Farm Workforce Modernization Act aims to give relief to farmers short on labor by creating a stable and legal workforce. But for undocumented people like Yakima Valley farmworker Ana Cruz, the legislation could bring security to their lives. 
Cruz was in D.C. recently on a trip organized by United Farm Workers, a farmworker advocacy group. She and others urged U.S. House members to pass the bill and give undocumented farmworkers legal status.
"So that there won't be deportations, that children won't be left without parents, that we don't live in fear of going to the store," Cruz said. "That's how this will benefit a lot of people so that we'll be secure and allowed legally to stay in this country."
If signed into law, qualified farmworkers with no criminal record and who can prove steady employment in agriculture over two years can qualify for a five-year renewable work visa.
For farmers, the bill could also mean relief from labor shortages by making changes to the H-2A visa program that would make it easier to bring workers from countries like Mexico. It would also make housing for guest workers less expensive and reign in growing wages.
The bill would also create a new three-year temporary visa for employers like dairy farmers who need workers year-round. 
Republican Rep. Dan Newhouse, whose district includes much of central Washington, is one of the chief proponents of the bill. On the House floor before the vote, he said that though the bill is not perfect, sticking with the "status-quo" is not an option.
"Our farmers and ranchers desperately need relief. Men and women who contribute to our 'ag' industry need certainty. This bill is the first step," he said. 
The bill has passed the U.S. House with bipartisan support, with a near 100 vote margin Wednesday and yes votes from every Washington, Idaho, and Oregon member of congress. It now heads to the Republican-controlled Senate.