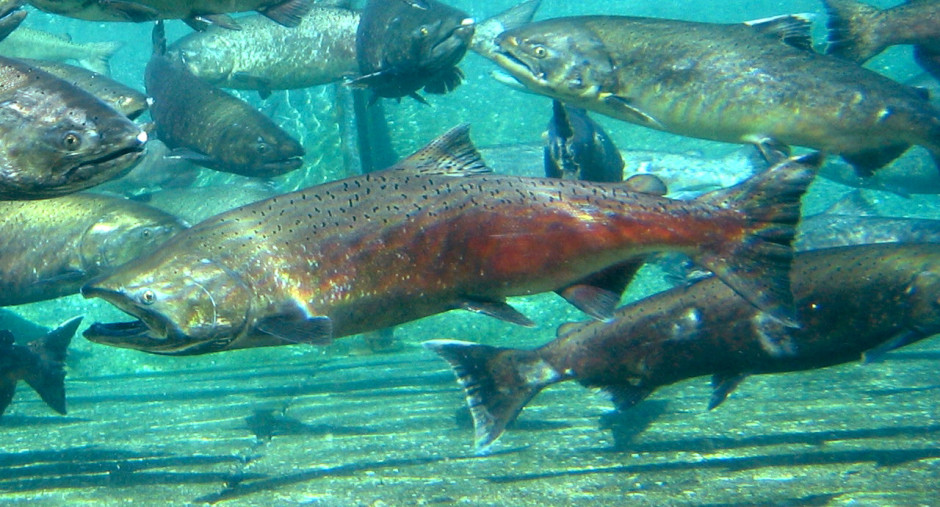 Federal 9th Circuit Court Orders More Action To Protect Salmon And Steelhead In Columbia Basin
A federal appeals court ruled Friday that the Environmental Protection Agency must do more to protect Columbia basin salmon and steelhead from dangerously warm river temperatures.
The ruling by the 9th Circuit Court of Appeals came in response to a lawsuit filed by environmental and fishing groups. It upheld a 2018 ruling by a federal judge in Washington that the EPA had failed to meet its responsibilities under the Clean Water Act. Specifically, the states of Oregon and Washington failed to protect salmon from waters that got too warm.
In her opinion for the appeals court, Judge M. Margaret McKeown wrote that the two states have not taken up the responsibility to craft what are called "Total Maximum Daily Load" standards, which would restrict activities that lead to dangerously high water temperatures.
"Because Washington and Oregon have conclusively refused to develop and issue a temperature TMDL for the Columbia and Snake Rivers, the EPA is obligated to act," she wrote. "The time has come – The EPA must do so now."
Conservation groups that brought the legal challenge say high river temperatures are the result of climate change and the large, shallow reservoirs behind dams built on the Columbia and Snake rivers.
Last summer, conservation groups pointed to instances of high temperatures that threatened fish survival. One of the worst years was 2015. Water temperatures spiked in rivers across the Northwest. Fish can die when water temperatures hit the 70s Fahrenheit. In that year's summer months, around 250,000 adult sockeye died in the Columbia and Snake rivers.
Copyright 2019 Oregon Public Broadcasting. To see more, visit opb.org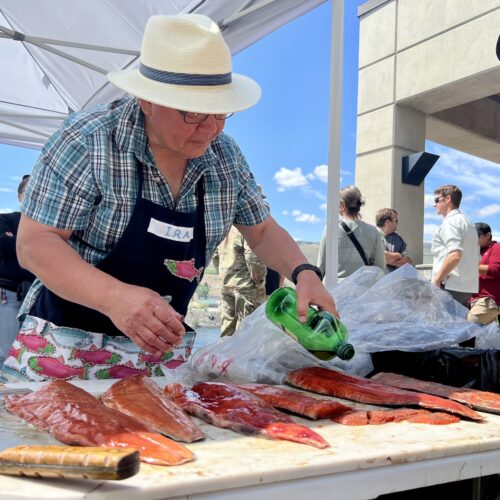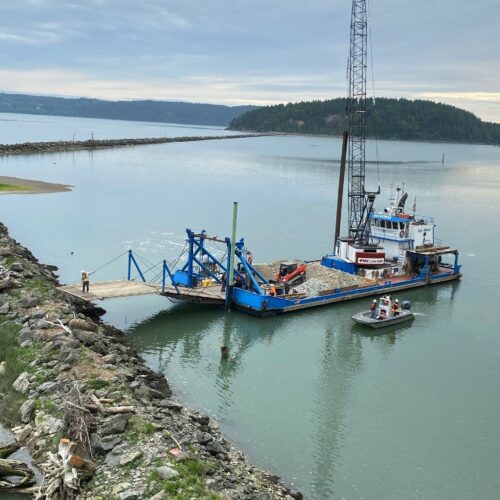 The Army Corps of Engineers began emergency repair work May 22 on a jetty that sits at the mouth of the Skagit River's North Fork, near La Conner.
Crews will use cobble and sediment to essentially plug porous areas of the McGlinn Island Jetty. Those gaps have stranded, harmed or killed out-migrating juvenile salmon this spring, according to a press release from the Swinomish Indian Tribal Community.
Continue Reading Dead salmon prompt Army Corps of Engineers to repair Skagit River jetty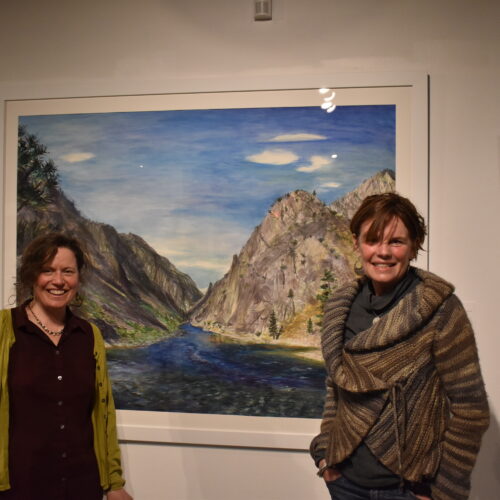 Northwest artists have drawn inspiration from salmon as long as people have walked along the running streams. But, the movement to close four dams on the lower Snake River has some artists, activists and naturalists hopeful that their pieces will not only tug at heartstrings, but also move forward the conversation of salmon conservation and restoration.
Washington Gov. Jay Inslee recently signed budget bills to study removal of the four dams. Activists have been calling for the dam removals in order to preserve and restore salmon populations.
Continue Reading PNW artists' work evokes salmon to educate, inspire change