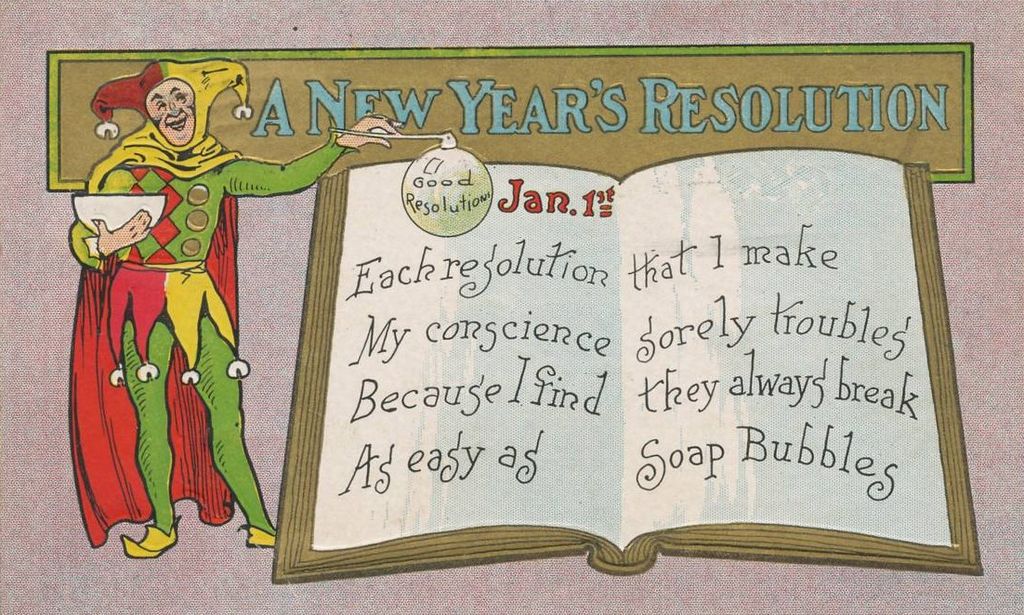 NWPB Staff New Year's Resolutions
As we enter a new year, there are two fairly frequent occurrences:
1. The inner argument about whether or not to leave holiday decorations up through January.
2. Setting New Year's resolutions.
The staff of Northwest Public Broadcasting is no exception when it comes to the latter annual tradition and share the goals they have for 2020 and the new decade. Classic resolutions make an appearance, such as going to the gym more often. There are some more slightly out-of-the-box goals, too, such as adding wet food to their cat's diet once a week or being able to do the splits (these resolving folks have asked to be anonymous). Read on for more resolutions that may give you ideas, inspiration or a little insight into the minds of those at NWPB.
Morning Edition host, Sueann Ramella, has several goals for the upcoming year. She hopes to reduce her plastic, improve her memory, and finish a book while remembering who wrote it. Similarly, Anjuli Dodhia, who you may hear on the NPR Classical service weekday afternoons, is also hoping to read more books in 2020.
There are many travel related goals for the upcoming year and decade for some NWPB staff. Ashlyn Pack, who works in reception, is hoping to go to Ireland in the next few years. Station Manager, Kerry Swanson wants to just travel more in general throughout the '20s. And Paula Sloot, who works in membership, is resolved to visit five places she has never been before.
Health and fitness related goals are often a recurring theme. Jamie Huber, a Community Partnerships and Development Specialist, is already working toward running a half-marathon this year. Avery Cooper, who you can hear on the News Service, wants to improve his overall mental health, through exercising more or just focusing on knowing when he needs to take time for himself to rest.
Courtney Flatt, NWPB journalist, has a resolution to cook more at home. She started the resolution last year and is continuing it this year. She states, "here's to perseverance and new recipes," which are two things everyone could use a little more of this year.
Hannah Whisenant, the radio Operations Manager, has goals for both the year and decade. In 2020 she wants to plant a garden and perform with her music group. In the decade she is going to finish writing a book.
Membership Director Sarah McDaniel's resolution is to stay more connected to family and friends and to not overlook opportunities to go see them in the new year.
Television Producer for NWPTV, Greg Mills resolves to increase his volunteer activities in 2020.
Thom Kokenge, who you can hear hosting All Things Considered, has a goal of expanding mindfulness every day.
Scott Leadingham, NWPB's News Manager wants to diversify, in all senses of the word, his news, podcast and music consumption.
Although it can be beneficial to think about areas you would like to improve upon or on the things you hope to accomplish, having a specific New Year's resolution isn't needed in order to be successful and content in the new year. For example, Program Director Gillian Coldsnow is not making a resolution this year as they can often be tricky to maintain. Instead she will be working on goals that are small and achievable and hopes others will as well.
Gillian hopes for all NWPB listeners and viewers, "that each day brings something beautiful, something to make you smile and something delicious."