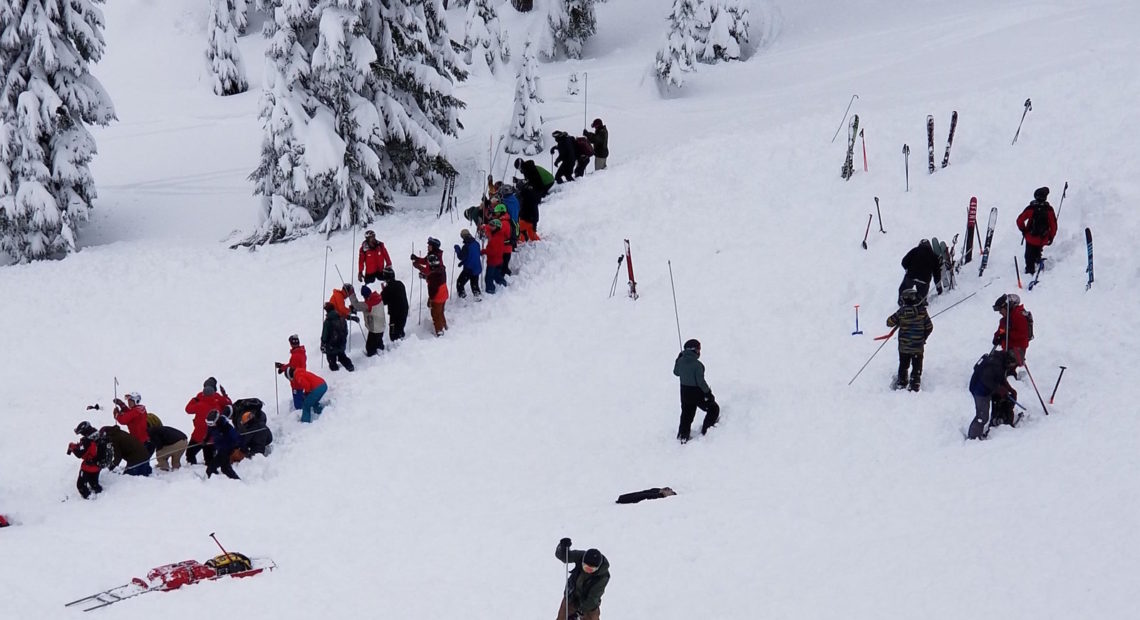 At Least 2 People Killed At Silver Mountain Ski Resort In Idaho, Search Continues For At Least 1 More
BY LAUREL WAMSLEY
Two people were killed and five were injured in an avalanche at a North Idaho ski resort on Tuesday.
The avalanche occurred at about 11 a.m. at Silver Mountain Resort in Kellogg. The Shoshone County Sheriff's Office confirmed the casualties.
But Silver Mountain said Wednesday that they were searching for a possible third victim:
Silver Mountain Resort received a call today at approximately 7:30 a.m. from a concerned family member about a skier they have been unable to contact. This person has been confirmed to be skiing yesterday at Silver during the time of the avalanche. An intense search is currently underway with Silver Mountain Ski Patrol 
Silver Mountain said its ski patrol and other volunteers responded Tuesday as soon as they were alerted to the avalanche, and began probing the snow for bodies.
Earlier, authorities had said that one person had been killed. The second fatality was found late in the day. The victims' names have not been released.
The mountain is closed on Wednesday. "Thank you for your patience and understanding as we process yesterday's events," the resort posted on Facebook, expressing condolences to those affected.
"The slide follows wet, heavy snowfall over the past couple of days, which is also keeping avalanche danger high in the backcountry," Montana Public Radio's Aaron Bolton reported. "The resort reported 26 inches of snowfall in the past couple of days, much of it wet and heavy."
The avalanche occurred on an area of the mountain called Wardner Peak. It's a popular spot for expert-level skiers that can only be accessed by traversing from the top of a nearby chair-lift. It's significant because the area is relatively easy to access and is considered in-bounds for the ski area, meaning it's patrolled and has avalanche control done on it. And it empties out onto terrain where intermediate-level skiers would be on groomed runs.  Recently, the area where the avalanche occurred was off limits due to hazardous conditions and minimal snow.
Avalanche fatalities are rare inbounds at U.S. ski resorts. (Most skiing fatalities at resorts are due to collisions.)