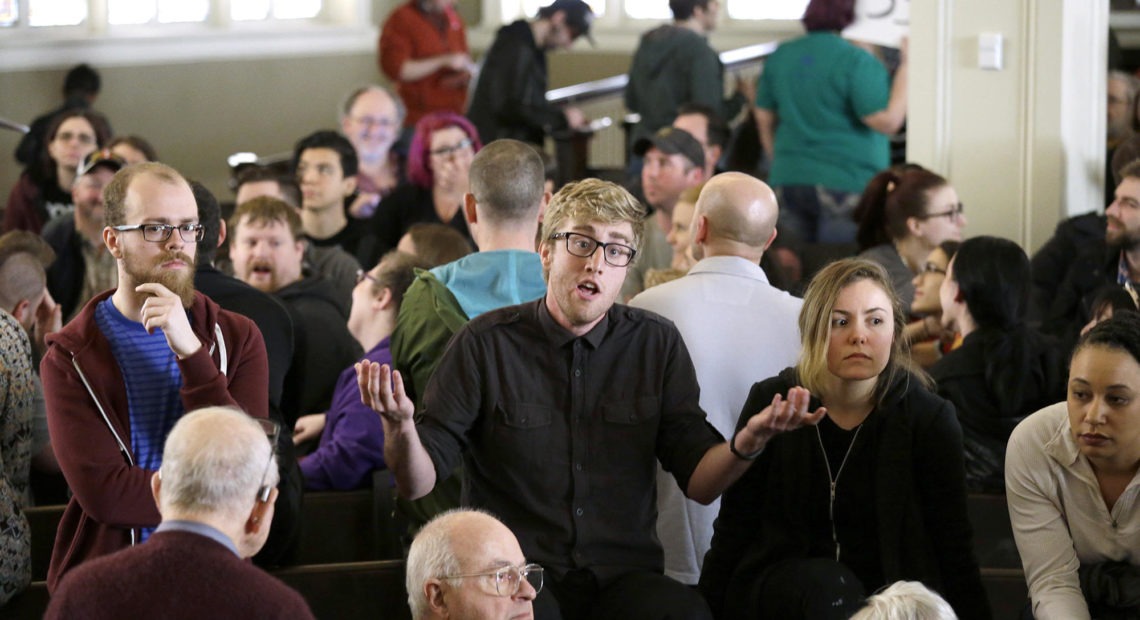 Iowa Caucus Chaos Has Washington Democrats Feeling 'Brilliant' For Switching To Primary System
BY MELISSA SANTOS / CROSSCUT
Speedy election results generally aren't an area where Washington state — a place where vote-counting often lasts days — gets to claim bragging rights.
Still, for many Washington state Democrats, watching the delayed results from Iowa's highly anticipated precinct caucuses this week brought a feeling of validation.
The Washington state Democratic Party recently ditched a similar system of precinct caucus meetings to allocate delegates to presidential candidates. Instead, Washington Democrats will use the results of the presidential primary election on March 10 to help decide the party's presidential nominee — a first in state history.
Part of the motivation for the change was to avoid a situation like what played out in Iowa on Monday night, where precinct meetings staffed predominantly by party volunteers became chaotic and produced no immediate outcome.
"Tonight sure makes our state's decision to abandon caucuses and use a presidential primary in a few weeks look brilliant!" tweeted Washington state Sen. Marko Liias, D-Lynnwood, on Monday night. "Glad we'll give all voters a chance to participate without the chaos and risks of the caucus system."
Back in Iowa, no results were reported Monday as the state's first-in-the-nation Democratic caucuses concluded. Instead, Iowa party officials said results would be reported sometime Tuesday, because of technical problems with the mobile app used to transmit vote tallies from hundreds of neighborhood precinct meetings. Iowa Democrats said they were in the process of counting results manually to ensure accuracy.
Absent any official numbers, some Democratic presidential campaigns began releasing their own spin on the results. "By all indications, we are going on to New Hampshire victorious," proclaimed South Bend Mayor Pete Buttigieg on Monday night, as he and other candidates turned their attention to the New England state, which is holding its Democratic primary election next week.
The campaign of U.S. Sen. Bernie Sanders released its own unverified internal numbers, which appeared to show the Vermont senator in the lead in Iowa.
Other top Democratic candidates, including Massachusetts Sen. Elizabeth Warren, former Vice President Joe Biden and Minnesota Sen. Amy Klobuchar also gave speeches Monday night expressing optimism about what Iowa's results would eventually show.
Meanwhile, more than a thousand miles away in Washington state, several local Democratic politicians and party leaders quickly took to Twitter to express relief that a similar spectacle is unlikely to play out in the Evergreen State next month.
"Almost four years ago, we had a similar experience in Washington," tweeted Pierce County Councilman Derek Young, who led a local caucus meeting in 2016. "…Thankfully, our party decided to switch to a professionally run primary.
"You can choose that too, Iowa."
The state Democratic Party decided last year to use the primary election for its nominating contest in 2020, ending a decadeslong tradition of relying on caucus meetings for that purpose. Many party members had expressed co