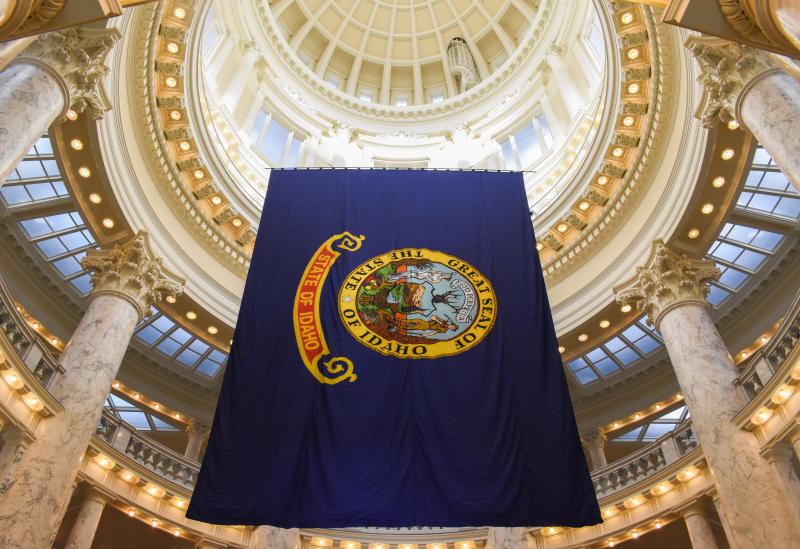 Idaho Attorney General Says Proposed Transgender Athlete Ban Could Be Unconstitutional
BY JAMES DAWSON / BSPR
The Idaho Attorney General's office says a bill that would ban transgender women from competing on sports teams that align with their gender identity could be "constitutionally problematic" and "likely vulnerable to a court challenge."
The legislation from Rep. Barbara Ehardt (R-Idaho Falls) would prohibit transgender girls and women from joining a girls' or women's sports team at K-12 schools or public colleges and universities in Idaho. It wouldn't apply to transgender boys or men.
Right now, Idaho schools allow transgender women to compete as long as they've been on testosterone-blocking drugs for at least one year. Such standards are accepted by the Idaho High School Activities Association and the National Collegiate Athletic Association (NCAA).
A nine-page opinion issued Tuesday from assistant chief deputy attorney general Brian Kane found that implementing such an exclusion could only be found constitutional when "the government must advance an important governmental interest, the [law] must significantly further that interest, and the [law] must be necessary to further that interest."
Kane wrote that it's unclear if transgender women, whose sex assigned at birth was male, would have a "meaningful opportunity" to participate on men's teams or coed sports, which he says "aren't common at the school level."
"Likely Vulnerable To A Court Challenge"
The way a student would prove their gender "is likely vulnerable to a court challenge," according to Kane. There's no definition of "biological sex" within the bill and if a student is accused of being transgender, the burden of proof is on the athlete to submit themselves "to [an] invasive examination and require them to provide highly intimate information on demand."
Such exams, which are not included in routine physicals required by schools for team eligibility, could also violate their right to privacy, he wrote.
Medical tests performed outside of a criminal investigation have to follow a balancing test to not violate a person's Fourth Amendment protections against unreasonable searches.
Kane also found that another student could falsely report that a male athlete is participating on a women's team, but avoid any kind of repercussions.
"A school official could know that the student is making the claim for no other reason than to harass the athlete, but the school would be prohibited from taking action to punish or discourage such behavior …"
Several federal courts have found that discriminating against transgender students violates Title IX, the federal education law that prohibits exclusionary policies based on a person's sex.
The U.S. Supreme Court heard oral arguments last October on whether discrimination based on whether a person is transgender is considered discrimination based on sex, and therefore violates the 1964 Civil Rights Act. A decision is expected before the end of June.
Idaho Attorney General Lawrence Wasden (R) signed on to a brief in that case with 14 other states, saying that sex discrimination doesn't extend to transgender individuals.
Finally, Ehardt's bill would regulate how national sports associations, like the NCAA, both regulate fair competition and the way they would conduct investigations, Kane wrote.
That could run afoul of the federal commerce clause because it could force the NCAA and other groups to apply different rules to athletes in Idaho compared to the rest of the country.
Ehardt's bill is currently awaiting consideration on the House floor. Ehardt did not immediately respond to a request for comment.
Copyright 2020 Boise State Public Radio. To see more, visit boisestatepublicradio.org