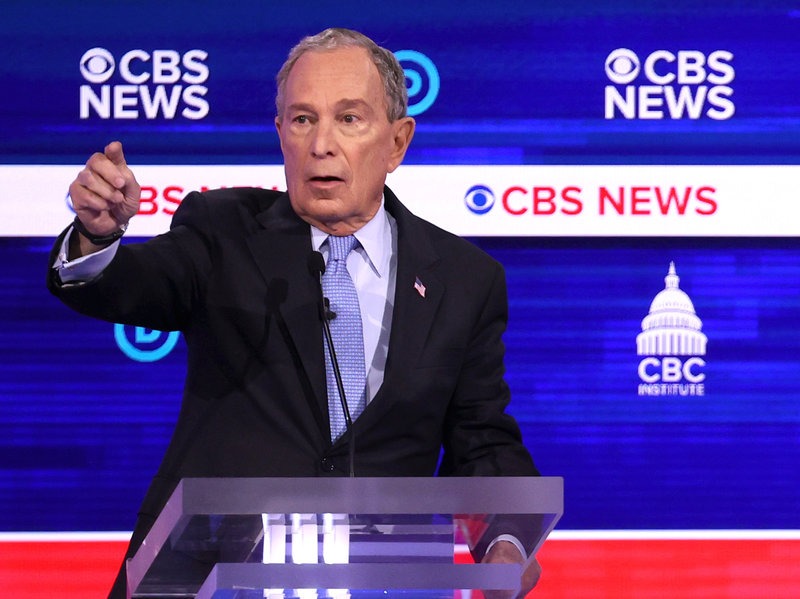 Mike Bloomberg Can't Shake The Legacy Of Stop-And-Frisk Policing In New York
BY JOEL ROSE
Former New York City Mayor Mike Bloomberg has repeatedly said he regrets the police tactic known as "stop-and-frisk." Still, CBS moderator Gayle King pressed him at Tuesday night's Democratic debate asking, "What exactly are you apologizing for?"
"I've apologized and asked for forgiveness," Bloomberg responded at the debate in Charleston, S.C. "I've met with black leaders to try to get an understanding of how I can better position myself and what I should have done and what I should do next time."
But King pressed again: "What more can you do about this issue, Mr. Mayor, to put people's fears and skepticism to rest? It continues to follow you."
The exchange underscores Bloomberg's struggle to run away from the legacy of stop-and-frisk, which disproportionately targeted young men of color.
During Bloomberg's 12 years as mayor, police in New York stopped and frisked roughly 5 million people — most of them young black and Latino men from some of the city's roughest neighborhoods. The vast majority had done nothing wrong. In 2013, the year Bloomberg left office, a federal judge ruled that the NYPD was violating the constitutional rights of black and brown New Yorkers.
Bloomberg needs the forgiveness of African American and Latino voters if he's going to win the Democratic nomination. His campaign is running high-budget ads, and touting endorsements from African American leaders.
And yet, the issue continues to follow him.
For years, Bloomberg defended the policy, even after leaving office. It wasn't until he launched his presidential bid that he said he regrets the policy. It's a reversal that some people just don't buy.