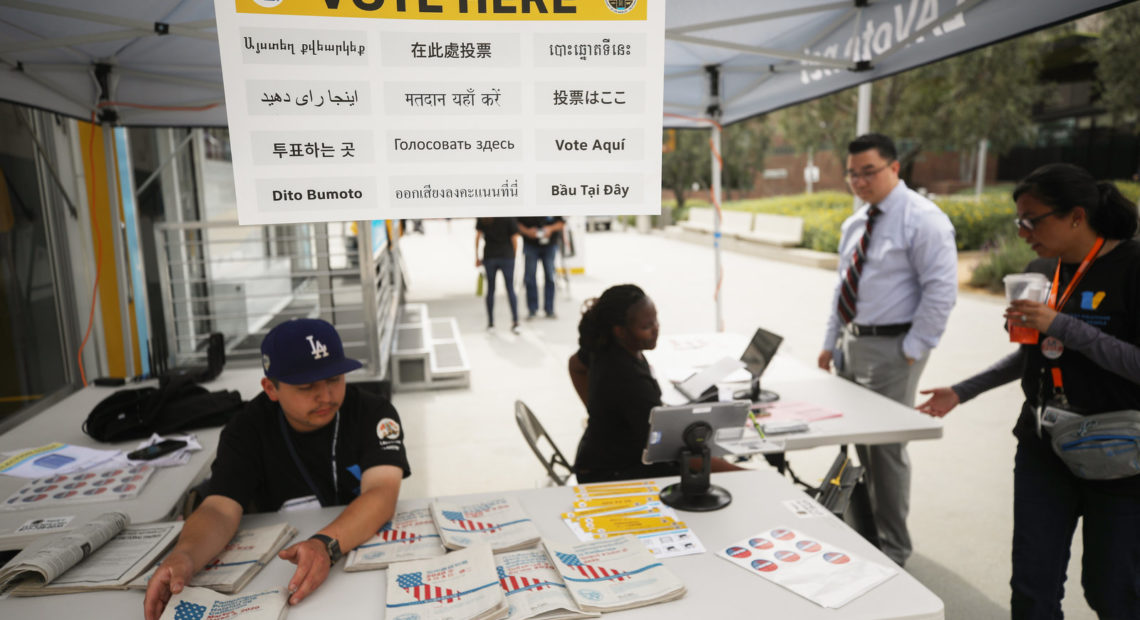 Results And Analysis: Your State-By-State Guide To Super Tuesday
Loading…
BY DOMENICO MONTANARO
Super Tuesday is the biggest day of the Democratic primary campaign. Fourteen states will hold nominating contests to pick who they think should square off this fall against President Trump.
There are 1,357 delegates at stake, about a third of all delegates. So far, fewer than 4% of the delegates have been allocated.
People will head to the polls all across the country, from Virginia to California, Tennessee to Texas. The states and voters are diverse. Almost half have significant black populations, and Latinos figure to be an important factor in the two states with the biggest delegate hauls, California and Texas.
There's a lot on the line, especially for Sen. Bernie Sanders of Vermont and former Vice President Joe Biden. Sanders is the front-runner. He's built a strong organization in these states that's been buoyed by a multimillion-dollar ad campaign. Biden is lagging but hopes to ride a wave of momentum from his big win in South Carolina on Saturday.
And then there's Mike Bloomberg. After spending hundreds of millions of dollars, Bloomberg will be on the ballot for the first time. Does he surprise and emerge as an alternative to Sanders, or will he siphon votes from Biden? And what impact might remaining candidates, including Sen. Elizabeth Warren, have?
Here's what to watch for and what you should know about each of the Super Tuesday states, in order of most pledged delegates. (Note: American Samoa and Democrats living overseas are also voting on Tuesday.)
California
Delegates at stake: 415
Polls close: 11 p.m. ET
This is the most important state of Super Tuesday because of its size. Its 415 delegates is more than the nine Super Tuesday contests with the lowest delegate totals combined.
Latinos are expected to make up about 30% of the electorate. Sanders won Latinos overwhelmingly in Nevada, and if he runs up the score with them in California, he could build a formidable pledged-delegate lead.