'Fatal Attraction': Seen On Movie Screens … And In Northwest Carnivores, Study Shows
"Fatal attraction" in the wild  — not in the 1987 movie with Michael Douglas and Glenn Close — could keep ecosystems in check. New research shows carnivores like wolves and bears can actually help stabilize small carnivores and ungulate populations.
Even though large predators sometimes leave food that smaller predators scavenge, turns out, it's actually dangerous for smaller animals to eat the leftovers. 
University of Washington researchers found that when small carnivores – like bobcats – try to scavenge from larger carnivore's kill sites … it could be a trap. The bigger predator might return for more food and ambush animals that are going after the scraps. 
Researchers call this a "fatal attraction." They say it shows an unexpected role large predators play in balancing the ecosystem. When, say, wolves are removed from the ecosystem, there could then be an influx of coyotes. 
Ecologist Laura Prugh said that could inform decisions about predator management around the world, like when wildlife officials recently killed 17 wolves in north-central Idaho to help the elk population. It might be an important move for elk, but what other carnivores might take over?
"It's important to think about what the other effects on the ecosystem might be," Prugh said.
Prugh and Kelly Sivy co-authored the study, published in the journal Ecology Letters.
The researchers analyzed more than 250 studies that looked at killing and scavenging patterns around the world. They found more large carnivores in an area usually keeps small carnivore populations low.
When there aren't large predators in an area, small carnivore and ungulate populations can surge. 
While small carnivores can't get food from large carnivores in those situations, they can scavenge food from gut piles human hunters leave behind. But people don't return to these kill sites, like a large carnivore might.
"If scavenging increases the risk of mortality of smaller carnivores, that might explain why it appears to be very hard for humans to replace the role of large carnivores in a landscape," Prugh said. "This link between scavenging and mortality might be one of the mechanisms that make large carnivores so effective in controlling smaller carnivores."
Another interesting finding: "Bears were incredibly prolific thieves," Pugh said.
They stole about half of the kills, mainly from carnivores in the cat family. That means when bears and large cats are in the same ecosystem, large cats probably end up hunting more when bears aren't hibernating.
"They're having to basically subsidize the bears," Pugh said, something she calls a "bear tax."
She also found that large carnivores in the cat family would kill many types of other smaller carnivores. But large carnivores in the dog family would often only kill small carnivores in the dog family.
That's likely related to the different ways they hunt, Pugh said.
"I hope this paper will spur researchers to think more holistically about these killing and scavenging interactions, because currently we're not really getting a full understanding of how carnivore communities function by examining them separately," she said.
Next, Prugh is studying how wolves and cougars are affecting coyote and bobcat populations in Washington.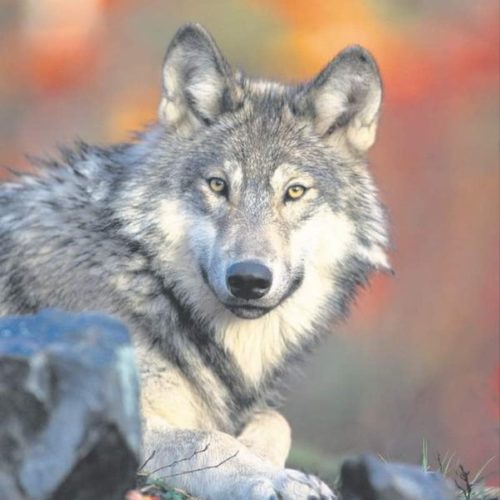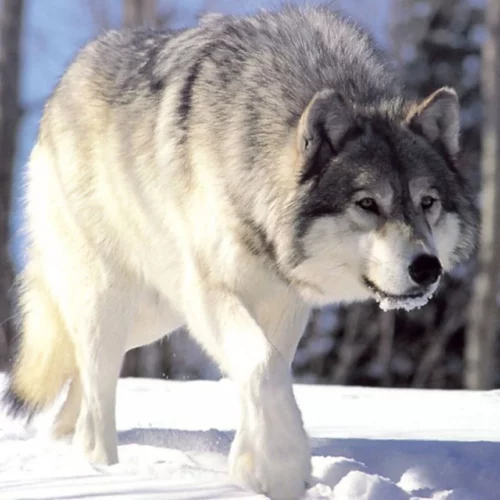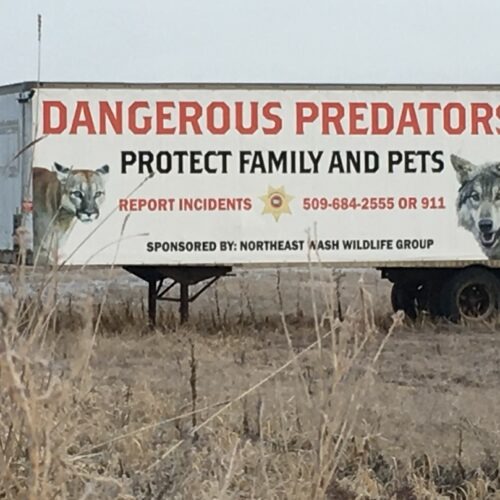 Wolf poachers go mostly undiscovered — but that hasn't stopped nonprofit organizations from putting up significant cash rewards for information about these incidents. While rewards generally don't lead to convictions, Defenders of Wildlife's Gwen Dobbs says reward offers in cases of wildlife poaching can help raise public awareness, "hopefully serving as a deterrent against potential future incidents, even if a reward does not directly lead to a conviction." Continue Reading A Wolf In Northeastern Washington Was Killed Illegally. Here's Why It's A Big Deal