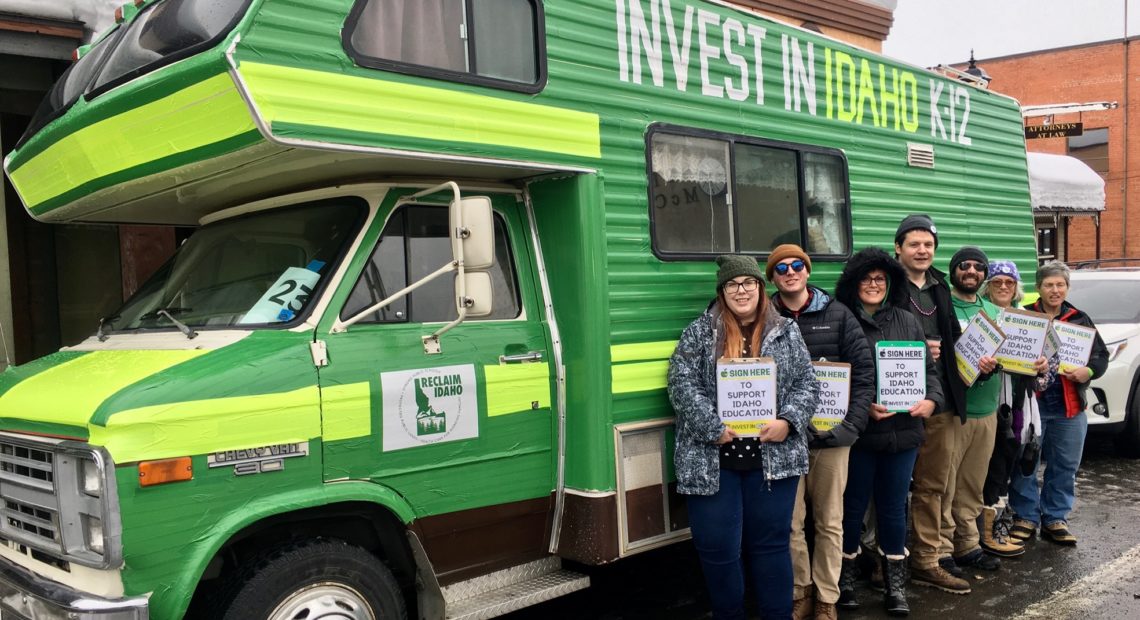 Idaho Asks U.S. Supreme Court To Block Signature Gathering For Education Funding Ballot Initiative
Originally posted on IdahoEdNews.org on July 15, 2020
The state of Idaho has taken its fight with Reclaim Idaho to the highest court in the country.
The state filed a motion late Tuesday afternoon with the U.S. Supreme Court, in a bid to derail Reclaim Idaho's $170 million to $200 million K-12 funding initiative.
Specifically, the state wants the Supreme Court to stop Reclaim Idaho from gathering signatures online, as the group tries to get its initiative on November's ballot.
"It is vital that this court act now to restore voter confidence and the integrity of election systems for the upcoming elections," attorneys for the state wrote in Tuesday's 181-page filing.
The state's motion — an "emergency application" for a stay, in legal parlance — was not unexpected. Two federal courts have sided with Reclaim Idaho, giving the green light for online signature gathering. The state has pledged to take the issue to the Supreme Court if necessary.
The legal battle began in early June, nearly three months after Reclaim Idaho suspended its petition drive, at the outset of Idaho's coronavirus outbreak. Reclaim Idaho said it sought to continue its campaign, but state leaders refused to entertain an alternative to face-to-face signature-gathering — a decision that compromised the group's First Amendment rights.
U.S. District Judge B. Lynn Winmill sided with Reclaim Idaho in late June, ultimately ordering the state to allow 48 days to gather signatures online. A divided Ninth Circuit Court of Appeals panel upheld Winmill's order Thursday.
And while the state prepared its Supreme Court filing, Reclaim Idaho launched its online drive Monday. The group said it had gathered more than 4,000 signatures by Tuesday.
Reclaim Idaho says it needs about 30,000 signatures to qualify its K-12 initiative for the November ballot. In addition, the group will need to collect signatures from 6 percent of registered voters in 18 of Idaho's 35 legislative districts.
If Reclaim Idaho's initiative makes it onto the November ballot, it would need a simple majority to pass.
The "Invest in Idaho" initiative would increase corporate tax rates and income tax rates for Idahoans making more than $250,000 a year. The new taxes are expected to raise $170 million to $200 million. The money would go into a separate fund for several K-12 initiatives — such as boosting teacher salaries or providing full-day kindergarten.
Originally posted on IdahoEdNews.org on July 15, 2020
NOTE: Idaho Education News is an underwriter of NWPB programming, though NWPB is editorially independent. See all NWPB business supporters here.