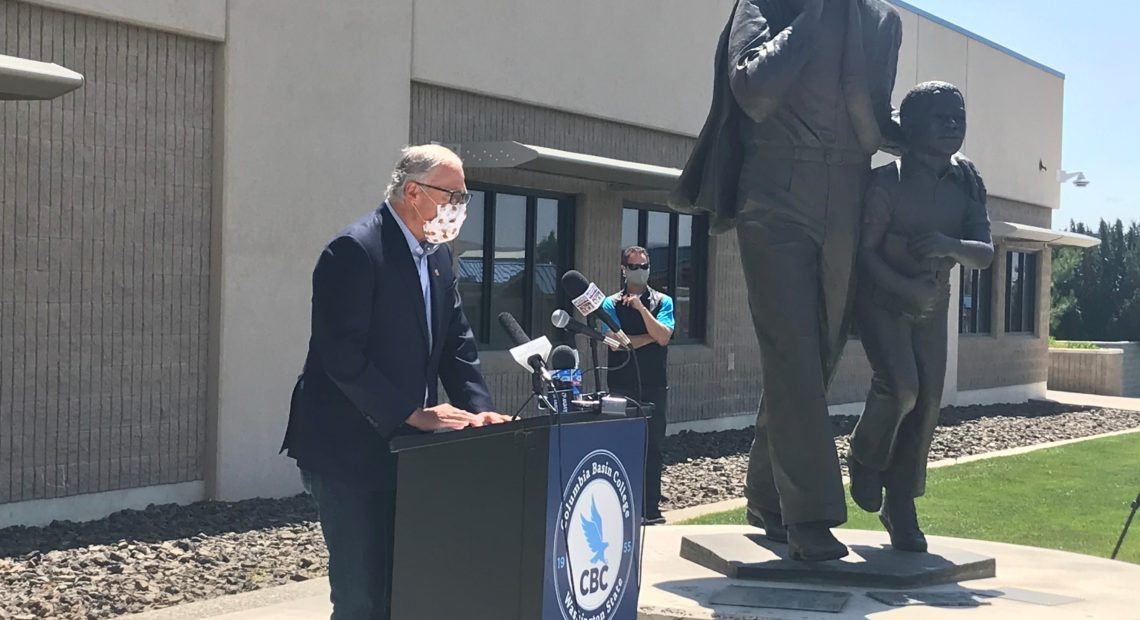 Washington Counties In Modified Phase 1 Get Updated Reopening Guidance, With Full 'Pause' Still On
QUICK LINKS:
Once hotspots of the COVID-19 pandemic in Washington, Yakima, Benton and Franklin counties are getting some relaxed business restrictions after weeks of falling case counts. 
Effective Thursday, churches and restaurants can open their doors to let guests inside — though just to 25% capacity. Outdoors, groups of up to five people from different households can meet up or attend fitness classes. 
(See the updated Washington Department of Health guidance here.)
The changes use Phase 2 guidelines and apply to all counties in a modified Phase 1 of reopening: Yakima, Benton, Franklin, Chelan and Douglas, all east of the Cascades. 
But that's not to say counties like Yakima meet the Phase 2 standard, according to Ryan Ibach with Yakima Health District.
"We do currently meet two of the five metrics and so we need to continue to see case counts drop and to meet those targets for Phase 2," Ibach said.
Earlier this summer, Gov. Jay Inslee paused the four-phase approach to reopening after cases statewide surged. The pause, first announced July 2, was initially for two weeks for all counties. The pause has since been extended and is still in effect.
New daily case counts across the state have dropped through August, with wider mask usage, but health officials say they're watching to see if the trend continues.
"Right now, we are very focused on wanting to get our rates down so that we can get kids back in school, and get kids back in school full time," state health secretary John Wiesman said in a press briefing Wednesday. "So I'm not looking frankly to add activities, I'm really focused on getting those rates down and getting kids back in school."