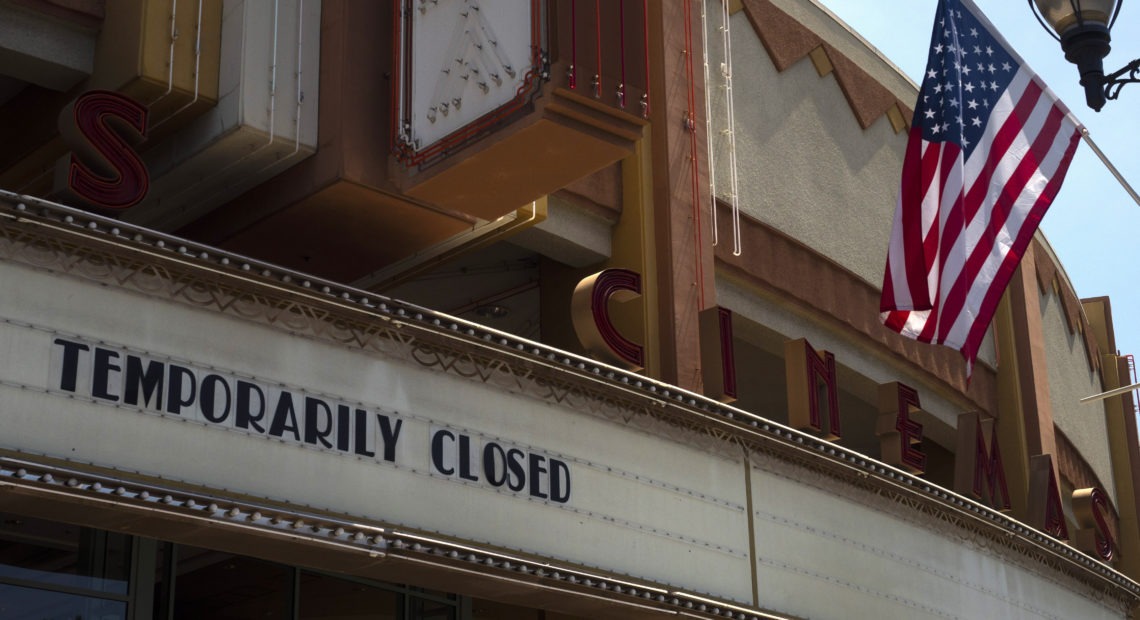 Some Washington Theaters, Restaurants Can Open More; Whitman County Sees First COVID Death
QUICK LINKS:
BY ESMY JIMENEZ / KUOW, SCOTT LEADINGHAM / NWPB & AP STAFF
Washington state libraries, theaters and some youth sports will now have fewer restrictions during certain stages of re-opening.
It's part of Gov. Jay Inslee's revised plan announced Tuesday afternoon.
"I'm really, really happy that we're gonna have our kids go back and play soccer, go back and play softball, go back and run cross country," Inslee said during a news conference.
Inslee says the details are still being finalized but the goal is to allow counties in Phase 2 and 3 greater flexibility.
"This is a really good day for our young people to get back to these healthy activities," he said.
While high school football is not on that list, it's a change from tougher restrictions that previously also limited things like weddings and real estate open houses.
Counties are still not allowed to move out of the phase they are currently in, but ultimately this does allow for more activity in each phase.
Movie theaters and weddings
For Phase 2 counties, movie theaters will be able to operate at 25% capacity, and in Phase 3 counties, at 50% capacity. Facial coverings and 6 feet of distance between households will be required.
Wedding receptions would also be able to have 50 guests in Phase 3 counties, up from the current 30. And the governor's office will provide further guidance on relaxing rules for things like bicycle tours, biathlons, marathons and other competitions.
The governor's phased reopening plan allows counties to request permission from state health officials to advance to more reopened stages according to public-health metrics around the virus.
Meanwhile, a COVID-19 outbreak in the University of Washington's Greek community has increased to over 175 cases since last week.
University spokesman Victor Balta said on the school's website as of Tuesday morning there were 177 confirmed COVID-19 cases in students among 14 fraternities and sororities.
University officials have urged students to isolate if they have tested positive or are experiencing symptoms. Students who had close contact with infected peers have been encouraged to get tested.
Seattle and King County Public Health Department's Dr. Jeff Duchin said the outbreak has shown the difficulty of returning to campus during the pandemic.
It is unclear if anyone has been hospitalized or has experienced severe symptoms.
First Whitman County death
Also on Tuesday, Whitman County recorded its first death from COVID-19. The county health department announced the death Tuesday afternoon in a woman aged 60 to 79. No other details were released.
To date, the county has seen only five COVID-related hospitalizations during the pandemic – with two people currently listed as hospitalized.
Since August, the number of total cases in the county has shot up drastically, primarily in Pullman's college age population. In response, Washington State University, the county and state and federal health officials have boosted testing for WSU students and staff. New case rates have dropped significantly in the past two weeks.
Health officials have previously said they were worried about the possibility of cases spreading from the largely younger and healthier WSU student population into the broader community.
WSU is in the middle of an all-online fall semester, but many students still returned to Pullman. The vast majority of cases have come in social gatherings off campus and in other co-housing locations.
Health officials have urged people for months to take precautions against the coronavirus, including wearing masks and social distancing. Officials have also warned people to continue to be vigilant as cooler weather will likely mean more time indoors, which could further facilitate the spread of the virus.
Reporting from the Associated Press was used in this story.