Greek Housing adapts amid pandemic
Greek Housing adapts amid pandemic
PULLMAN, Wash. (Murrow News 8) – SigEp Chapter President Jared Holstad admits he has his hands full this semester.
Coronavirus & Greek Housing – the two don't mix.
"There is a dramatic drop in the number of people living in, everyone also has their own room now, too. There's 24 rooms and we have 19 residence," Holstad said. "Normally we house up to 58."
Chapter leaders like Alex Pan argue keeping the SigEp House open has been difficult but necessary. Many members live in the countryside and don't have quality internet connection for virtual learning – a luxury they enjoy at the at the Chapter House.
But everyone has to be bought in – playing their part – to keep it going.
"Our lunch and dinners are usually buffet style," House Manager Alex Pan said. "But this year all the meals are prepackaged so there is no cross contamination of people grabbing for food."
As for sleeping arrangements, rows of bunk beds – colloquially known as sleeping porch – is banned for the semester. Members are all required to sleep in their own day rooms in an effort to consistently maintain distance between one another.
"In each individual room we have gone out and removed the excess furniture and seating to make sure that each individual common space in the house adheres to social distancing measures," Holstad said. "All that excess furniture has been stored and sealed off so it can't be accessed."
In the event of a sick member, the house has a designated quarantine room out back with an attached private bathroom to keep them isolated. And though there has been a lot of hoops to jump though, Holstad is quick to deny the label of distraction.
"It's allowing us to focus more on the traditional values and lessons that the fraternity is supposed to teach people," Holstad said.
"I know a lot of guys have been golfing almost every day or out playing spike ball or basketball. Just something that they can still have fun and bond with each other, but obviously following guidelines," Pan said.
With help from their alumni board, SigEp has also installed 10 different hand sanitizing stations around the house at various high traffic locations.
Explore More Murrow News Stories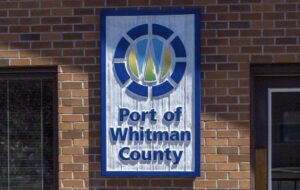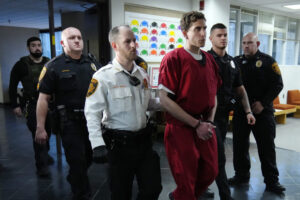 Bryan Kohberger
Note: Murrow News is produced by students of the Edward R. Murrow College of Communication at Washington State University. Northwest Public Broadcasting proudly supports the work produced by these young journalists. 
If you have any issues/concerns please feel free to reach out to Instructor, Matt Loveless or Department Chair, Ben Shors.
©2020 Washington State University Board of Regents – Edward R. Murrow College of Communication.