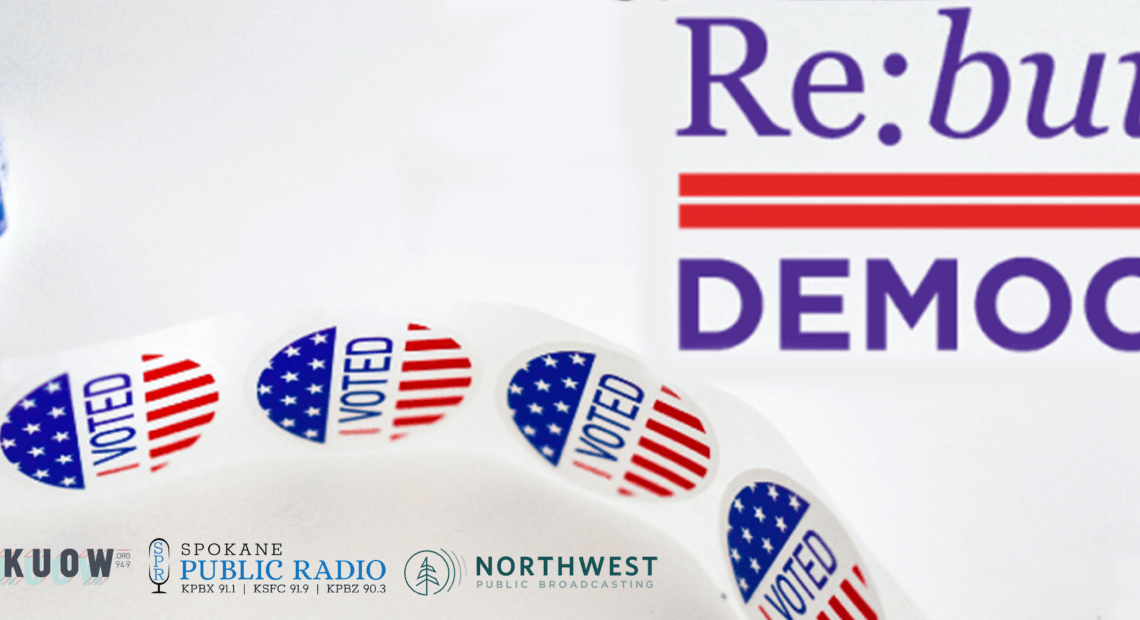 How Do We 'Bridge The Divide' Across The Northwest? We Ask That In Re:Building Democracy
Deepening polarization is eroding faith in the electoral and democratic process on which our democracy depends. What can we do to cultivate mutual respect, repair damaged relationships, and reweave a civic fabric frayed from years of growing division?
Re:building Democracy consists of three one-hour radio shows, produced by stations KUOW (Seattle), Spokane Public Radio, and Northwest Public Broadcasting, and a series of online conversations with experts produced by Humanities Washington.
In this hour-long episode, produced by NWPB, we hear about bridging divides in Washington state from perspectives east of the Cascades, working together across political persuasions, and what some people are doing to check themselves in the process. 
GUESTS: 
–Jennifer Sherman, PhD, associate professor of sociology, Washington State University
–Sue Lani Madsen, Spokesman-Review columnist and Lincoln County rancher
–Ginny Darrell, president, People for Effective Government
–Bruce Tabb, mayor of Ellensburg, Washington
NWPB HOSTS/PRODUCERS:
–Connor Henricksen, host / lead producer
–Sueann Ramella, interviewer / producer
–Scott Leadingham, interviewer / producer