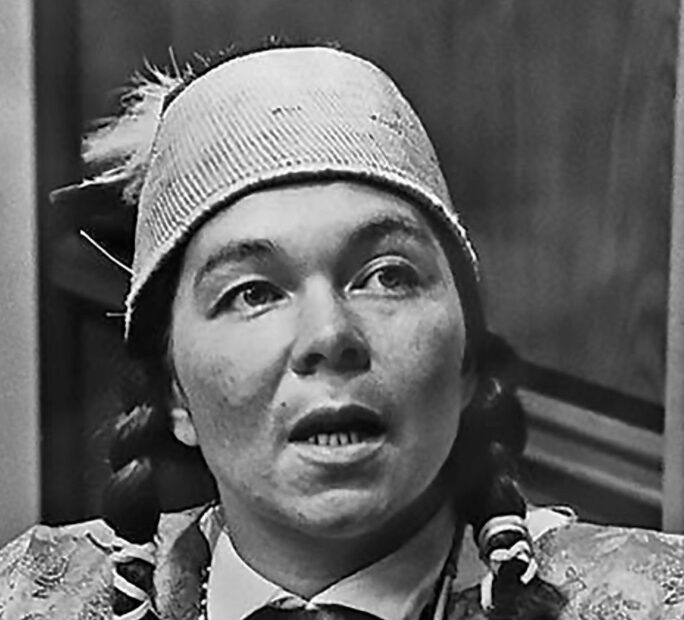 Women's History Month: 4 Influential Women From The Pacific Northwest
Women have shaped so much of how we live in Washington. As Women's History Month comes to an end, meet prominent figures in the state's history who have worked in community activism, environmental preservation and more.
Susie Revels Cayton (1870-1943) was a writer, editor, and activist at the beginning of the 20th century. She was the daughter of the first Black U.S. Senator, Hiram Revels, and a very talented writer. Through her words and passion for her community, she became prominent in Seattle's African American community. She also helped establish multiple charitable organizations such as the Dorcas Charity Club. The club aimed to alleviate obstacles and harsh conditions for Seattle's Black community by providing toys for children, raising money for the living expenses of people in the community and more. Notably, in 1907, the founders of the Seattle Children's Hospital worked with the Cayton's club to establish a formal policy of prohibiting discrimination of race, religion, or ability to pay when treating children. She wrote for and edited The Seattle Republican and published many of her own short stories.
If Susie Revels Cayton inspired you, visit the African American Writer Alliance. The AAWA is a collective of Seattle-area writers of African descent. Their mission is write their own stories in their own words and encourage others to do the same.
Yet Si Blue or Janet McCloud (1934-2003) was a Native American activist who focused on fighting for treaty and environmental rights. She assisted in ensuring the rights of tribes to hunt and fish. She organized "fish-ins" on the Nisqually and Puyallup rivers. For these events, many called her "the Rosa Parks of the Native American Movement." She also helped create many organizations including the Indigenous Women's Network and the Sapa Dawn Center. The center teaches American Indian youths about their culture and history. During the 1970's she took her message around the world. She even spoke at a national conference on corrections to advocate for Native American prisoners and use traditional religion as a tool for their rehabilitation.
If Janet McCloud's story inspired you, visit mothernation.org. The non-profit that aims to inspire success in Native American women through cultural services, advocacy and mentorship.
Ruby Chow (1920-2008) was a restaurateur, community activist and public official. Ruby and her husband opened the historic Ruby Chow's restaurant that was the first Chinese restaurant outside of Chinatown. There she started her first political endeavor in 1962 when she had all the Chinese restaurants in the area print "it's wise to vote for Wing Luke" on their fortune cookie fortunes to rally support for the politician into Seattle City Council. Then, in 1973, she decided to run for King County Council and served three terms. She also founded the Seattle Chinese Community Girls Drill Team and Dragon team. She also worked with local schools to implement bilingual education.
If Ruby Chow's story inspired you, visit projectfeast.org. They empower refugee and immigrant cooks and prepare them for culinary careers. You can also learn more about the Seattle Chinese Community Girls Drill Team.
Catherine Montgomery (1867-1957) is also known as the Mother of the Pacific Crest Trail. Throwing social norms at the time to the wind, Montgomery was described as fearless, an adventurer, and a trailblazer in every sense of the word. She climbed the northeast face of Mt. Baker, was an avid hiker, and founded the idea of the Pacific Crest National Recreation Trail. Due to her idea, in 1977 the Pacific Crest Trail formally became a part of the United States National Trails System. The PCT travels 2,650 miles through California, Oregon and Washington.
If Catherine Montgomery's story inspired you, visit, find or donate to the Pacific Crest Trail Association or to Washington State Parks