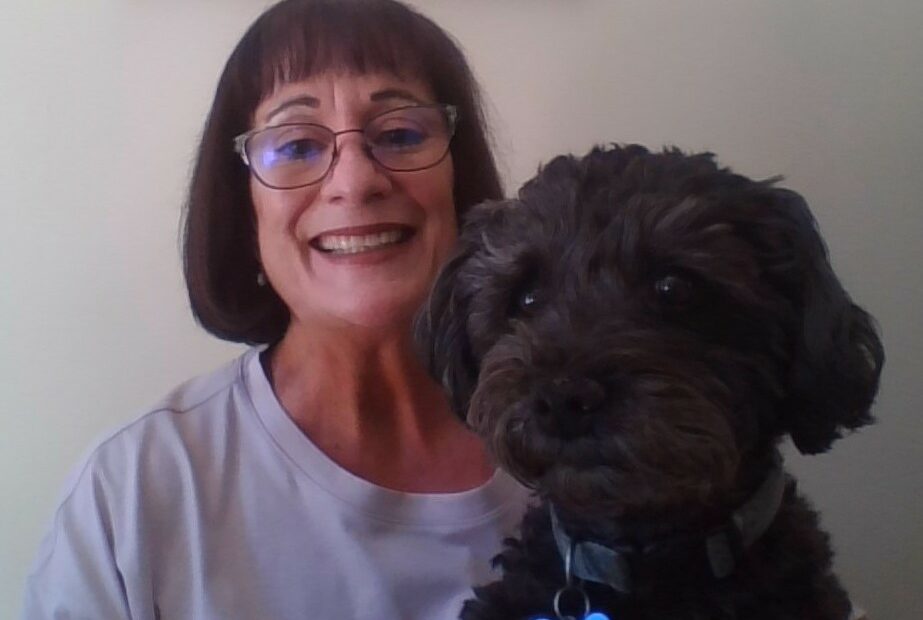 We Are Happy for Sue, But WE Can't Stop Crying!
This month NWPB bids a very fond farewell to Sue Sheppard, Outreach and Development Coordinator, as she retires after 26 years with NWPB. Words are hardly enough to show how much she will be missed, and to convey the mountain of success in her time here. It's safe to say that she accomplished the work of at least 3 people – and always with a smile and an open heart.
Sue has been the (founding) publisher of the station newsletter "Connect" for 13 years. She obsessed about every word, every photo, every caption and every headline so YOU would enjoy reading it. Sue built the sustainer program at NWPB from the ground up, growing it to become 38 percent of  membership. The reliable revenue from that program kept this station going through the pandemic. She was responsible for coordinating our last StoryCorps partnership with NPR, and several other significant community events – both virtual and in person.
You may have spoken with Sue over the past 26 years. No doubt you remember her laugh and her excellent customer service. She has been a key person on the membership team and responsible for the success of that program. Sue has also been the bringer of treats – chocolate oatmeal cookies, Bundt cakes, and magnificent blueberry scones with lemon glaze – just to name a few. Sue has spoiled us and ruined us for other baked goods.
Sue said, "I have loved meeting and talking with the NWPB donors, viewers and listeners. Helping people support the station in a way that works best for them is very rewarding. I'll especially miss the engaging conversations with donors and my NWPB colleagues, who have become family to me. Best wishes to you all."
We feel keenly the loss of such a valued team member, but we know her two daughters and five grandchildren are happy that she will have more free time to spend with them. We also know that Sue and her wonderful dog Pepper will have more time for their work with Palouse Paws, a local chapter of Pet Partners. She and Pepper are also members of Hope Animal-Assisted Crisis Response. They anticipate traveling nationally to assist where needed. Yes, her heart IS as big as the sky. We salute Sue and we will miss her and Pepper fiercely. If you feel like sending a farewell note, please do.