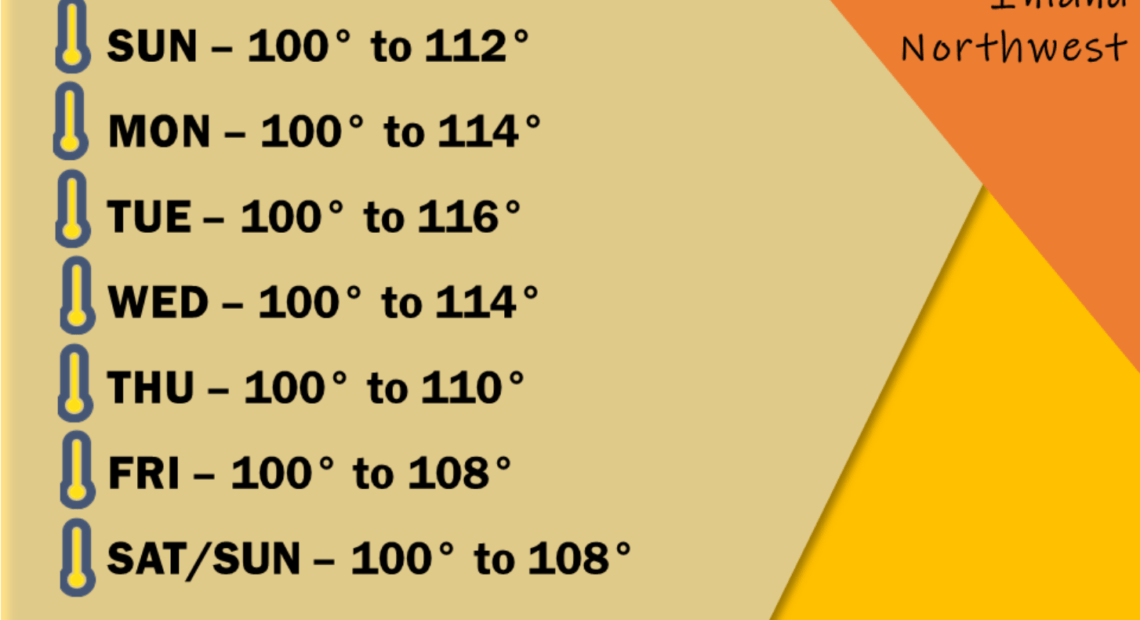 Several Northwest Cities Set Record High Temperatures Over The Weekend, With More To Come
Several Northwest cities set record high temperatures for Saturday. Spokane was not one of them. Its official high of 98 fell two degrees short.
In eastern Washington, Pasco, Hanford and Yakima were among those setting records for June 26.
Pasco's 110 degrees smashed the previous record of 105. Hanford recorded 108, two degrees hotter than the previous record. Omak's 104 was two degrees higher than the old record. Yakima tied its record of 104. Wenatchee tied its record of 102.
Ephrata broke a record for the second consecutive day. It recorded 103 on Saturday and 102 on Friday.
In western Washington, Seattle's high temperature of 99 was 12 degrees warmer than the past record for the date. Sea-Tac and Olympia both recorded highs of 102 degrees, 12 and nine degrees hotter than the previous records, respectively. Bellingham's 95 degrees was also 12 degrees clear of the old record.
In eastern Oregon, The Dalles recorded 110 degrees (old record, 108) and Hermiston 108 (old record, 106).
Tuesday looks to be the peak of the Northwest heat wave. Spokane's forecast high is 109. Other project high temperatures range from 106 in Pullman to 116 in Lewiston and Moses Lake.
Copyright 2021 Spokane Public Radio. To see more, visit spokanepublicradio.org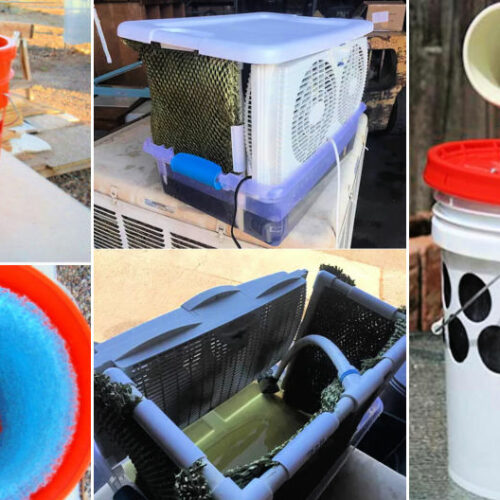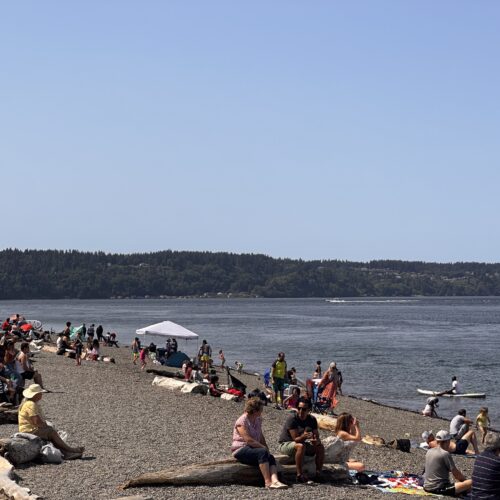 Just in time for the Fourth of July holiday, the west side of Washington is going to see some sunny, hot weather. The daytime highs of 80- and 90- plus degrees being predicted might still seem abnormal to those who call the Puget Sound basin home, but those temperatures are on trend with the hotter summers climatologists have been tracking.
Historically, Western Washington would get one or two days of 90-plus degrees in the summer. But, now, that's happening about twice as often, said Nick Bond, the Washington state climatologist and a research scientist with the University of Washington.
Continue Reading Get ready for the heat, west-siders!