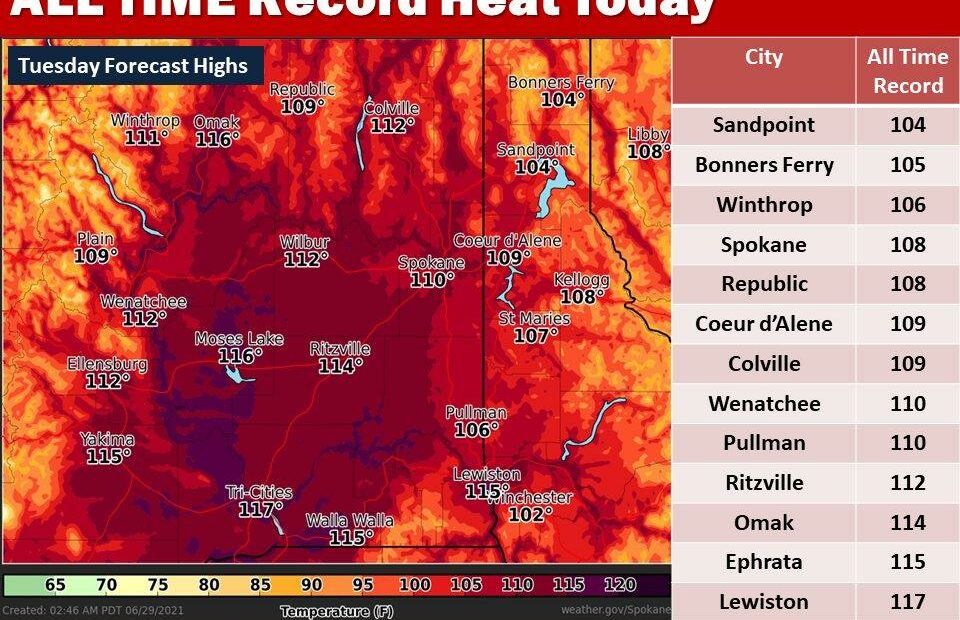 Not Official (Yet): High Heat Means High Need To Record Records Accurately. Here's How It's Done
This week's scorching heat has surpassed high temps across the Northwest. Headlines, newscasts and Twitter feeds the past week were full of daily pronouncements about new records being set and, in some cases, "shattered."
But right now, those all-time heat records are preliminary. It will take a committee, more measurements and tests before those numbers can be officially entered into the record books. 
Washington state climatologist Nick Bond says "weather nerds" take these record-setting events very seriously. The data has to be as accurate as possible, especially for the highest temperature ever recorded in the state.
"We want to know if these extreme events are a big deal, and we want to know if they're more extreme than they used to be," Bond says.
In Spokane, weather has been continuously monitored since 1881, which "tells the story of how the climate in a particular area is changing – and that kind of information is used from everything from what crops farmers plant to how big of a culvert a city engineer needs to put in, or how a wastewater treatment plant operator needs to do their job," says Mark Turner, observing program leader with the National Weather Service in Spokane.
The temperature to beat in Washington was 118 Fahrenheit – set in 1928 in Wahluke and tied in 1964 near Ice Harbor Dam on the Snake River near the Tri-Cities. Multiple locations may have tied or beat those records on Tuesday.
Oregon has smashed its city high records during this heatwave. It may not have beaten the previous all-time state high temp of 119 Fahrenheit, first recorded in Prineville in 1898 and tied in Pendleton a few weeks later. Oregon will also form an extreme climate committee to investigate statewide records.
It's likely that this week's temps hit 118 in both Dallesport, Washington, and Hermiston, Oregon.
The verification process
To verify any potential records set, agencies that took those temps form an extreme climate committee to investigate the readings and equipment. 
First question: Does the reading even make sense? It should be similar to surrounding temperatures, and not suggest, for example, that Ephrata is hotter than Earth's inner core. 
"A lot of that is just, simply stated, the buddy system – where you look at surrounding observations and ask: Does this one stick out like a sore thumb or not? Could there be something funky about it?" Bond says.
If that checks out, investigators will go to the sensor and look at the location. It shouldn't be right next to a parking lot, for example. Nothing within 200 feet of the gauge should affect the reading, Turner says. And that can easily happen.
"If you're driving down the freeway, and you come across a big tower, with a camera and a weather station on top, that's a roadway information system run by the (state) Department of Transportation. Those are typically really near overpasses or roadways. All of those things can have a bias effect on the sensor itself," Turner says.
That's one reason the National Weather Service measures temperatures at airports. Sensors can be sited in the middle of fields that aren't near any obstructions or anything that can produce excess heat.
Equipment siting is often the biggest issue verifying all-time records, Turner says. 
For example, until 1941, the weather station in Spokane measured temperature at a building on one of the city's main thoroughfares, Riverside Avenue in downtown. Now that equipment is at the airport.
"You couldn't accurately measure temperatures on Riverside Avenue these days," Turner says.
The committee will also likely test the equipment.
To test for accuracy, Turner says he's seen a sensor that detected an extreme temperature removed and sent to a lab.
Even though technology has greatly changed since temperatures were first recorded in the late 19th century, that doesn't mean the record comparisons are apples to oranges, Turner says.
He says the equipment used in 1881 would have been a liquid and glass thermometer.
"Those are very accurate. They do suffer from (the fact that) an eyeball has to look at it. Whether it's 117.4 or 117.5 is a bit subjective, but they are very, very accurate," Turner says.
In fact, he says, a state climate extremes committee in Colorado used a liquid and gas thermometer to verify the oven the lab was using to test its equipment.
Temperature measuring today 
Today, the National Weather Service mainly uses an automated surface observing system, which measures temperatures electronically and averages them over five minutes.
"It has a tendency to moderate out a spike one way or another that could adversely impact a temperature record. So it's actually probably a little harder to set all-time record high temperatures these days than it would have been back in 1881," Turner says.
Bond says that with automation now, user error is less likely. In 1913, the all-time U.S. high air temperature was recorded at 134 Fahrenheit in Death Valley. That's come into question recently.
"It appears that the operator was at least partially at fault. This guy was working there at the time and was proud that he was able to butch it out in Death Valley in the summer," Bond says. "I'm not sure if he necessarily fabricated the temperatures, but he maybe knew something was kind of unusual and just used it anyway."
It's hard to go back in time and re-investigate, Bond says.
"With an extreme like that for the whole country and maybe worldwide, you want to get it right," he says.
Getting it right is the goal of this upcoming extreme climate committee. Official verification could take a few weeks to a month.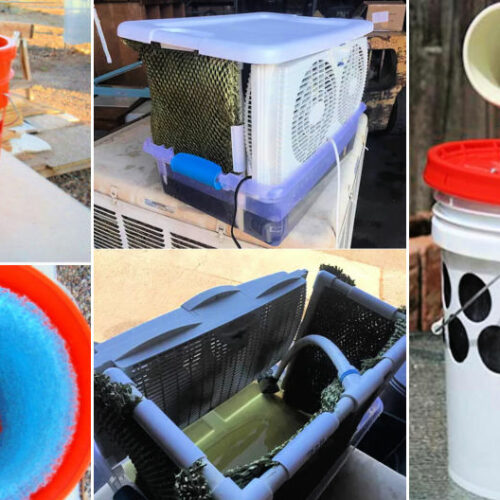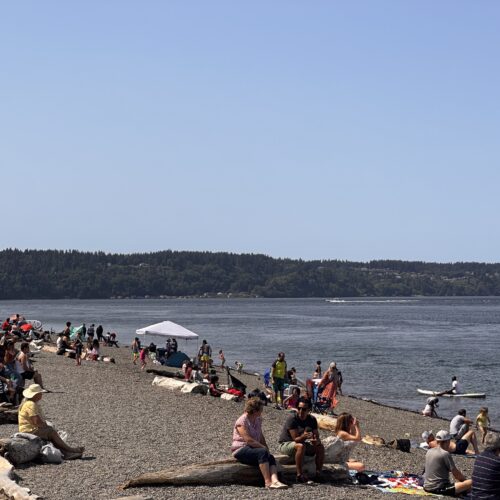 Just in time for the Fourth of July holiday, the west side of Washington is going to see some sunny, hot weather. The daytime highs of 80- and 90- plus degrees being predicted might still seem abnormal to those who call the Puget Sound basin home, but those temperatures are on trend with the hotter summers climatologists have been tracking.
Historically, Western Washington would get one or two days of 90-plus degrees in the summer. But, now, that's happening about twice as often, said Nick Bond, the Washington state climatologist and a research scientist with the University of Washington.
Continue Reading Get ready for the heat, west-siders!