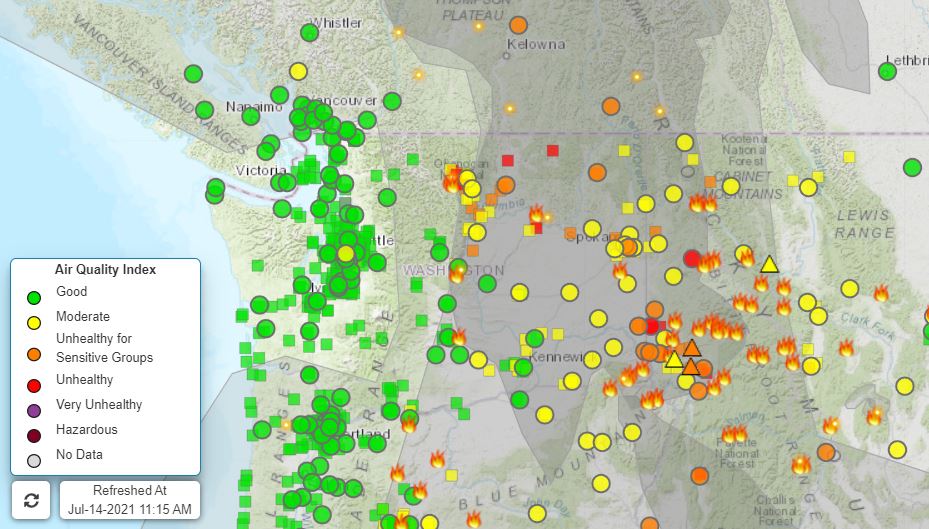 Unusually High Temperatures With Hazy Conditions Expected To Persist In Inland Northwest
Temperatures in the Inland Northwest are still hotter than normal, and this week the region will also be more prone to fire danger and smoky air due to drought and wind.
Ken Daniel, a meteorologist with the National Weather Service Spokane office, says temperatures for the next couple of days and next week are trending toward record breaking levels.
"We're still well above normal. For Geiger International Airport, normals right now through Wednesday are 83 degrees. We are in the upper 90s to 100s."
He said the region will be under a heat advisory until Wednesday evening and enjoy a brief reprieve from the heat over the weekend, before temperatures spike again.
"People should just be careful in the heat, and be especially fire wise, probably for the next several months," he said.
Daniel said smoke from the many fires burning around the region in Idaho, Northeast Washington and Oregon, and new fires that could spark, could degrade air quality in the region over the next week as well.
Copyright 2021 Spokane Public Radio. To see more, visit spokanepublicradio.org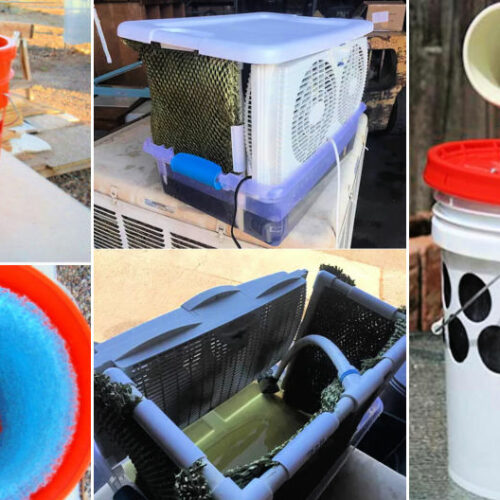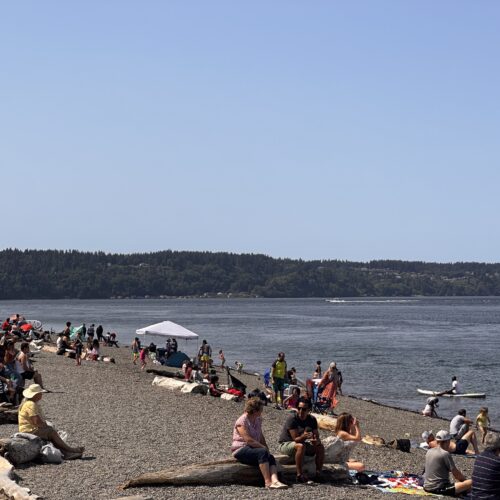 Just in time for the Fourth of July holiday, the west side of Washington is going to see some sunny, hot weather. The daytime highs of 80- and 90- plus degrees being predicted might still seem abnormal to those who call the Puget Sound basin home, but those temperatures are on trend with the hotter summers climatologists have been tracking.
Historically, Western Washington would get one or two days of 90-plus degrees in the summer. But, now, that's happening about twice as often, said Nick Bond, the Washington state climatologist and a research scientist with the University of Washington.
Continue Reading Get ready for the heat, west-siders!