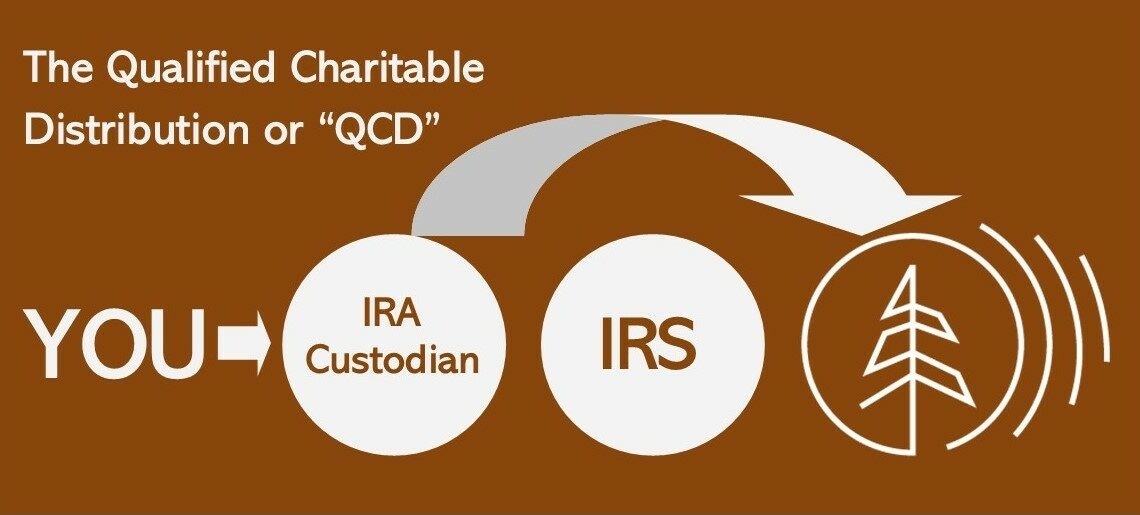 QCD: Formerly Known as the Charitable IRA Rollover
"Qualified Charitable Distribution" is now standard terminology for donations made directly though your retirement account. Previously called "Charitable IRA Rollovers" by some, Qualified Charitable Distributions, or QCDs, remain powerful tools for making tax-wise contributions to your  favorite non-profits, including to NWPB.
If you meet the age qualification (70-1/2 years old) and must take a Required Minimum Distribution (RMD), you can direct your IRA holder to make a QCD directly from your account to any non-profit. The advantage is that the QCD donation does NOT count as taxable income to you, even though it DOES count as part of your RMD. Your financial advisor and holder of your IRA can help you know if making a QCD is the best way for you to meet your philanthropic goals.
To direct a QCD to NWPB, the following information may be helpful. Charitable contributions to Northwest Public Broadcasting are directed to
Washington State University Foundation
PO Box 641925
Pullman, WA 99164-1925
Phone: 509-335-6686 or 800-GIV-2-WSU (448-2978)
Fax: 509-335-4788
IRS Tax ID: 91-1075542
Established 1979
To ensure quick processing of your IRA contribution, simply give Northwest Public Broadcasting and/or the WSU Foundation a note or call indicating that your QCD is to be used for Northwest Public Broadcasting.
For more information, contact
Sandi Billings
 | Major Gifts Officer | Northwest Public Broadcasting
The Edward R. Murrow College of Communication at Washington State University
PO Box 642530 | Pullman, Washington 99164-2530
office: 509-335-3600 | cell: 208-310-9150
[email protected]
 | 
nwpb.org